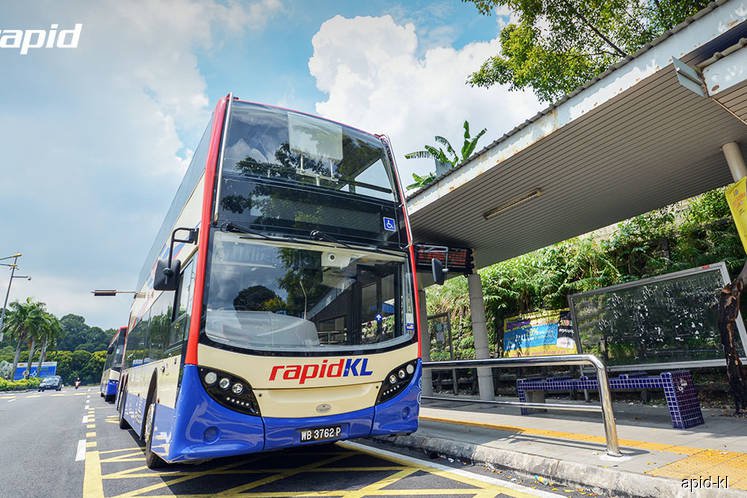 KUALA LUMPUR (Aug 30): The mini buses to be reintroduced in the Federal capital are not like the pink-coloured mini buses which residents in the city were used to 25 years ago, which were compact and not air-conditioned.
Rapid Bus Sdn Bhd chief executive officer Muhammad Yazurin Sallij said the trial period from Sept 1 to Nov 19 on Route T300 would use new mini buses which are eight meters long and equipped with air-conditioning unlike the old buses as viralled since Wednesday.
The buses with capacity of 27 seated passengers are expected to save travelling time by between 15 minutes and 20 minutes on the trial route between the Bukit Indah Hub to Ampang Point besides increasing travelling frequency to 15 times a day, he told reporters at a briefing session and preview on the trial service for the Rapid KL mini bus, here yesterday.
"The buses used now are larger and are difficult to be used in high density areas with narrow roads such as in Public Housing Project (PPR) areas. Frequently we were delayed due to the problems of vehicles being parked on the sides of the roads.
"With the introduction of mini buses, we hope we can increase and improve services in these areas after all the data had been gathered through the three-month study," he added.