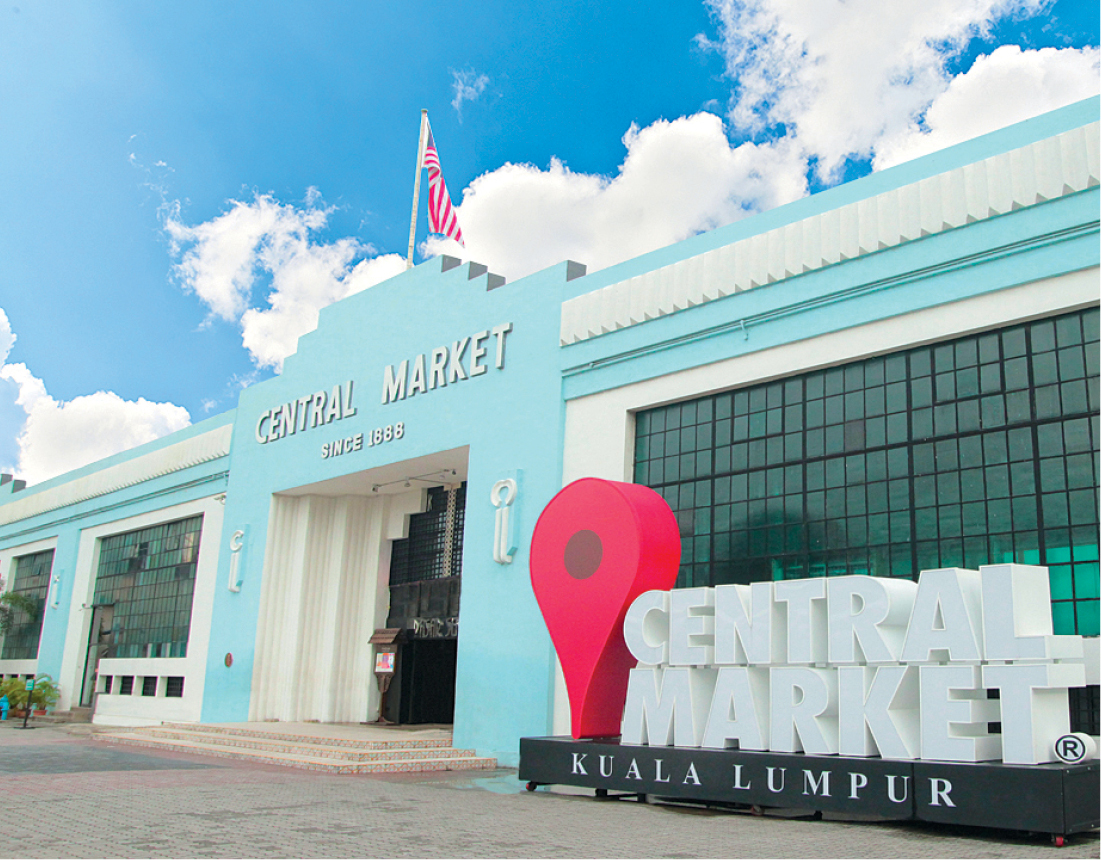 With its light blue facade and the Malaysian national flag emblazoned above its main entrance with the words "Since 1888", Central Market Kuala Lumpur, also known as Pasar Seni, is one of the most successful repurposed heritage buildings in the capital city.
Located at Jalan Hang Kasturi, it is accompanied by its Annexe and the Kasturi Walk, an open-air sidewalk market.
Close to other tourist spots like Dataran Merdeka and Petaling Street, Central Market is a popular place for tourists who are eager to take home Malaysian art works, handicrafts and other souvenirs.
To prepare for Visit Malaysia Year 2020 (VMY 2020), Central Market's management is planning several upgrades, including putting up a new food and beverage (F&B) area at Jalan Benteng. The plan has gained approval from the National Heritage Department under the Ministry of Tourism, Arts and Culture, but is still pending approval from Kuala Lumpur City Hall.
Linking Lebuh Pasar Besar, Jalan Benteng is a walkway along the Klang River right next to Central Market's main building. It can be accessed via the parking lot in front of the main building or through the side doors on the right of Central Market.
"The plan to have F&B there [at Jalan Benteng] is to complete the whole picture that we envision for Central Market, in which the main building offers craft products, a place to take photos is located at the Illusion 3D Art Museum in the Central Market Annexe, a place to have some snacks is at Kasturi Walk and Jalan Benteng is a place to enjoy a meal," Central Market Sdn Bhd complex manager Cheong Wai Mun tells EdgeProp.my.
"We hope to start work on the Jalan Benteng food street once we get the approval," she adds.
Other works pending include repainting the building's facade, car park resurfacing, adding better drainage and light posts to the car park and other minor upgrades.
Kha Seng Group (the current management) acquired a 60-year lease for the building in 2004 and subsequently carried out some extensive renovations including adding more shopping aisles and reducing shop sizes. The last major upgrade was in 2010 when Kasturi Walk was introduced.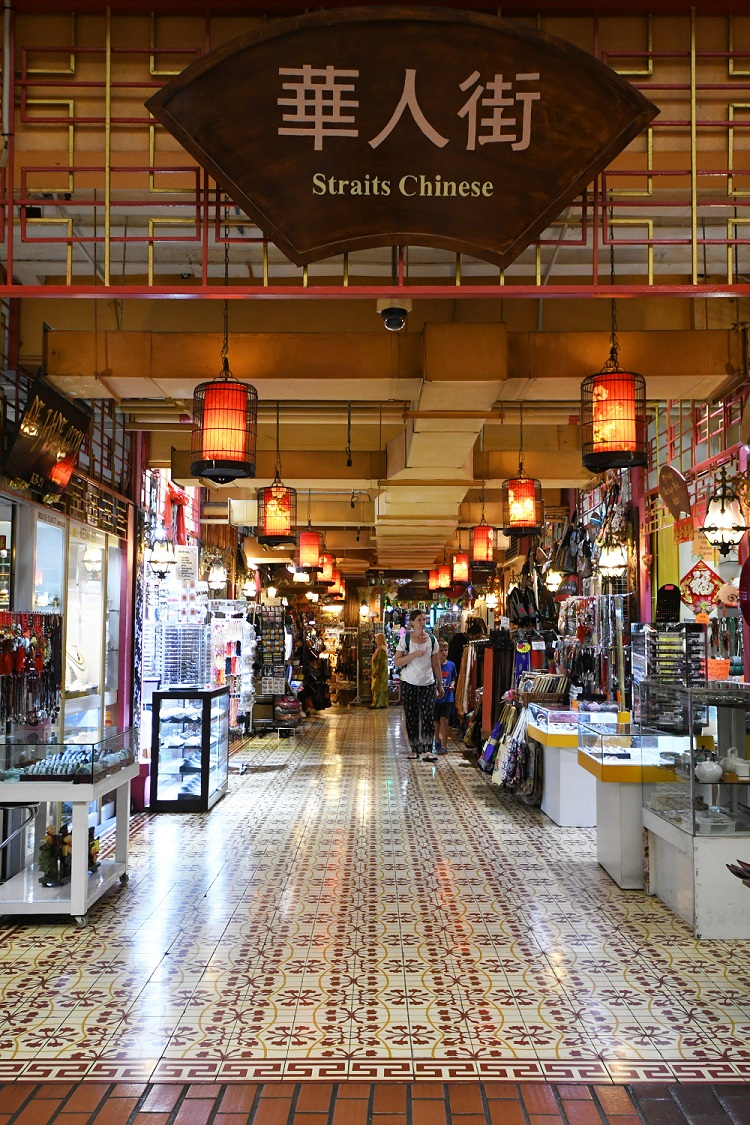 One-stop cultural art centre
Central Market currently boasts an occupancy rate of around 97% of its net lettable area of over 70,000 sq ft.
Positioning itself as a "one-stop Malaysian cultural art centre", Central Market currently enjoys around 10,000 visitors per day on weekdays and 15,000 visitors per day on weekends. It received 4.16 million and 4.20 million visitors in 2017 and 2018 respectively.
It is aiming for 4.8 million visitors in 2020, contributing to the Ministry of Tourism, Arts and Culture's target to welcome 30 million foreign tourists and achieve RM100 billion in tourist receipts from VMY2020.
Cheong says the management is very selective when it comes to choosing tenants as it wants to maintain a clear Malaysian identity even though it is tough to secure new tenants that deal with traditional handicrafts or works of art.
"We give very good rental rates and prime spaces to those who do real traditional handicrafts, because we want to promote their work and we want them to be seen.
"We also carefully monitor other merchandise to make sure that the percentage of other products is always lower than the craft and cultural products," she notes.
As some of the craftsmen are not very good at promoting their own works, the mall management sometimes helps to educate them.
"Our annual turnover is about 10% to 11%, meaning we have about 90% loyal tenants [every year]," she points out, adding that rent collected has been steadily growing in recent years.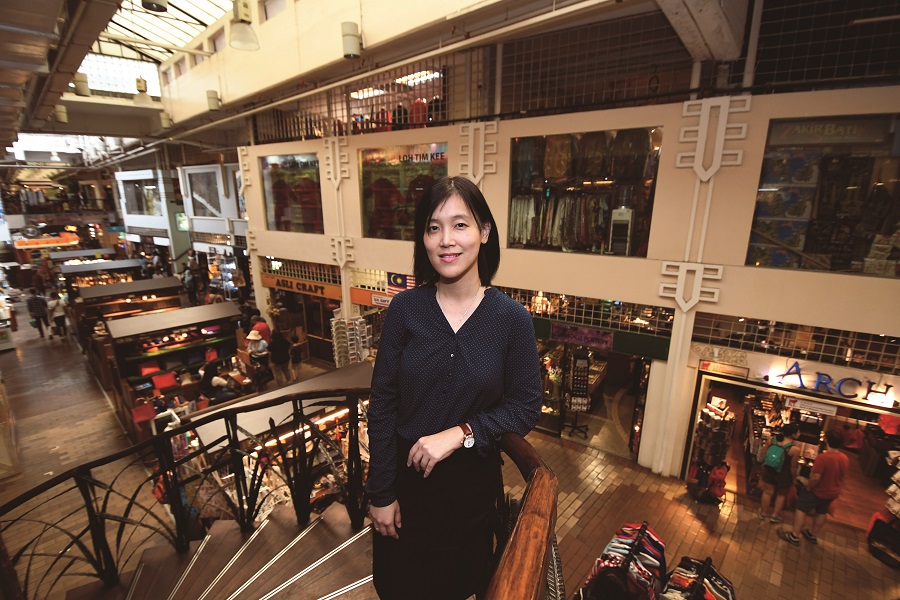 Change in shopping trends
Interestingly, Cheong says with more and more people travelling, souvenir shopping seems to be declining as families, friends and colleagues are likely to have already been or will eventually visit a place themselves. Consequently, shopping preferences have switched to more exclusive and unique items.
"The spending pattern is very dependent on the tourists' nationality," she says, adding that tourists from first-world nations tend not to buy many things, whereas those from countries like Indonesia tend to spend more on souvenirs.
Cheong believes that providing photo opportunities could increase footfall as more people will notice Central Market when they see photos that have been shared via social media.
"We cannot force people to buy, we just want them to visit Central Market…only then will they discover what is offered there," she says.
Hence, the management is working on setting up more spaces which will attract shutterbugs and draw visitors to take a photo or two.
"Space here is very limited, so we have to organise it well. The theme of these spaces will relate back to the country's heritage and be consistent with Central Market's positioning," she adds.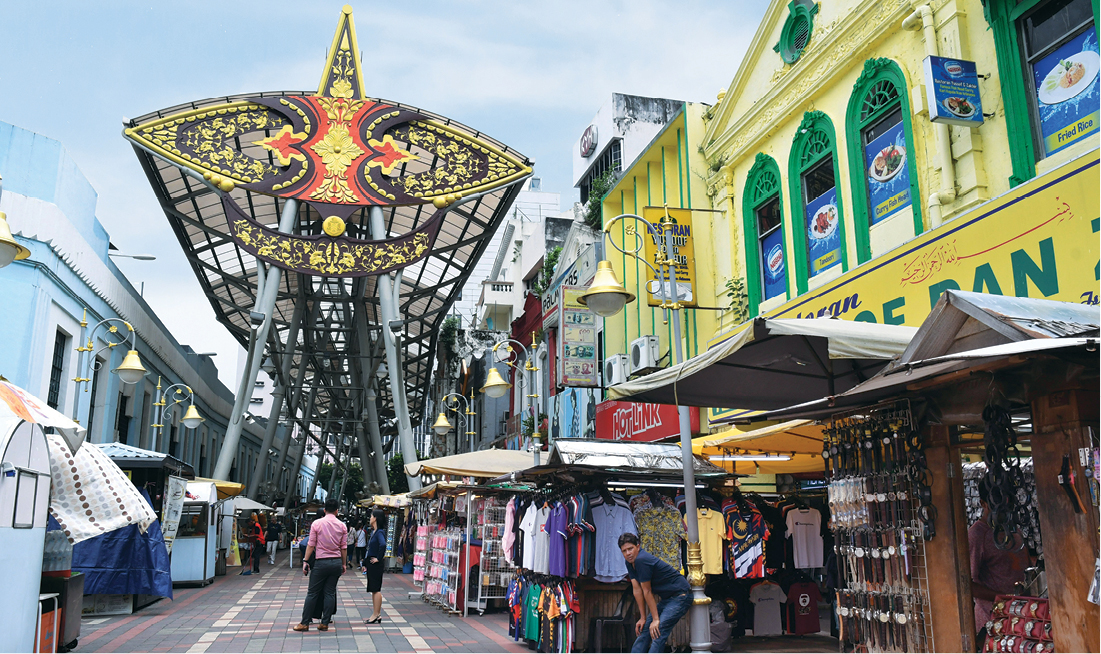 Appreciated by many
From a wet market, Central Market was converted into a cultural centre in 1986. "As Kuala Lumpur became more developed, housing areas moved further away from the city centre, so a wet market was no longer relevant at the location," Cheong explains. A cineplex opened in 1991 at the Central Market Annexe behind the main building.
Despite its new use, Central Market continues to be a gathering place for the community, and due to its positioning, as well as its heritage status and strategic location, it also naturally attracts tourists.
To many young Malaysians, Central Market has become a "souvenir place" and some may not even know about the place. Ask someone older and they would probably say they have not visited the place in a long time. Hence, it wants to attract more Malaysians to visit.
According to Cheong, around 50% of Central Market's visitors are foreigners. The mix varies, depending on travel seasons and school holidays.
She highlights that besides shopping for souvenirs, one also gets the chance to learn more about Malaysian culture and its traditional arts and heritage. "It is a perfect place for parents to show their kids Malaysian handicrafts and enjoy a unique experience that is unlike a normal shopping mall," she enthuses.
"We provide the human touch and interaction. If you talk to the vendors, they would tell you a lot of things about their craft or you can get to know some stories behind the goods.
"This is a unique place to explore, experience and fall in love with Malaysia and its unique heritage," she says.
This story first appeared in the EdgeProp.my pullout on Aug 30, 2019. You can access back issues here.