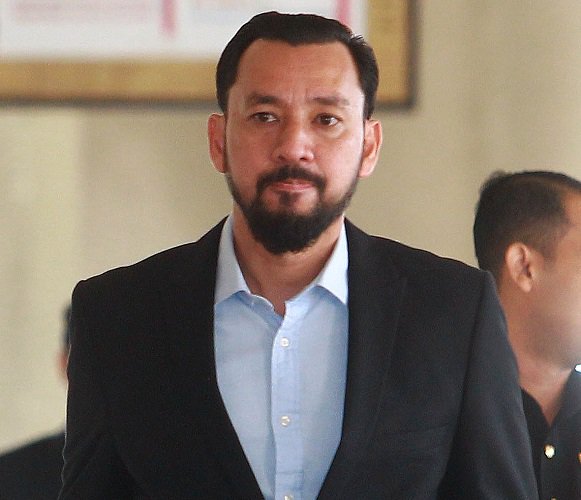 KUALA LUMPUR (Sept 3): Fugitive businessman Low Taek Jho, who has been described as Datuk Seri Najib Razak's close aide, was capable of influencing government bodies and international banks to conduct actions that fit his purpose.
This includes five letters that Low, also known as Jho Low, produced to the Prime Minister's Office (PMO) to authenticate the dealings of troubled state fund 1MDB when it received flak in 2015, the High Court was told today.
The documents include:
1. letter of support in relation to Petrosaudi International Ltd from Saudi embassy in Malaysia to Najib
2. letter of confirmation in relation to Petrosaudi from Malaysian ambassador in Saudi to 1MDB
3. letter of support by Banque Saudi Fransi in relation to PetroSaudi from Tarek Obaid to 1MDB
4. letter of confirmation in relation to Petrosaudi from wealth management firm Helvetica to 1MDB, and
5. letter of support in relation to Petrosaudi from JP Morgan to 1MDB.
This was shared by Najib's former special officer Datuk Amhari Efendi Nazaruddin, the eighth prosecution witness in the 1MDB-Tanore trial.
Amhari and Najib's chief private secretary, the late Datuk Azlin Alias, were officers at PMO who received the letters from Jho Low, he testified today.
The documents, he said, underlined that Petrosaudi had satisfied all its commitments and that the 1MDB Special Task Force investigation could be called off.
They also underlined the background of 1MDB's joint venture with Petrosaudi, and the positive returns from Saudi Arabia as a result from the 1DMB-Petrosaudi agreements.
Amhari then recalled how he believed the letters were produced by Jho Low, "judging from the letterheads". Now, he believes they could have been planned by Jho Low.
"Jho Low's modus operandi is positioning his people in different positions in order to undertake an agenda. He is very influential and ensured that his people can influence [the five parties] to produce the letters to fit his purposes," he said.
Earlier today, Amhari revealed that Azlin was Najib's go-to man for 1MDB matters, and that Jho Low was a close aid of Najib. Amhari, Azlin, and Jho Low frequently met at closed meetings in Prince Hotel to discuss business under Najib's instruction, Amhari testified.
In the opening statement of the 1MDB-Tanore trial, the prosecution said it would show that 1MDB raised US$1 billion to form a 40:60 JV with Petrosaudi, where US$700 million was diverted to Jho Low-linked firm Good Star Ltd, and that US$30 million of that amount was eventually channelled to Najib's personal bank accounts in 2011.