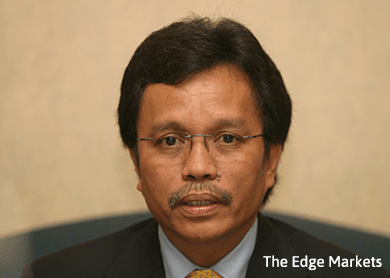 TAWAU (Sept 6): The Sabah Government has lauded Hap Seng Properties Development Sdn Bhd for being immensely supportive in building affordable homes in the State, an effort which is in line with the Government's goals.
Sabah Chief Minister, Datuk Seri Mohd said to date the property developer has delivered more than 3,000 units of affordable homes to the people, creating a new vibrant community in Tawau.
"It consists of double-storey terrace houses and low-rise apartments which are all selling below RM300,000 and RM200,000 respectively," he said in his speech text during the presentation event of Strata Land Titles for Fajar Complex Tawau here, yesterday.
Mohd Shafie speech text was read out by Sabah Agriculture and Food Industry Minister, Datuk Junz Wong.
Moreover, Mohd Shafie said Hap Seng has helped redesign and reshape the housing landscape in the state with well planned infrastructure, modern facilities, comfortable living environment and even planning ahead for the future.
"That is not only my personal opinion, even the Sabah Housing and Real Estate Developers' Association has recognised its excellence by presenting the prestigious Best Township Award to Bandar Sri Indah in 2018," he added.
In the meantime, he personally hoped that Hap Seng will continue to provide affordable homes to the people.
Mohd Shafie said the development of the Fajar Complex has made Tawau town more business friendly.
Fajar Complex is a commercial shop-lot of 12 blocks with a total of 388 parcels.
The first phase of development started in the 1980s and the latest development began in 2001.