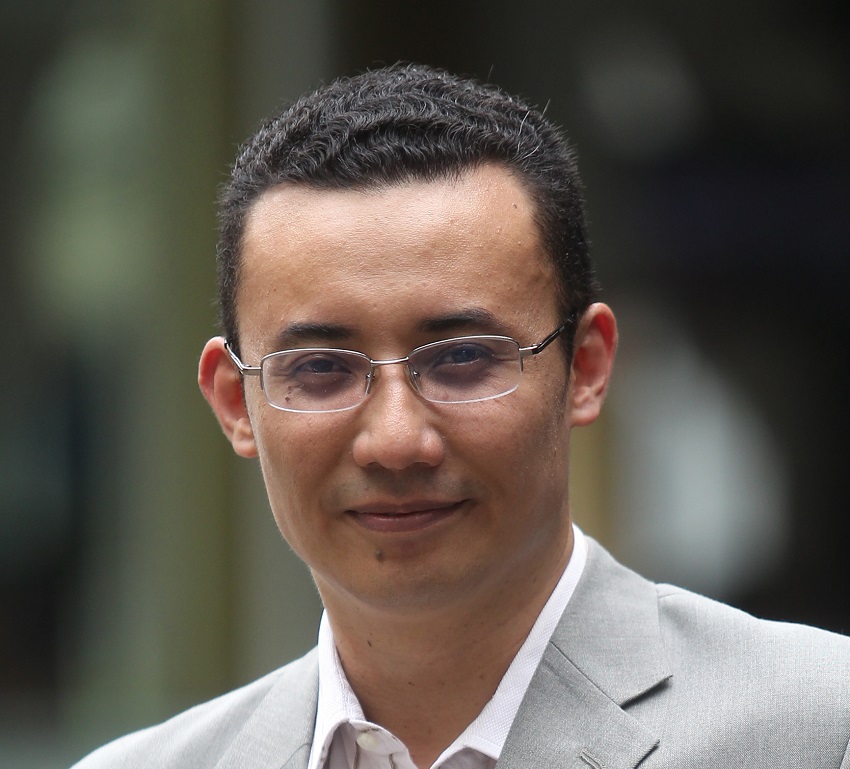 SHAH ALAM (Sept 7): A witness yesterday told the High Court here that the body of Cradle Fund chief executive officer (CEO) Nazrin Hassan (pictured) was found on the floor at the corner of a bed in his burnt bedroom on June 14 last year.
Corporal Nazrin Zakaria, 39, a photographer at the Petaling Jaya district police headquarters and the second witness in Nazrin's murder trial, said when he arrived at the victim's house in Mutiara Damansara at about 3pm on June 14 last year, he found the wall in the bedroom was black as a result of the fire.
"I also saw blood, which was still wet under and around the body, but was not sure if there was still blood flowing (out of the body)," he said when testifying on the first day of the trial before Judge Datuk Ab Karim Ab Rahman here.
He said this when questioned by lawyer Tan Sri Muhammad Shafee Abdullah, who is leading the defence team, on the condition of the victim's body when he was assigned to take pictures at the scene.
Besides Nazrin, two other police photographers — Corporal Jumardi Mursalim, 34, and Mahadin Bakar, 42, both also from the Petaling Jaya district police headquarters — were also called to testify today.
Earlier, the court was told that the prosecution would prove that Nazrin's death was due to murder and not because of the fire.
Deputy public prosecutor Datuk Raja Rozela Raja Toran said she would prove that Nazrin, 47, was murdered between 11.30pm on June 13, 2018, and 4am the next day in the master bedroom of the house.
Nazrin's wife, Samirah Muzaffar, 44, the victim's stepsons, aged 17 and 14, and an Indonesian, Eka Wahyu Lestari, who is still at large, are charged with murdering him.
They were alleged to have committed the offence at the house in Mutiara Homes, Mutiara Damansara, Petaling Jaya, between 11.30 pm on June 13, 2018, and 4 am the following day.
The hearing continues on Friday.