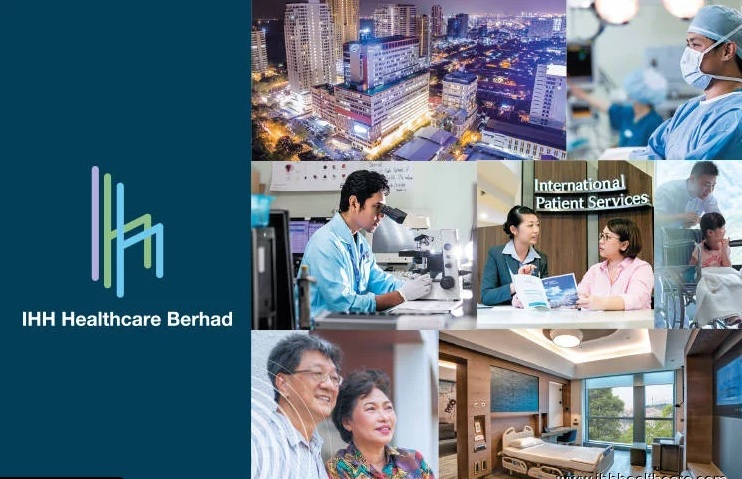 KUALA LUMPUR (Sept 17): IHH Healthcare Bhd has proposed to buy the entire stake of Prince Court Medical Centre Sdn Bhd (PCMC) for RM1.02 billion in cash.
IHH said its wholly-owned unit, Pantai Holdings Sdn Bhd (PHSB), has signed a conditional share purchase agreement with Pulau Memutik Ventures Sdn Bhd (PMV), a wholly-owned subsidiary of Khazanah Nasional Bhd, for the acquisition of the stake comprising 100 million shares and 35,176 redeemable preference shares. PMV holds a 26.04% stake in IHH.
The acquisition will be funded via a combination of internally generated funds and bank borrowings, IHH said in a filing with Bursa Malaysia.
Advertisement
Noting that PMV's original cost of investment in PCMC on Aug 1 last year was RM1.09 billion, IHH said the fair market value range of 100% of the equity of PCMC is between RM960.7 million and RM1.08 billion as at March 31, 2019.
This was derived by the group's appointed independent equity valuer, PricewaterhouseCoopers Capital Sdn Bhd.
IHH said the acquisition is expected to contribute positively to the group's future earnings and cash flows.
Based on PCMC's latest audited financial statements for the financial year ended Dec 31, 2018, it registered a profit after tax of RM51 million, while its net assets stood at RM486.1 million.
IHH noted that this proposed acquisition will allow the healthcare provider to strengthen its position in the Malaysian private healthcare segment and broaden its service offerings.
Further, it adds to the group's clinical talent pool and will allow IHH to gain a larger share of the growing medical tourism market in the Klang Valley, it said.
The acquisition is also expected to allow IHH to leverage its wide network of hospitals to deliver potential synergies, IHH said.
"We are pleased to be adding Prince Court Medical Centre to our existing network of 15 hospitals across Malaysia," said Dr Kelvin Loh, chief executive officer designate of IHH, in a separate statement today.
"This is a rare opportunity to acquire an attractive and accretive asset in Kuala Lumpur's 'Golden Triangle' that will strengthen IHH's position in Malaysia while allowing us to capture the growing medical tourism market," Loh added.
Prince Court is a licensed 277-bed private healthcare facility offering a wide range of medical, surgical and hospital services including burns management, cancer, gastrointestinal diseases, interventional cardiology, in vitro fertilisation, nephrology, occupational health, orthopaedic and rehabilitation medicine, said IHH.
Separately, Khazanah said the proposed divestment will enable PCMC to fully benefit from being integrated into IHH's Malaysian operations and its broader global network.
The sovereign wealth fund also said the exercise would strengthen IHH's overall position in the domestic healthcare services market, with Khazanah's continued contributions through its involvement in IHH.
"This transaction is in line with our refreshed mandate and provides Khazanah with the liquidity for our future investment capital requirements," said Khazanah managing director Datuk Shahril Ridza Ridzuan.
"In addition, Khazanah is confident that PCMC will further benefit from IHH's wealth of experience in providing premium healthcare, whilst solidifying IHH's position as a leading Malaysian healthcare operator, where we remain as a substantial shareholder with a 26.04% stake," Shahril said in a statement.
The transaction is subject to the approvals of the relevant authorities and the approval of IHH's non-interested shareholders, among others.
Barring unforeseen circumstances, the acquisition is expected to be completed in the first quarter of 2020.
Shares of IHH rose three sen or 0.53% to close at RM5.69 today, with 3.13 million shares traded, valuing the company at RM49.92 billion.