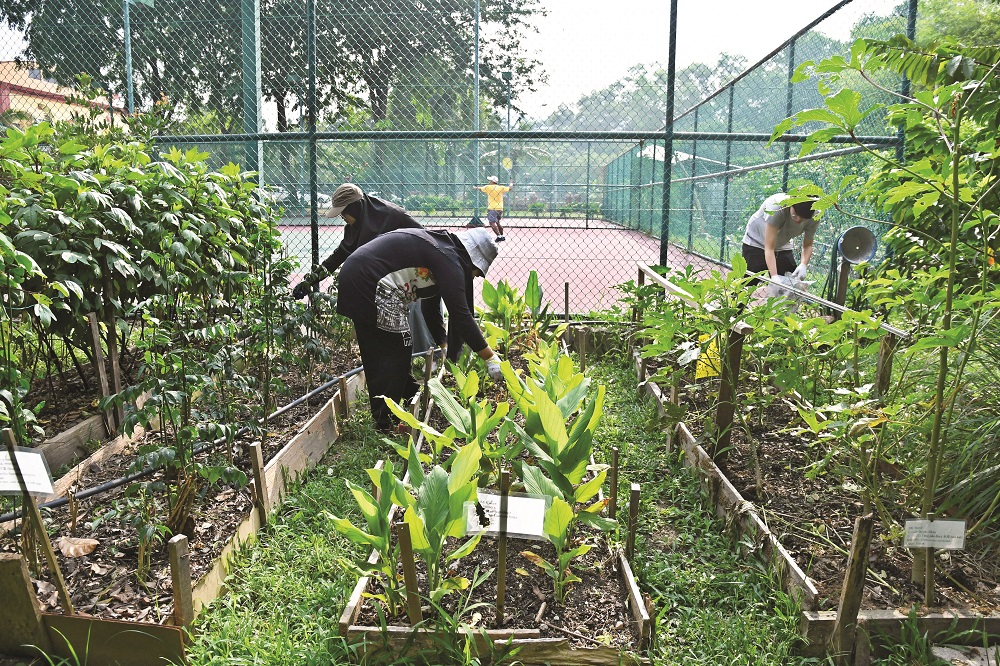 A 16,000-sq ft plot of land which has been left abandoned for some time at the end of Lorong Burhanuddin Helmi 11, Taman Tun Dr Ismail (TTDI) is flourishing with all sorts of vegetables, thanks to a group of volunteers who are passionate about sustainable urban farming.
Known as the TTDI Edible Community Garden, there was a previous attempt to work the land in 2012 but it could not be sustained due to a lack of manpower. However, in 2017, a sub-branch under the purview of the TTDI Residents' Association was formed to lead the rejuvenation of the land.
One of its active volunteers Margaret Lee shares with EdgeProp.my that the passion among the volunteers was ignited following a visit to another community garden in Subang Jaya to see how it was run.
"After coming back from the visit, I said, let's work on our garden while the iron is still hot. So, we cleared the land that was filled with construction waste at that time. While we were doing that, we were also trying to figure out how to go around setting up this community garden officially," Lee recalls.
Subsequently, they managed to get in touch with City Hall's (DBKL) Local Agenda 21 (LA21) department tasked to facilitate urban farming projects as well as provide support.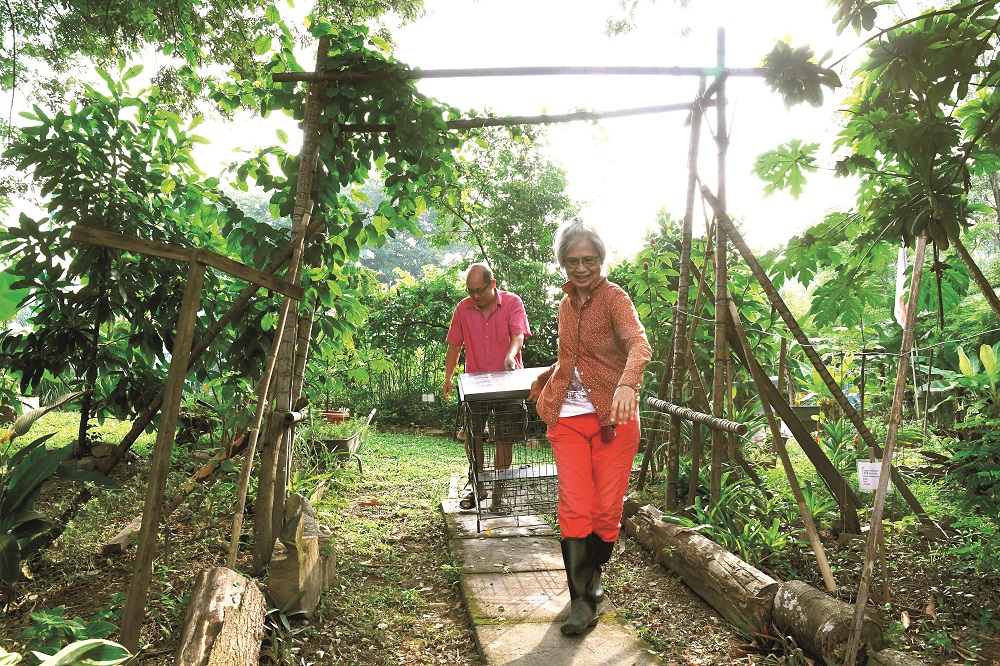 "When we met with LA 21, they were so excited to hear about what we wanted to do and asked us to proceed with our urban farming plan, which was very encouraging to us, as it gave us the assurance that the project would not be stopped halfway.
"Setting this garden up was not easy, but definitely very fulfilling. The garden grew as more residents chipped in. We started with backyard composting, then we had netting and now we are waiting for the mulches to come in so that it aids with the cutting of leaves, branches and wood for the compost," Lee adds.
Volunteers come in three times a week every Tuesday, Thursday and Saturday for two sessions in the morning from 9.30am to 11.30am and in the evening from 4pm to 6.30pm with occasional visits from non-governmental organisations such as AIESEC as well as colleges and universities. Visitors are advised to schedule or check with the committee before they drop by.
According to volunteer and garden manager Kernail Singh, awareness among residents has grown when it comes to disposing their food and kitchen waste as they now know that it can be turned into compost for the plants.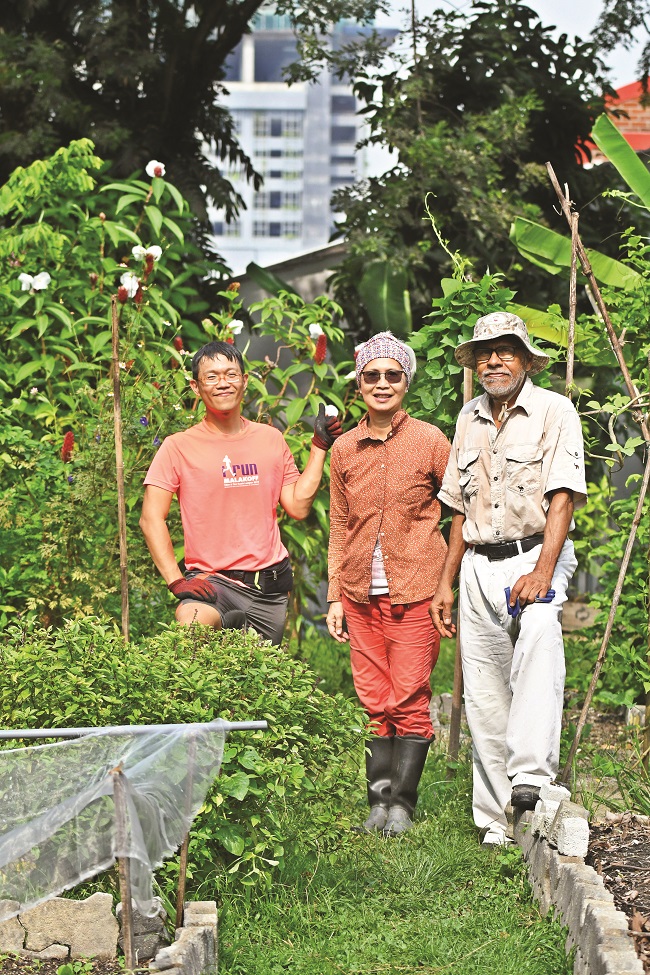 "The only thing the soil needs is compost because it comes built-in with enzymes, pesticide and nutrients that the plants need. Every Saturday, we have a garden sale of our organic vegetables and fruits such as long beans, petolas, lady fingers, bananas, spinach and papayas. Some people place their orders during the week and collect them during the weekend," Kernail enthuses, adding that proceeds go back to sustaining the farm.
Lee explains that in order to encourage zero-wastage, a waste-solution provider company called iCYCLE Malaysia headed by a TTDI resident collects food waste every Thursday from the houses in TTDI.
"We also have a collection bin on site so they can just deposit their food waste into the bin anytime they want. There are many expatriates and residents who are not living in TTDI who also drop their food waste at our collection bin," highlights Lee.
Aside from the urban farming and composting activities, classes and workshops are also conducted for adults and children on seed planting, building bug hotels and sand play, among others. They have also been recently approached by schools and organisations to conduct classes and workshops on food composting for a fee which will be used to fund the maintenance of the garden.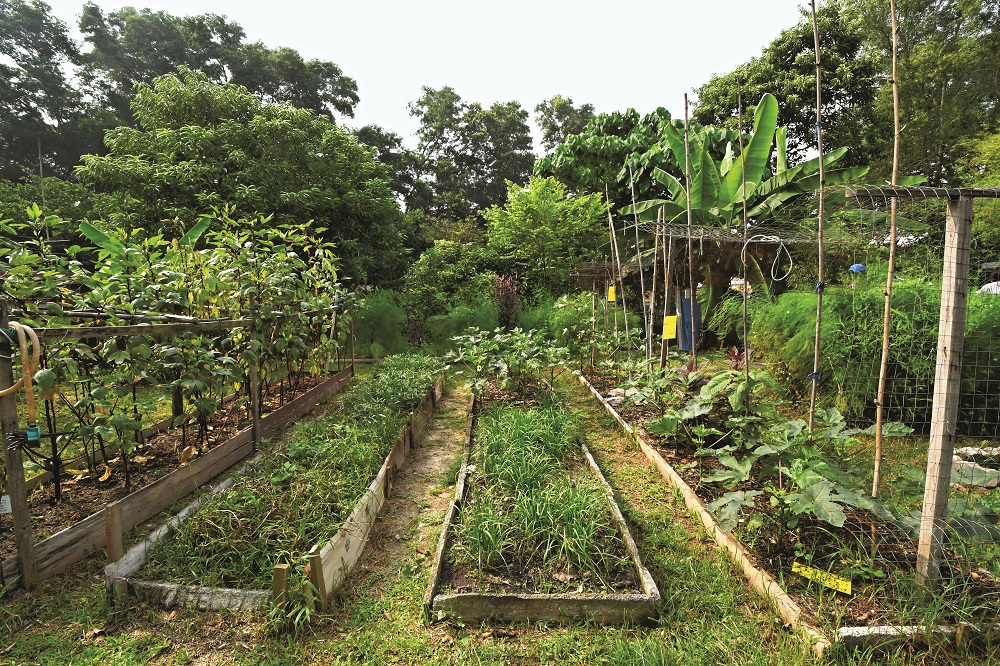 "We have also recently come up with a book exchange programme which takes place every fourth Saturday of the month. We are hoping to start a book or reading club soon but we are still waiting for the right time. As of now, what we lack in the garden is electricity and water, so hopefully we will get that up soon," Lee says.
For some residents, taking care of the garden has been therapeutic.
Kernail shares about a lady who was going through depression and a difficult time who said she felt better after volunteering at the garden.
"To hear it from someone directly how the gardening has helped her is really encouraging to us," Kernail says.
This story first appeared in the EdgeProp.my pullout on Sept 20, 2019. You can access back issues here.