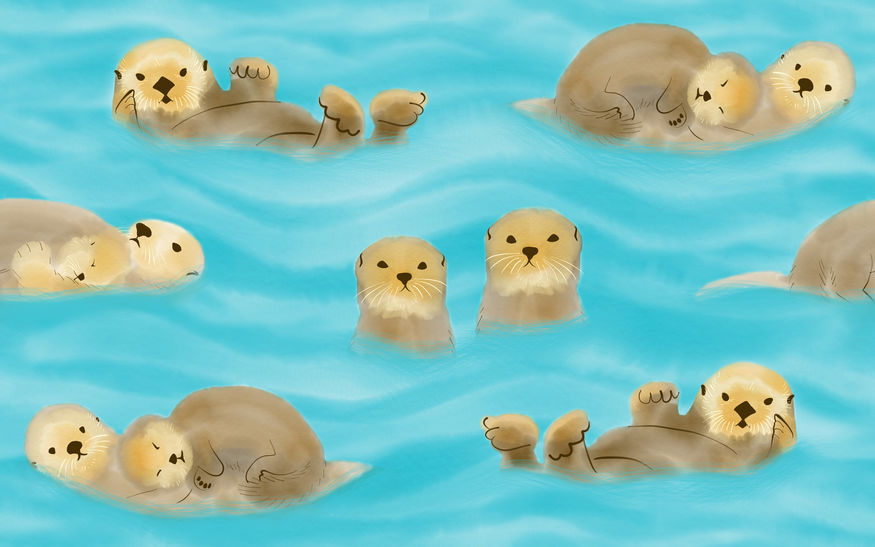 KUALA LUMPUR (Sept 22): Some wild animals have found a way to live within the urban sprawl of the city with us homo sapiens. Monkeys have been a common sight in many housing areas but a mammal that has caught the attention of city folk in recent days is the otter.
Acording to a report by Malay Mail, these cute animals have been seen at Taman Tasik Metropolitan Kepong. Residents from around the surrounding areas such as Selayang and Batu Caves who usually go to the park/lake to excercise, walk or jog have been pleasantly surprised to witness the otters' antics.
The newsportal also stated the otters found in "Taman Tasik Metropolitan Kepong are of the L. perspicillata species, or the smooth-coated otter, that is listed as 'threatened' on the animal conservation list".
So, folks, do not try kidnapping them as your furry pet friends.
And now that the otters' home has been publicised, some KL residents are a bit worried about their long-term future in the park.
"Well, this is unexpected. In the city area, of all places. I can only wonder if they will be able to live undisturbed should word of this spread," marketing officer Ishak Ngah, 37 told the newsportal.
"Protecting them is a must, and the authorities would do well to raise awareness that the otters can be seen, but not come into contact with. After all, we owe it to our children and the next generation to preserve the animals of the world," said Teacher Siti Aishah Zakaria, 36.
"They could die out eventually, and I fear some unscrupulous individuals may take advantage and catch them. So many animals in the world have died already, we should do more to protect such rare creatures," said accounting student Nurul Erna Said, 26.
Down south, groups of otters have been seen around the different parts of Singapore from Bishan to Punggol. They have become popular with both locals and tourists, and even featured in the Facebook postings of the republic's prime minister Lee Hsien Loong.