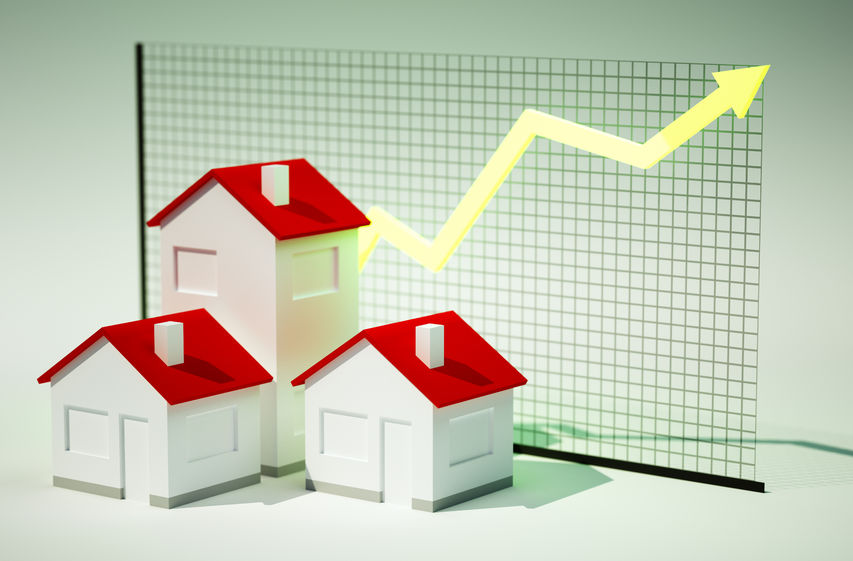 KUALA LUMPUR (Sept 23): With the residential property market expected to stay sluggish next year amid the continued supply overhang, industry players are pleading for a further one-year extension of the Home Ownership Campaign (HOC).
This is top on the wish list of most developers for Budget 2020 along with a few other requests — easing of lending criteria, lowering of foreign purchases threshold, and removing of real property gains tax (RPGT) on properties sold after five years.
All eyes will be trained on Finance Minister Lim Guan Eng when he tables the budget in Parliament on Oct 11, to see if he fulfils their requests and announces other measures to rejuvenate the property sector.
The HOC, which features a host of discounts and incentives, was implemented at the start of this year. The initial date of completion for the campaign was June 30, but it was extended till Dec 31. The finance ministry said this was "to encourage the increase in the level of homeownership among Malaysians and achieve the objective of reducing the number of unsold houses".
LBS Bina Group Bhd group managing director Tan Sri Lim Hock San said the extension of the HOC will enable homebuyers to "purchase their dream homes at a special rate".
"In view of the opportunities and challenges facing the local property sector, Budget 2020 presents a good opportunity for us to review policies and measures to encourage homeownership, as well as to uplift the property sector, whether it is through the provision of incentives for potential homebuyers or easing the cost of business for property developers," Lim said.
Besides easier access to financing options, continuing HOC through 2020, and an RPGT adjustment, Lim hopes the government could lower minimum property purchase price for foreign homebuyers to RM700,000 for a limited two-year period, as well as provide further incentives to encourage the wider adoption of the industrialised building system that will help bring down costs.
Similarly, YNH Property Bhd — the developer of the Sitiawan township in Perak and the six-acre (2.43ha) Kiara 163 in Mont Kiara, Kuala Lumpur — said a lower RPGT would stimulate buying interest in the property market and help bolster the industry.
The founder cum group managing director of Mah Sing Group Bhd, Tan Sri Leong Hoy Kum, meanwhile hopes the government will continue to exempt first-time house buyers from paying stamp duty, noting that the incentives under the HOC help stimulate the industry and reduce property overhang.
However, AllianceDBS Research senior analyst Quah He Wei told The Edge Financial Daily that these proposals, if implemented, are small steps that will do little to boost overall sentiment or growth as the sector's underlying structural issues persist.
"These measures, in my view, may not lift the sector sentiment as a whole because our key problem — overhang — will continue to be a deterrent," he said.
The ever-growing property overhang over the years (see table) has resulted in depressed rental yields and difficulties in monetising unsold inventory. It is a key structural issue within Malaysia's property market, apart from the affordability problem which is not uncommon across Asia.
"It is more meaningful to try and address the supply side [of the issue]. One of the ways is that relevant authorities be stringent with approvals for the developers to build, which will help lessen the incoming supply to the market," Quah said.
"Otherwise, assuming status quo in historical transaction volume and premised on a moderate level of new launches which have contributed to the supply glut, I think the Malaysian property market will need at least another estimated three years to absorb the unsold properties. Only by then, we can expect a meaningful recovery," he added.
Quah said extending the HOC may only prove to be a temporary solution. "Genuine homebuyers are expected to take advantage of the stamp duty exemption to purchase their properties but the positive impact of the HOC on property sales could diminish with the extended period," he said.
Rahim & Co International Sdn Bhd research director Sulaiman Akhmady Mohd Saheh said the blanket easing of credit eligibility "may not be the best strategy for a sustainable market growth and appreciation".
Instead, he said the guidelines for loan approval procedures that are more accommodative to the current demographic and employment trends need to be fine-tuned.
"Such [fine-tuning is needed], especially for first-time homebuyers without any credit history, and those who are trapped in personal financial restructuring. Nevertheless, such [fine-tuning] is to be done without compromising the stability of the financial institution," he said in a written response.
Sulaiman added that more efforts to ensure sustainability of the property market — especially in the primary market — through a more prudent pricing and supply flow mechanism to mitigate overproduction or mismatch, is needed.
This, he explained, can be achieved by formulating a guideline so that proposed product numbers, types and selling prices by developers are independently reviewed to warrant commitments by market players such as financiers and banks as well as approving and licensing authorities.
Socio-Economic Research Centre executive director Lee Heng Guie opined that while the persistent overhang in the residential and commercial properties require urgent attention and prompt policy interventions by the government, property-related measures may not necessarily have to wait until the annual tabling of the budget.
He said now is an opportune time for the government to adopt a more pragmatic flexibility to encourage more foreign purchases, including by further fine-tuning the Malaysia My Second Home scheme to appeal to foreign buyers.
"The market adjusts itself but some intervention could help smoothen the adjustment ... channel checks show that there are a lot of money flows coming in from Hong Kong into Southeast Asian markets due to current developments in Hong Kong.
"One other area is reviewing the counterproductive RPGT in such lacklustre market condition when interest is not there," Lee added.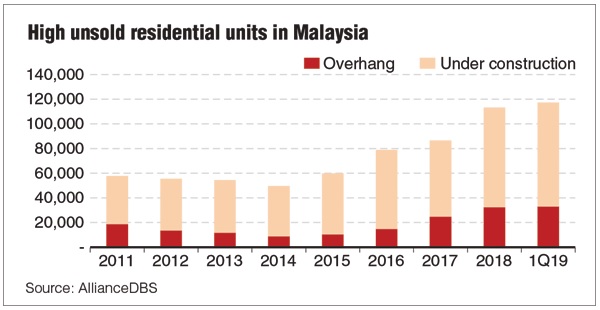 This article first appeared in The Edge Financial Daily, on September 23, 2019.
Click here for more property stories.