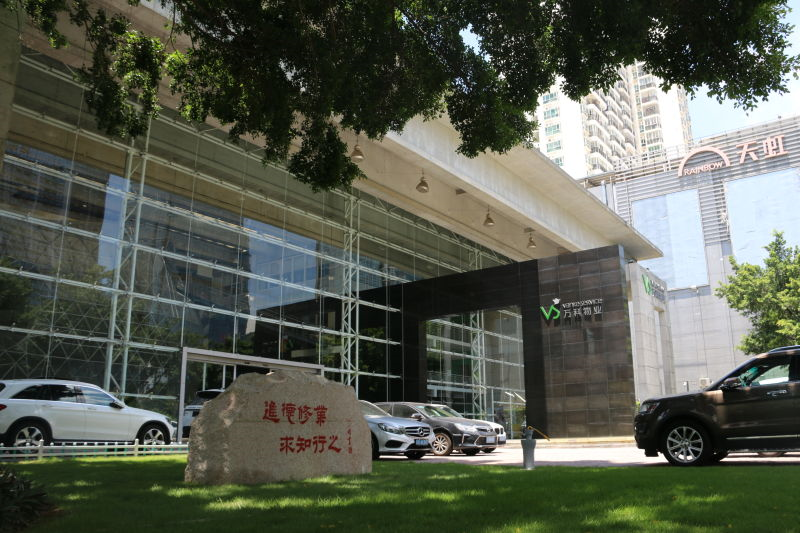 SHENZHEN (Sept 26): China's first property management services provider Vanke Service Development Co., Ltd (Vanke Service) is looking to expand into Southeast Asian markets next year and duplicate its success in China.
Vanke Service is a wholly-owned subsidiary of China's second largest property developer by sales – Vanke Co. Ltd, which has been focusing on after-sales services as well as property and asset management since 1990.
"We have set up an entity in Hong Kong and is ready to launch the property management system developed by Vanke Service there next year. Then we will look into other Southeast Asian markets such as Malaysia," Vanke Service (Hong Kong) Company Ltd managing director Log Lin told the Malaysian media during a visit here on Sept 23.
However, Lin said it is still too early to say when its expansion into Malaysia will happen.
"It is rather early to share the timeline. We will also need to consider the progress of Vanke's first property development project in Malaysia. We do one thing at a time. Furthermore, we will need time to study the market and make necessary adjustments in localising our property management system in the new market," Lin shared.
Vanke Holdings (Malaysia) Sdn Bhd, a subsidiary of Vanke Co. Ltd owns a 7-acre plot next to Bukit Nanas Forest Reserve in Kuala Lumpur city. Its initial development proposal is awaiting approval from the local authorities.
Lin said Vanke Service has developed a foundation and system of property management that involves big data and high technology based on its experience, research and studies over the past 30 years.
"We will focus on the Hong Kong market first because the industry environment is different from China, but similar to Malaysia. Our plan is to gain experience and knowledge from the Hong Kong business operations so that we can plan the proposed Malaysian business better," he said.
Vanke Service currently manages 2,486 assets in China including residential and commercial assets, car park buildings, schools and universities as at 2018. Its total managing asset value is around RMB7.3 trillion (RM4.3 trillion).
"Vanke Service was first established to provide better after sales service for our own developed projects. However, it has become the first and biggest service provider in China today, where 70% of the property assets that we are managing are not our projects. It is a great recognition from the market and government," Lin said.
Among its clients are the Tencent headquarters in Shenzhen, Alibaba Group's China headquarters in Beijing, the National Construction Department and National Audit Department in Beijing.
Last year, Vanke Service contributed RMB9.8 billion revenue to the group.
"The contribution is not significant as Vanke's total sales revenue last year was RMB606.95 billion. However, the nature of the property management business is not in making big money but In creating recurrent income and most importantly, it builds our reputation and brand which cannot be valued in money," he said.