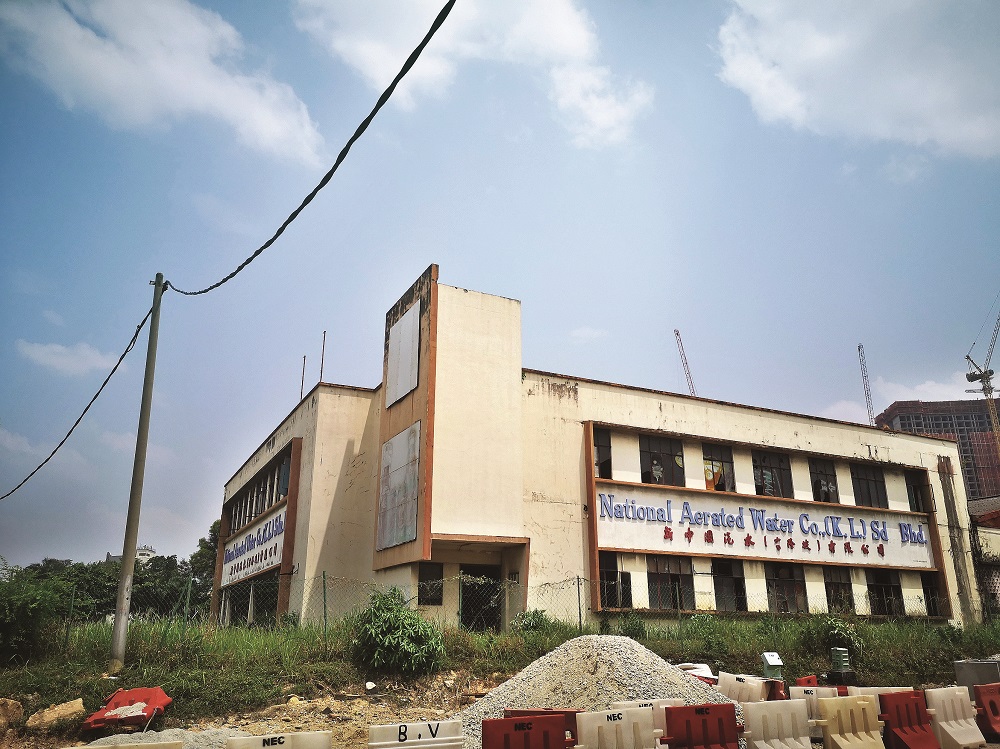 PETALING JAYA (Sept 28): An old factory and its land in Section 13, Petaling Jaya, are up for sale, a report in The Edge Malaysia by Vasantha Ganesan said today.
Local residents may know the property as a 55-year-old bottling facility which produced soft drinks Kickapoo Joy Juice and Sinalco. The factory ceased operations over a decade ago.
Quoting industry sources, the report said the site of National Aerated Water Co (KL) Sdn Bhd has the potential to be developed into serviced apartments and may be worth as much as RM50 million to its Singapore owners.
The report also said Savills Malaysia has been hired as the exclusive marketing agent to sell the land by way of expression of interest. When contacted, the agency's senior director of capital market, Nabeel Hussain, confirmed the appointment of Savills but declined to provide details. The closing date to submit bids for the land is Nov 4.
The building sits on a leasehold parcel of 2.06 acres or 89,560 sq ft, and there are 41 years remaining on the lease. The corner parcel called Lot 54 has dual frontage as it faces Jalan 13/6, Petaling Jaya, and Jalan Professor Khoo Kay Kim, formerly known as Jalan Semangat.
Documents sighted by The Edge revealed the site is located in Majlis Bandaraya Petaling Jaya's (MBPJ) Special Area Plan for Section 13. This gives the site potential for a mixed-use development with a permissible plot ratio of 3.25.
The Special Area Plan for Section 13 will facilitate the conversion of land use from industrial to mixed-use or limited commercial. Development activities on this site can include services, commerce, retail, residential, facilities and infrastructure, and utilities.
Examples of developments within Zone 1 are the completed mixed-use Pacific 63 and serviced residences Avenue D'Vogue while those under construction include Atwater serviced residences by Paramount Corp Bhd and Ryan & Miho serviced residences by OSK Property Holding Bhd.