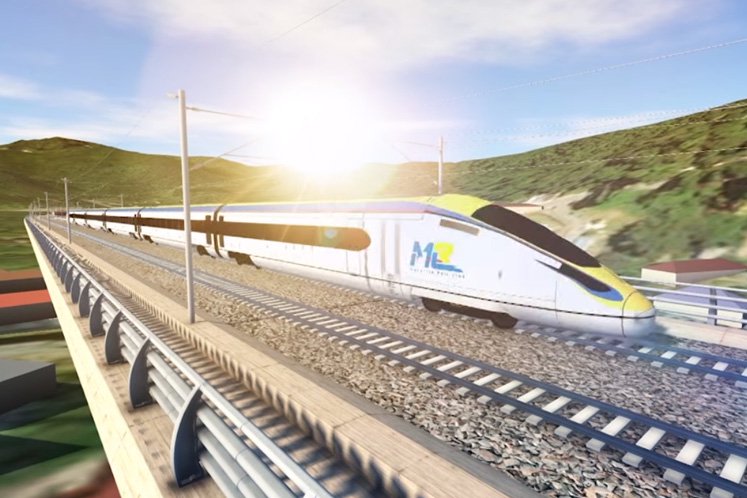 KUALA LUMPUR (Sept 30): The East Coast Rail Link (ECRL) project can be one of the test cases for the Belt and Road Initiative (BRI), especially in terms of financing and long term risk mitigation, Deputy Minister of International Trade and Industry (MITI) Dr Ong Kian Ming said today.
He said Malaysia has renegotiated the project, setting a new framework in terms of understanding how the project can be financially viable and sustainable in the long term.
"As part of the memorandum of agreement, which was signed between the Malaysian Investment Development Authority and China Communications Construction Ltd, the turnkey contractor has the obligation to build full infrastructure.
"In addition there is also the obligation to build transit-oriented development for the stations along the ECRL as well as to build logistics hub for these stations so that the entire ecosystem in terms of goods as well as passenger-cargo being utilised can be enhanced," he said at the launch of Belt and Road Economics Report- Opportunities and Risks of Transport Corridors.
Ong said, there is a need to ensure that the capacity building and complementary policy are in place, involving not only the turnkey project contractor but to also different stakeholders.
"So that we can build up the right kind of ecosystem for investment in the industrial park as well as trade bringing new businesses. How many of this investment coming perhaps from China can integrate with local SME so everyone can benefit," he explained.
As more projects are implemented, translating into spillover effects and investments from states, that according to the deputy minister, would create a new global supply chain.
However, he cautioned that nature of this global value chain is something not very well understood with no consensus on how the global value chain looks like.
Some of the things that have yet to be understood include shifts in terms of goods production arising from the US-China trade war.
Meanwhile, the Belt and Road Economics study was designed to help policymakers in the developing countries to weigh the potential benefits and risks from participating in BRI projects.
The study assesses the network of proposed transportation projects in about 70 countries along land and maritime BRI corridors that connect Asia, Europe and Africa.
It also provides a series of policy recommendations to help developing countries along those corridors maximise potential benefits while mitigating a variety of risks.