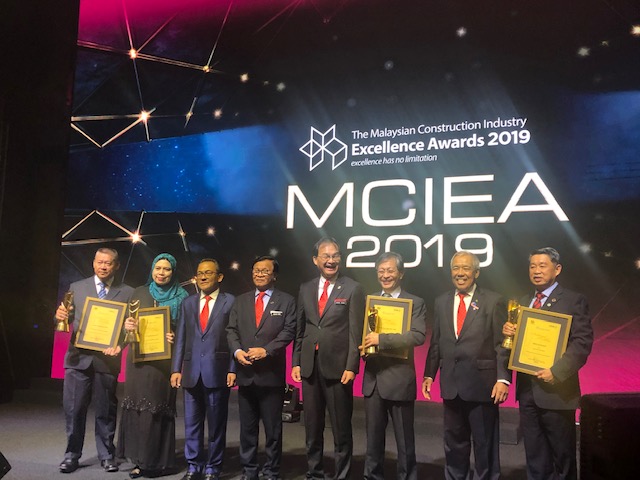 KUALA LUMPUR (Oct 4): As many as 18 industry players were honoured at the Malaysian Construction Industry Excellence Awards (MCIEA) 2019 here tonight.The Awards is organised by the Construction Industry Development Board (CIDB) Malaysia.
The most coveted award of the evening went to former CIDB CEO and currently the executive Vice-President of Malaysian Resources Corp Bhd (MRCB) Dato' Sri Dr Judin Abdul Karim, who was bestowed the Prominent Player title.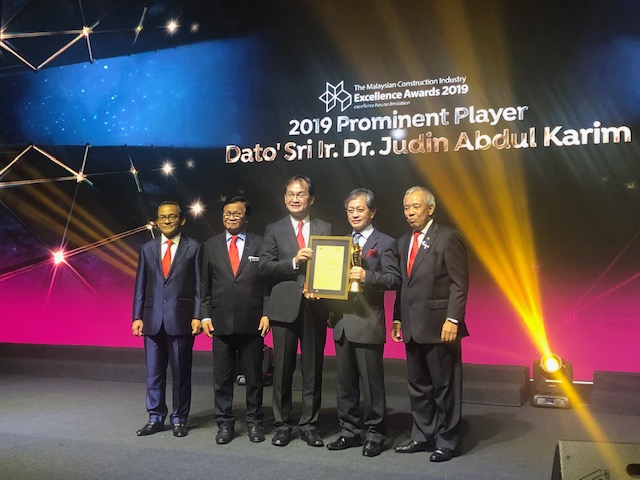 "Nothing can be achieved alone, you need people around you to support and help you, so that you can achieve your goals. Actually, whatever that I have achieved is not because of me – it is also due to the contribution of the people around me," Judin said.
Executive director of KLCC Projeks Sdn Bhd Datuk Hashimah Hashim received the Construction Leading Lady award while managing director of OCNED Water Technology Sdn Bhd, Dennis Tan Soo Huang was named CEO of the Year.
"The construction industry is not just a boy's club. We women can also be part of it, either as engineers, architects and more," said Hashimah.
Meanwhile, Sunway Construction Sdn Bhd was picked as the Contractor of the Year.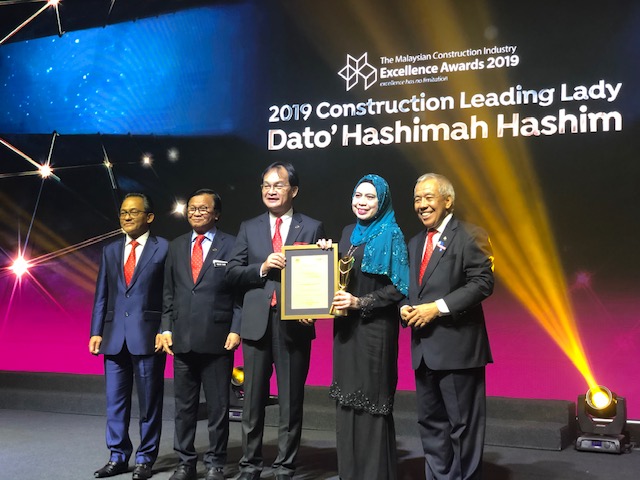 "To our winners, your achievements are a genuine inspiration for local players. We certainly encourage local players to lead the construction industry through their excellence in construction and raise the standards of the Malaysian construction industry to be highly modern, productive and sustainable, as envisioned under the Construction Industry Transformation Programme (CITP) 2016-2020," said CIDB CEO Datuk Ahmad 'Asri Abdul Hamid at a press conference before the awards ceremony earlier today.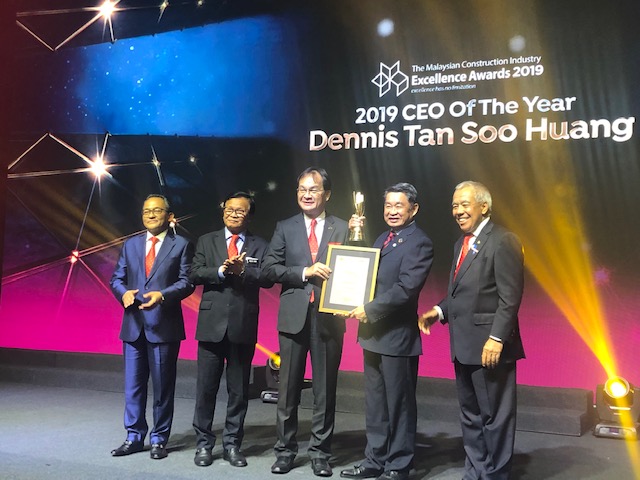 In its 19th iteration, this year's awards saw a total of 144 submissions with 16 awards (and two special mentions) given out across five categories -- down from nine at MCIEA 2018.
This revision is to reflect a more holistic approach to encourage industry players to continue raising the standards of the local construction industry, in line with the goals of CITP.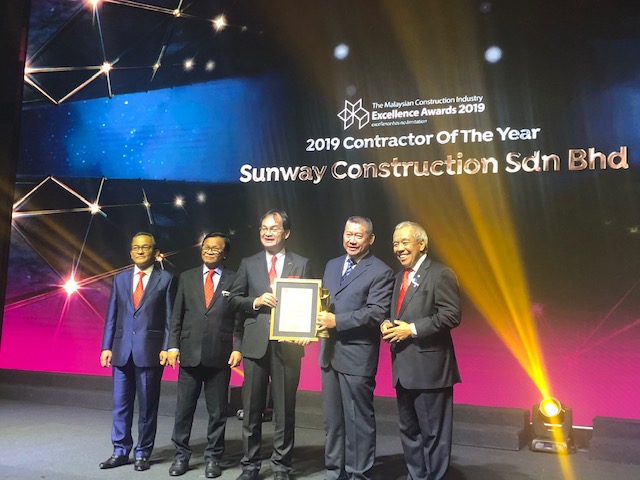 The awards ceremony was also attended by Works Minister Baru Bian, his deputy Mohd Annuar Mohd Tahir and CIDB chairman Tan Sri Ahmad Tajuddin Ali.
MCIEA recognises the achievements of top performing developers, contractors, consultants, projects and individuals as well as organisations.
It also aims to encourage a sense of healthy competition by showcasing best practices in project implementation.