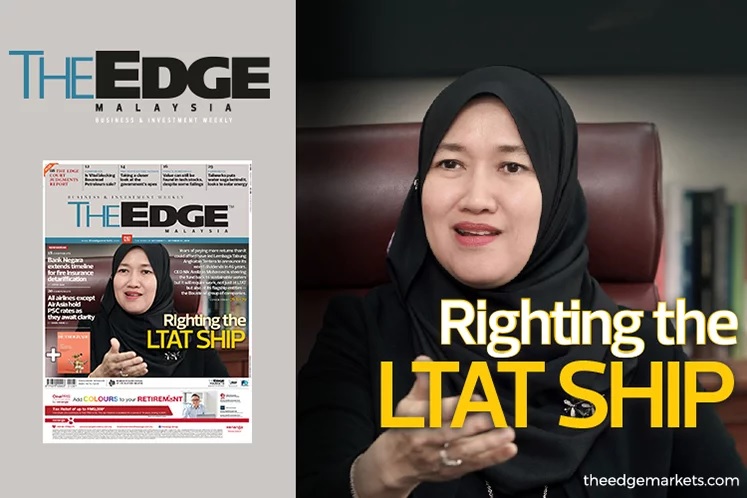 KUALA LUMPUR (OCT 5): Years of paying more returns than it can afford has led the Armed Forces Fund (LTAT) to its worst dividends in 46 years - 2% for FY18.
Steering it back to sustainable waters will require work not just at LTAT but also at its flagship entities: the Boustead group of companies.
But how bad is it and what can LTAT chief executive officer, Nik Amlizan Mohamed, do to fix things at the army pension fund? In a sit-down interview immediately after she broke the bad news last week, Nik Amlizan reveals the next step of the game plan to right the LTAT ship and steer it into clearer waters.
The Edge's cover story this week also looks at LTAT's unit Boustead Holdings Bhd, which is undergoing its own turnaround programme under the leadership of its first new managing director in decades.
Ultimately, the success of any attempt to revive LTAT's returns to a healthier level hinges on how Boustead Holdings perform.
Can Nik Amlizan and her team do it? Follow the discussion in the latest issue of The Edge.
Save by subscribing to us for your print and/or digital copy.
P/S: The Edge is also available on Apple's AppStore and Androids' Google Play.