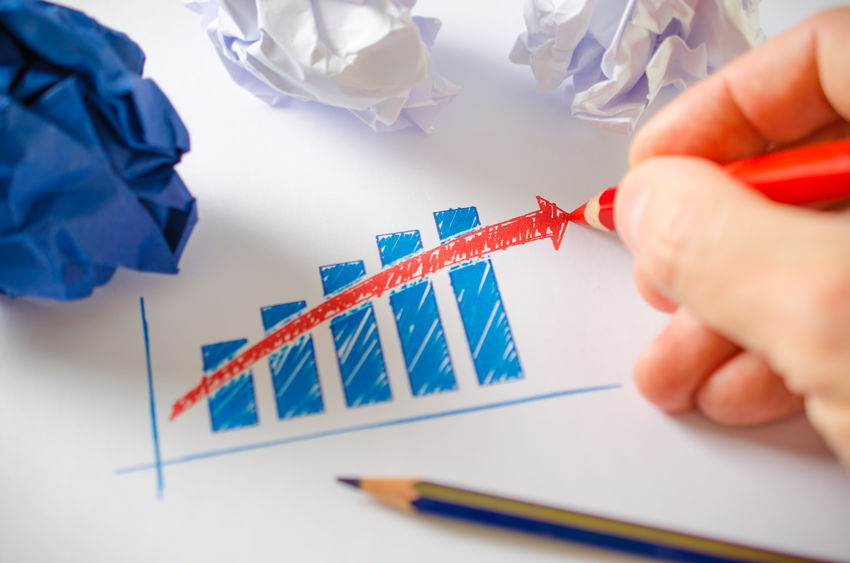 KUALA LUMPUR (Oct 7): If executed efficiently, Malaysia's new economic development narrative Shared Prosperity Vision 2030 (SPV 2030) will be timely as it would rejuvenate economic growth at a time when growth momentum is slowing. However, certain trade-offs on economic growth could be expected in the short term.
The SPV 2030, a road map for the country's development with the primary aim of providing for a decent standard of living to all Malaysians by 2030, was launched on Saturday by Prime Minister Tun Dr Mahathir Mohamad.
"Malaysia is now at a critical juncture as its aspiration of becoming a developed high-income country by 2023 is being challenged by many structural impediments and weaknesses domestically as well as increasing complexity in the external environment," said executive director of Socio-Economic Research Centre Lee Heng Guie.
In dealing with the various structural issues and weaknesses in the economy, decisive and bold reforms will be needed in ensuring sustainable and inclusive economic growth in the longer term.
Lee added that while implementing the structural reforms and corrective policies, some temporary trade-offs on economic growth may be unavoidable in the short term. As such, adequate social protection measures should be in place to cushion the vulnerable groups.
The SPV has three developmental objectives: i) restructuring the economy towards a progressive, knowledge-based and inclusive community; ii) addressing inequalities (wealth and income disparities), which aim to narrow the economic gap between different income household groups, between ethnic groups and between regional development; and iii) building a united, prosperous and dignified Malaysia.
"SPV 2030, in my view, is a good plan but the key always lies in the execution of the plan. We have no lack of good plan and focus in IMP3 2006-2020 (Industrial Masterplan 3) but the real gross domestic product (GDP) growth will likely come in at an average of 4.9% a year, falling short of the plan's target of 6.3%. It is the same as in IMP2 but given a boost via the Economic Transformation Programme (ETP) in 2010.
"The momentum of growth is falling back again after the ETP and the SPV 2030 comes just in time to rejuvenate the growth, if it can be executed efficiently," said RHB Research Institute's chief Asean economist Peck Boon Soon.
He added that the way to drive the 15 key economic activities identified in the plan must be set out clearly.
"In my view, there is no easy way out but to gear towards exports given Malaysia's small market that will limit its growth potential. It is a tough road to pursue but it is necessary if we want to move our income up," he said, adding that the success of an export-oriented policy needs to be led by big corporations in terms of both foreign direct investments and domestic direct investments.
Such a policy must be supported by a pool of skilled labour that is educated and prepared for Industry 4.0, artificial intelligence and Big Data.
"This is also a tough task as the process will take time to yield the right results," said Peck.
He viewed certain targets under SPV 2030 as ambitious, namely the compensation of employees at 48% of GDP.
"The target of a 4.7% average GDP growth is also slightly on the optimistic side given the humongous task in executing the plan," he added.
The SPV 2030 report highlights a number of glaring structural economic weaknesses and economic gap, which not only would impede the country's future economic development and income advancement but also challenge the country's goal of achieving sustainable economic prosperity, said Lee.
Some of the weaknesses include Malaysian industries' low to medium value-add and the low adoption of high technology, uneven distribution of economic development, low income and wage inequality among workers, widening the rich-poor income gap, uneven urban-rural, east and west coast developments, concerns over rising foreign equity ownership and bumiputera agenda.
"The report acknowledges that corruption and abuse of power had stifled economic growth and distribution of wealth. Over a period of 20 years (1996-2015), there was RM1.1 trillion worth of government procurement for development, supplies and services, of which over 50% estimated contracts were awarded to bumiputeras. Still, the bumiputera SMEs' (small and medium enterprises) contribution to GDP was below 9% in 2015," Lee said.
This reflected significant flaws of the affirmative action policies to drive the bumiputera economic empowerment agenda. The pervasive and entrenched corrupt practices as well as distribution of leakages in the supply chain had not improved the conditions of the bumiputeras as was intended, he added.
"This calls for a radical and bold revamp of the policy to ensure that public resources are efficiently distributed to achieve the intended outcome, giving fair opportunities to those having abilities and competencies to deliver, and not to those who take a free ride on public procurement, including contracts, APs (approved permits) and government grants to make quick gains," Lee said in a written statement.
On government procurement, he proposed a centralised agency to oversee its procurement projects and contracts. It should also monitor the performance of the bumiputeras' involvement in the implementation of projects.
"The government should also consider to institutionalise a mechanism to ensure better governance of the public procurement and the deserving ones will be given the opportunities," he said, adding that public procurement is most vulnerable to corruption.
Meanwhile, translating economic growth to be shared among all Malaysians requires a host of supply side (type of investment, industry, job skill set and technology adoption) and income-based (productivity-linked compensation, strong purchasing power, manageable cost of living, stable prices and supply of necessities) measures to provide the means and opportunities for all to participate in the development process, Lee said.
Among other things, the government should also consider providing fiscal incentives for firms that provide benefits to workers to meet the living wage standards. For example, double-tax deduction for transport allowance and other cost of living adjustments for the lower salaried employees, he added.
Boosting shared prosperity will also require concerted efforts to strengthen a healthy and stable as well as fiscal sustainable social contract, particularly in the area of promoting equality of opportunity, improved opportunities for all, including disadvantaged groups, and protect the vulnerable.
"This can be achieved through a specific structure of taxation system and income-related benefits, expenditures and targeted social programmes on needs-based rather than a race-based policy, both in content and actual implementation. A social contract is about investing in improving the capabilities of people over time and across generations, so they can better their lives on their own," said Lee.
This article first appeared in The Edge Financial Daily, on Oct 7, 2019.