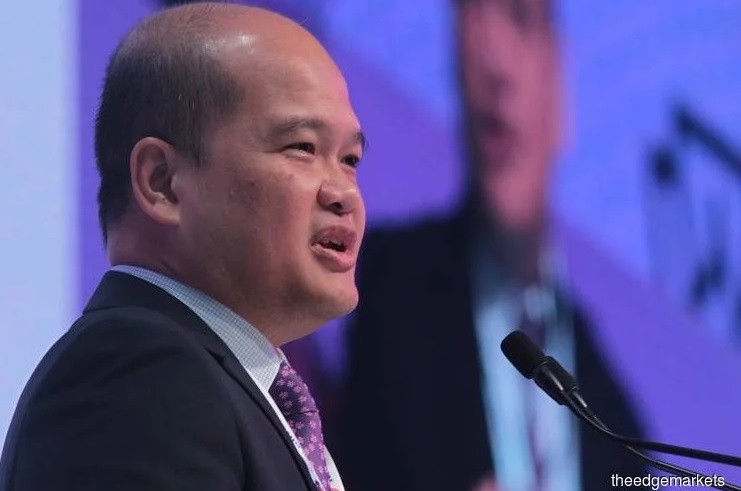 KUALA LUMPUR (Oct 7): As PLUS Malaysia Bhd is a strategic asset of Khazanah Nasional Bhd, its managing director Datuk Shahril Riza Ridzuan said it would be difficult to imagine the highway owner and operator in the hands of a private entity.
"I believe that there is a huge moral hazard in having private entities own such strategic assets with the backing of government guarantees," he told reporters on the sidelines of the Khazanah Megatrends Forum 2019 here today, adding that this is on top of offers from private entities that want to acquire the asset at a cheap discount.
Noting that Khanazah has been in discussion with the government about trying to achieve some of the government's goals, he said PLUS — as a strategic asset — should remain in the hands of the people.
He explained that this is so that Khazanah can still achieve some of the financial benefits that it is looking for.
Shahril's remarks contradict those made by Prime Minister Tun Dr Mahathir Mohamad earlier today that the Malaysian government can sell PLUS to private entities on condition that the government still participates in the company's future decision making.
Dr Mahathir told reporters at the Parliament lobby that the government will consider all acquisition offers, provided the price is attractive. "Yes, we can sell. Whatever offer made on PLUS Malaysia will be studied by the government to determine whether it is suitable to our needs," he said.
On Saturday, Shahril told TV3 in an interview that Khazanah, the majority shareholder of PLUS, is not going to sell its strategic asset to any party.
Shahril said the group had rejected all takeover offers it received from local and foreign private entities for the country's largest highway operator so far, adding that these parties were also offering to buy PLUS at a much lower price than its real value.
Khazanah owns 51% interest in PLUS, while the remaining is held by the Employees Provident Fund.