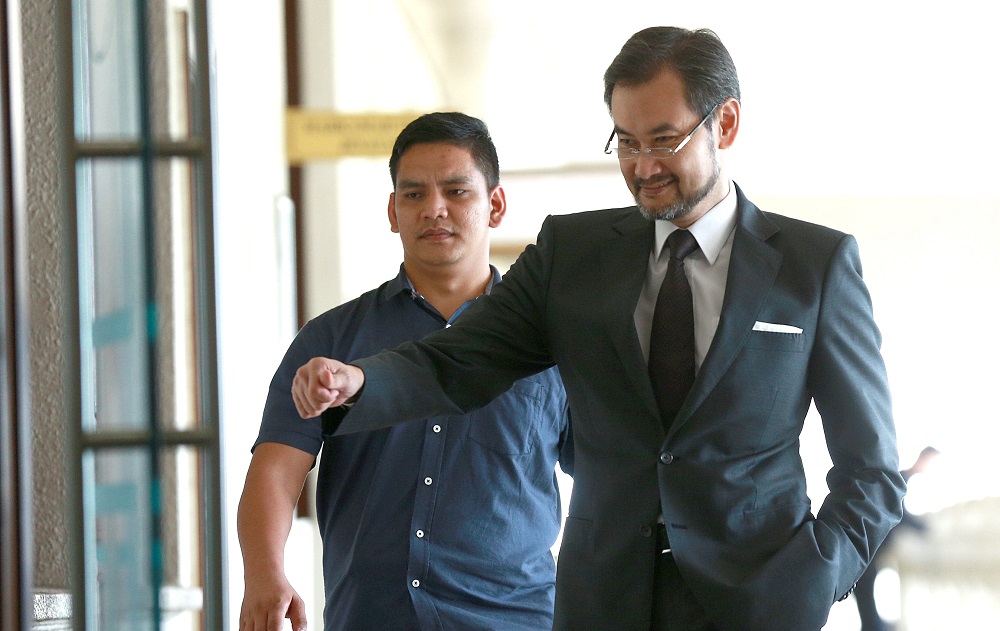 KUALA LUMPUR (Oct 7): Former 1Malaysia Development Bhd (1MDB) CEO Datuk Shahrol Azral Ibrahim Halmi concedes before the High Court today that the beleaguered state-owned fund was not the 'baby' of Datuk Seri Najib Razak as its inception was not mooted by the former prime minister.
This is because documented evidence pointed out that in 2009, 1MDB — then known as Terengganu Investment Authority (TIA) — was formed at the behest of then Yang Di-Pertuan Agong and the Sultan of Terengganu Sultan Mizan Zainal Abidin at the advice of fugitive financier Low Taek Jho.
Shahrol, who is the ninth prosecution witness in the 1MDB-Tanore trial, agreed with these suggestions by Najib's lead defense attorney Tan Sri Muhammad Shafee Abdullah during Shahrol's cross-examination, which commenced today.
Shahrol also agreed with Shafee that 1MDB's federalisation was not TIA's idea.
Shafee: The idea of TIA was mooted when Jho Low took the Yang Di-Pertuan Agong to Abu Dhabi to see how [Abu Dhabi sovereign weialth fund] Mubadala [Investment Co] worked.
Shahrol: Yes.
Shafee: Najib was not even in the horizon about Mubadala.
Shahrol: Not in my knowledge. I don't know what Jho would have discussed with Najib.
Shafee: That would be guesswork.
Shafee then went on to point out that the Yang Di-Pertuan Agong was impressed with Low as he had agreed to the set-up of TIA.
Shahrol: It was a very short observation on the interaction between Agong and Jho Low, and that was only a couple of times in the Palace.
Shafee: So, from the body language. You were the one who read body language. YDPA took the advice of Jho Low [to appoint Shahrol as CEO].
Shahrol: Yes.
Shahrol, in his witness statement, had described 1MDB as Najib's baby because of Najib's close involvement in 1MDB's joint venture with Abu Dhabi-linked Aabar Investment PJS in 2013.
Shafee had referred to minutes of meetings in February-April 2009 involving Jho Low the Terengganu palace, which discussed, among others, the setting up of the fund as well as the parties that would be roped in to facilitate the setting-up.
Among others, Goldman Sachs have been called in as a potential financial consultant for TIA back in a meeting on February 17, 2019 which involved individuals like then-officer in the Prime Minister's Office (PMO) Datuk Amhari Efendi Nazaruddin, Low, and Terengganu Sultan's brother-in-law Datuk Abdul Aziz Mohd Akhir.
Shafee then drills down to suggest that Goldman Sachs' official appointment as TIA consultant on April 15, 2009 — some days after Najib's appointment as prime minister on April 3, 2009 — was just to formalise the previous recommendation in February 2009.
But Shahrol declined to comment, saying he was not involved in the meetings.
Amhari, who was the eighth prosecution in the trial, had previously testified that his attendance in TIA meetings in the early stages was just to observe without giving input, and that he would report the meetings to his superiors in the PMO.