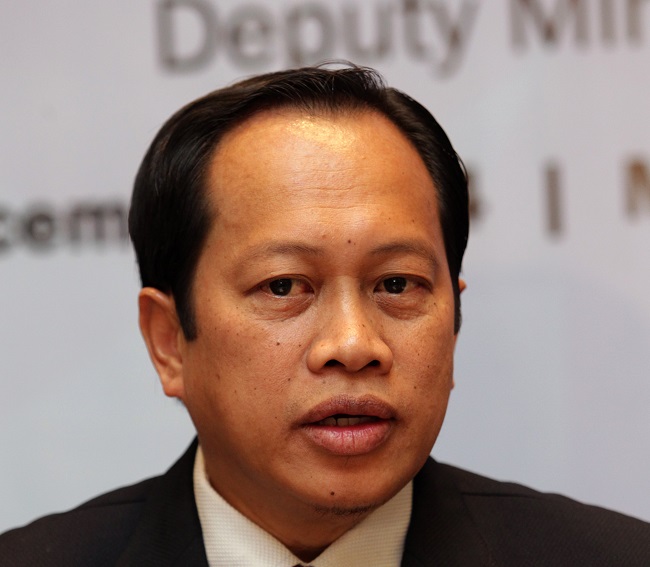 KUALA LUMPUR (Oct 7): With talk of a revival of the Goods and Services Tax (GST) recently, ex-Deputy Minister of International Trade and Industry Datuk Seri Ahmad Maslan (pictured) has offered himself as a consultant, free of charge.
The Star reported the Pontian lawmaker saying during a media conference at the Parliament lobby today that if the GST is reintroduced, "I can be their free-of-charge consultant. I can go around organising ceramah and explain the benefits of GST to the people".
"I'm confident that the 170 countries implementing the GST are not wrong," he added.
He also said that the government made a mistake by going back to the Sales and Service Tax (SST) "as it was an ancient system that was not transparent" and it "promoted a black economy", reported the daily.
"I will be the happiest man if GST is reintroduced by the government. And I think the government ought to study proposals for the tax to be implemented," theSun reported Ahmad saying at the same media conference.
He is also of the view that a new GST regime should be at a lower rate than the previous 6%, "but proposals for a 3% rate was too low".
"This [extra income] can be used for the rakyat's welfare and various programmes.
Currently, the government is not able to provide various benefits to the people because collection from SST is insufficient," he explained.
Meanwhile, Ahmad is currently also in the news as he is under investigation over allegations that he had received money linked to 1MDB.
MACC boss Latheefa Koya announced today the agency is aiming to recover RM420 million from individuals and entities who had allegedly received funds laundered through accounts linked to Najib.