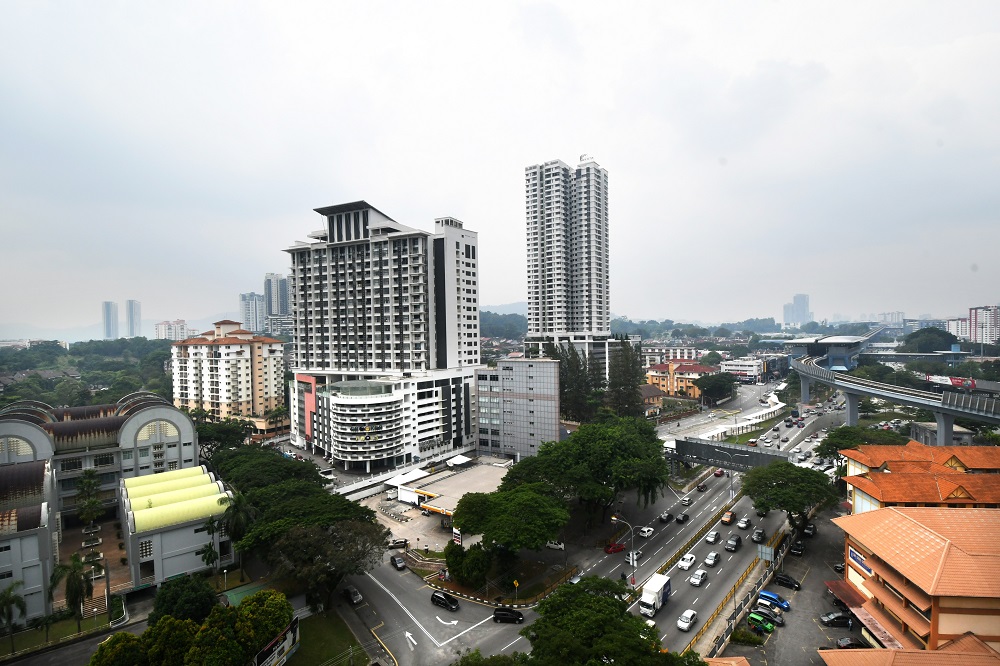 PETALING JAYA (Oct 11): Malaysia's real estate segment is projected to moderate in tandem with the prolonged overhang of residential and commercial properties.
"The residential subsector is expected to grow at a slower pace, mainly due to elevating property overhang caused by the mismatch between supply and demand," said the Finance Ministry in its Economic Outlook 2020 Report for the country.
The National Property Information Centre (Napic) data showed that in 1H2019, a total of 32,810 residential units valued at over RM19.8 billion remained unsold.
However, various measures undertaken by the Government including the building of 60,000 affordable homes a year within 10 years and the reinvigorating of the National Housing Policy could boost the growth of the subsector in 2020.
In addition, the report stated that the introduction of the national Home Ownership Campaign (HOC) to clear overhang units is expected to cushion the subdued performance of the subsector.
Besides, the enhancement of the eligibility criteria of the Fund for Affordable Homes by Bank Negara Malaysia will enable first-time homebuyers to enjoy lower monthly commitment of up to 20%, which in turn will support the subsector.
However, the non-residential subsector continues to decline in 2019 due to rising property overhang and low incoming supply. In 2020, the segment is expected to remain subdued following a lack of initiatives for new mega commercial projects.
Nonetheless, ongoing commercial projects such as Bukit Bintang City Centre, KLIA Aeropolis DFTZ Park, Kwasa Damansara, Malaysia Vision Valley and Merdeka 118 Tower are anticipated to support this subsector, said the report.
Stay on top of trending Narratives
Use Location Scan to view project options and price trends near your preferred location, including MRT3 stations
Check your loan eligibility on LoanCheck, or use LoanReport to get a FREE credit report