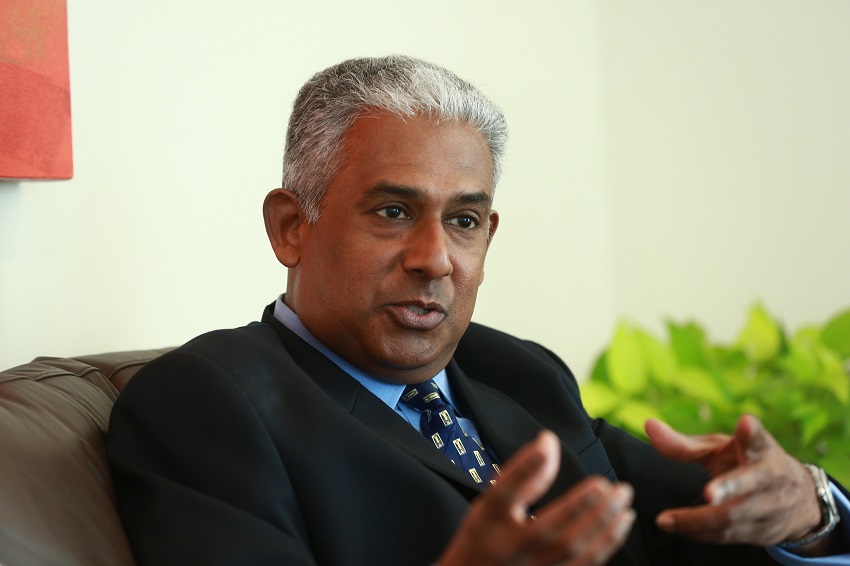 PETALING JAYA (Oct 11): Neutral. That is what Rahim & Co International CEO of Real Estate Agency and past president of Malaysian Institute of Estate Agents (MIEA) Siva Shanker (pictured) feels about Budget 2020.
"I am neither disappointed nor euphoric (about the budget). This is because I did not expect much from the beginning as the market is rather slow at the moment," he tells EdgeProp.my.
Finance Minister Lim Guan Eng had earlier today tabled Malaysia's Budget 2020 in Parliament.
Among the proposals was the introduction of a rent-to-own (RTO) financing scheme which Siva viewed positively as it will help more potential homebuyers own a home.
Under this scheme, the applicant will rent the property for up to five years and after the first year, the tenant will have the option to purchase the house based on the priced fixed at the time the tenancy agreement is signed. The RTO financing scheme is for the purchase of first home up to RM500,000.
A full exemption of stamp duty is also provided on transfer instruments between developers and financial institutions as well as between the latter and the prospective home buyers.
"The tenant has about a year to decide to purchase the property and be locked in a time bubble, which I think is a good thing," says Siva.
Similar sentiments were also echoed for the Youth Housing Scheme which Siva said is a good move on behalf of the government.
The scheme which is extended until Dec 31, 2021 will see a 10% loan guarantee offered by Cagamas to enable borrowers to obtain full financing and a RM200 monthly instalment assistance for the first two years limited to 10,000 home units.
However, Siva also questioned the viability of such schemes, concerned that it will lead to some home buyers being exposed to more debt than they could possibly take on.
"While a part of me thinks these schemes are good, another part of me questions all this. I would think that if you really cannot afford a home, don't buy," adds Siva, citing other commitments and obligations like maintenance, quit rents and taxes that come along with home ownership that could burden homebuyers, especially for the youth.
With regards to the Real Property Gains Tax (RPGT), Siva says the popular move would still be the abolishment of it if the property is held for more than five years, but he conceded that revising the base year to January 2013 is not a bad move either as prices of homes from 2013 till today did not rise dramatically compared to the earlier years.
"True blue property investors should not be taxed but property speculators should be instead," says Siva.
On a more positive note, Siva observes that all these stimulus announced in the budget would be beneficial for everyone in the long-run as they would gradually kick start the slowing property sector and by large, the economy of the country.