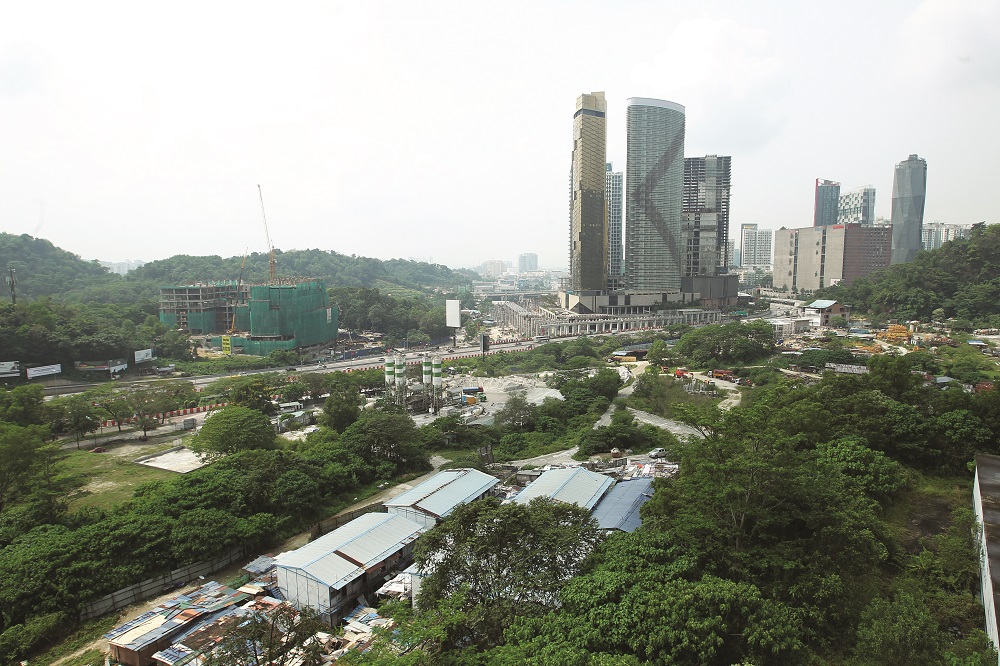 KUALA LUMPUR (Oct 14): Mammoth Empire Holding Sdn Bhd (MEH) has sold a 61-acre tract in Damansara Perdana, Selangor, to Exsim Development Sdn Bhd for RM760 million, reported The Edge Malaysia based on government documents.
According to information released by National Property Information Centre (Napic), the six lots of land were transacted in March.
The weekly also confirmed with MEH executive director Datuk Danny Cheah that the lands "had been set aside" for Empire City Damansara 2 (ECD2). MEH is the developer of the RM5 billion Empire City Damansara (ECD1).
The business publication calculated that at "RM760 million, the deal for the 61 acres, or 2.67 million sq ft, works out to RM286 per sq ft (psf)".
Cheah also explained that "while earlier reports put the total acreage at 65 acres", four acres "had been surrendered for infrastructure such such as a Majlis Bandaraya Petaling Jaya road, the Damansara-Shah Alam Elevated Expressway (DASH) and a water tank".
The same news report stated that the sale of the tracts "is part of MEH's measures to pare down debt and complete the long-delayed ECD1".
"We have cleared over 90% of our bank loans [of which] RM140 million was with AmBank, RM290 million with Maybank and RM158 million with Affin Bank. We have only a balance of RM40 million of loans with AmBank for ECD1," Cheah said.
"Hopefully, by 2020, we will be free of bank encumbrances. We want to plan and execute things at our own pace," he added.
Cheah said MEH will complete and reopen the Empire City Mall by 2022.
Meanwhile, Exsim head of corporate communications Michelle Siew told The Edge that the name of ECD2 will be changed to Central Park Damansara.
She also said that the development of the 61 acres "is expected to take eight years to complete". The estimated GDV is RM9 billion.
The weekly also reported that Exsim has plans to build "20 blocks of office buildings of between 28 and 49 storeys, five blocks of serviced apartments of 39 to 49 storeys and six blocks of affordable apartments of 43 to 47 storeys" plus an auditorium, retail units, a hotel and a private school.
The company will be launching D'Quince Residences (currently in the registration stage and awaiting final approval) there.
D'Quince Residences has a GDV of RM580 million.