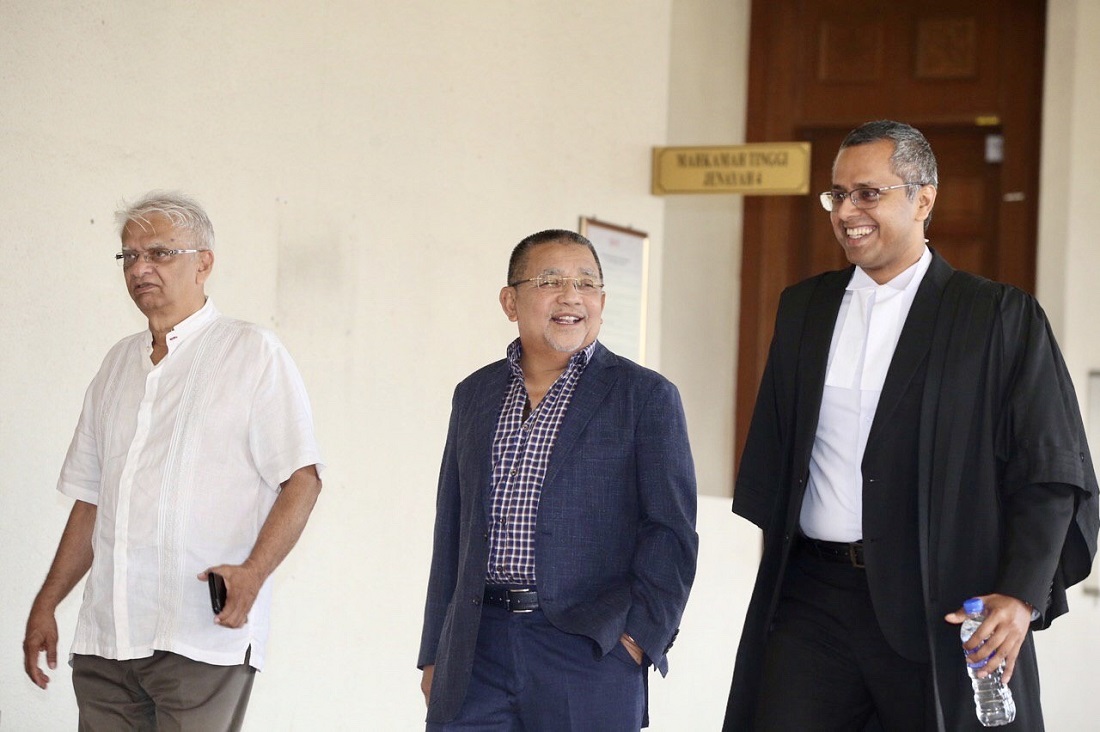 KUALA LUMPUR (Oct 16): The High Court here was told that former prime minister Datuk Seri Najib Razak asked Felda Investment Corp Sdn Bhd (FIC) to reconsider the purchase of the Merdeka Palace Hotel & Suites in Kuching, Sarawak, after FIC rejected the proposal twice, because the asset was overpriced.
FIC ex-CEO Mohd Zaid Abdul Jalil, who is a witness at former Federal Land Development Authority (Felda) chairman Tan Sri Mohd Isa Abdul Samad's (centre, pictured) trial, said during the hearing before High Court Judge Mohd Nazlan Mohd Ghazali today that Mohd Isa had told Mohd Zaid this during the 10th FIC board meeting on April 29, 2014.
"Isa told us that PM (Najib) wants FIC to reconsider the acquisition of the hotel. The board takes into consideration what Isa said and no questions were asked," said Mohd Zaid.
Mohd Zaid said Mohd Isa directed FIC to acquire the hotel from Gegasan Abadi Properties Sdn Bhd for RM160 million.
The RM160 million price tag was higher than the hotel's fair value based on two valuations for the asset earlier.
Mohd Zaid said the earlier valuation shows that the asset was worth RM137 million.
The hotel was later valued at RM153 million following the second exercise, according to him.
Mohd Zaid said Mohd Isa told the witness that FIC should accept Gegasan Abadi's offer price of RM160 million for the asset.