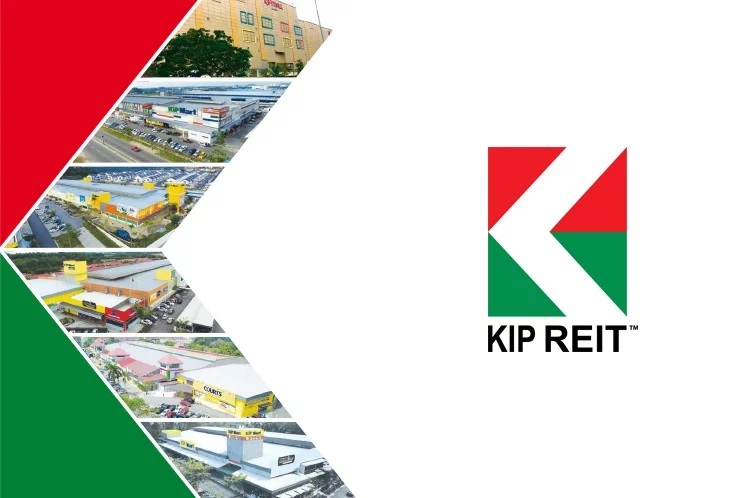 KUALA LUMPUR (Oct 17): KIP Real Estate Investment Trust (KIP REIT)'s net property income jumped 36% to RM13.5 million for the first quarter ended Sept 30, 2019, (1QFY20) from RM9.94 million in the previous year's corresponding quarter, helped by unrealised gain on an acquisition.
In a filing with the bourse, KIP REIT had acquired AEON Mall Kinta City, which resulted in an unrealised fair value gain of RM13.2 million that was partially offset by expenses incidental to the acquisition of RM3.5 million.
The trust's gross revenue grew 19% to RM18.49 million in 1QFY20 from RM15.59 million in 1QFY19, which was attributed to the new acquisition, on top of the improvement from existing assets.
It noted that occupancy rate was almost flat at 86.5% from 86.3% a year earlier.
"The investment properties in the Southern region, Central region and Northern region contributed 54.3%, 30.9% and 14.8% of KIP REIT's total revenue respectively," it said.
The REIT declared distribution of RM6.92 million or 1.37 sen per unit, payable on Nov 14, 2019.
Looking ahead, KIP REIT expects retail market sentiments to remain soft for the rest of 2019 due to economic uncertainties and ongoing global trade tensions.
"The performance of the retail sector is expected to be more challenging with a high supply pipeline of retail space. It is to be noted that most malls are concentrated in the high-income suburban areas such as Petaling Jaya and Kuala Lumpur and thus affects KIP REIT less," said the REIT.
KIP REIT will improve its leasing and marketing strategies to further increase occupancy and rental rates, as well as maintain or reduce operating cost on all properties in its portfolio.
KIP REIT rose 0.5 sen to close at 84.5 sen per unit, translating into a market capitalisation of RM426.98 million.