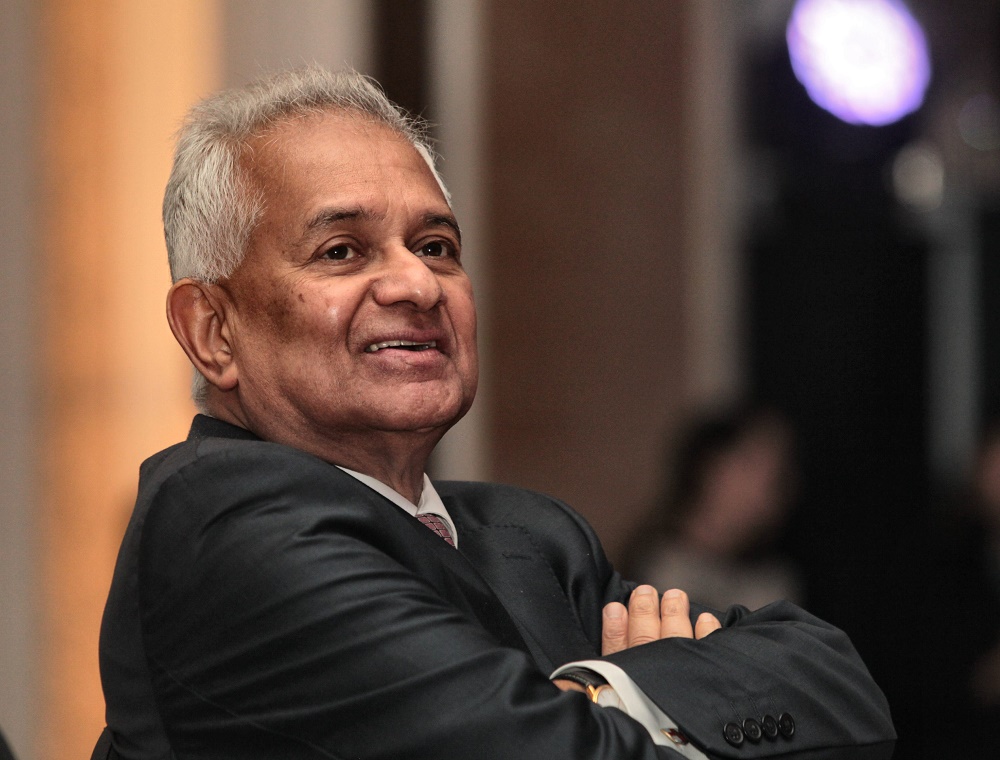 KUALA LUMPUR (Oct 17): Malaysia's Attorney General Tan Sri Tommy Thomas said there are no plans to drop charges against Goldman Sachs and its directors as part of a settlement with the US investment bank over the 1MDB scandal.
Thomas told TheEdgemarkets.com that the Nikkei Asian Review article with the headline that he was open to settling with Goldman in return for dropping the charges against them was wrong.
"The headline is misleading. I never said we are prepared to drop charges against Goldman," Thomas told TheEdgemarkets.com, referring to the comments he made to a Nikkei reporter.
Malaysia is the first country in the world to prosecute Goldman Sachs as a company, filing charges in December against Goldman Sachs (Asia) LLC, Goldman Sachs International (UK) and Goldman Sachs (Singapore), and is seeking US$2.7 billion in fines.
The government alleges that Goldman Sachs misled investors in the issue of the three 1MDB bonds. It is also demanding the return of US$600 million that the investment bank pocketed as fees.
Malaysia has announced separate charges against 17 current and former Goldman executives, whom it accuses of misleading investors by making false statements and omitting key facts in relation to the 1MDB-related bond issues worth US$6.5 billion.
Malaysian Prime Minister Tun Dr Mahathir Mohamad said in June that Goldman had offered US$239 million in compensation, an amount he described as "little," given the "huge killing" made by the investment bank.
The government's case is set to come before the Magistrate Court, the lower court in Malaysia, on Oct 22 and will later be transferred to the High Court.