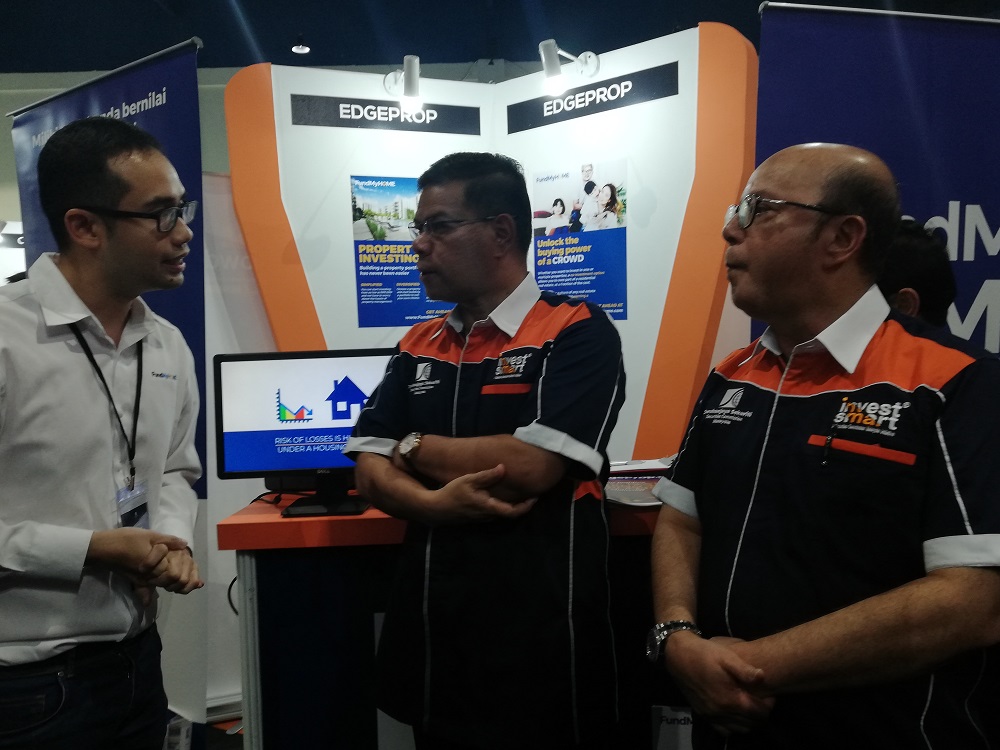 KUALA LUMPUR (Oct 19): FundMyHome is taking part in the InvestSmart Fest 2019 at the Mid Valley convention centre here.
InvestSmart Fest 2019 brings together capital market institutions, associations, industry players and relevant agencies with a view to create awareness and opportunities in the Malaysian capital market.
This year, the festival has also included Digital Pavilion section to showcase digital players and create awareness on alternative market-based opportunities.
FMH's presence at the event will inform visitors about the capabilities of the platform.
"FMH takes the hassle out of property investing and by doing so, helps Malaysians own homes. Via our platform, investors can easily diversify their investments across multiple homes, giving them the flexibility to choose where and when to invest, with as much or as little as they want," director of FundMyHome, Alvin Ong said.
"Our investors will also have the ability to offer their investments for sale anytime they want, with the added protection of guaranteed monetisation in five years," he added.
FMH also allows aspiring homebuyers to only pay 20% of the property price to own a home while the remaining 80% of the price will be contributed by participating institutional co-investors, who share the upside in the future value of the property.
InvestSmart Fest 2019 was officially launched by the Minister of Domestic Trade and Consumer Affairs Datuk Seri Saifuddin Nasution this afternoon.
Up to 53 exhibitors are taking part in event which will go on until tomorrow.