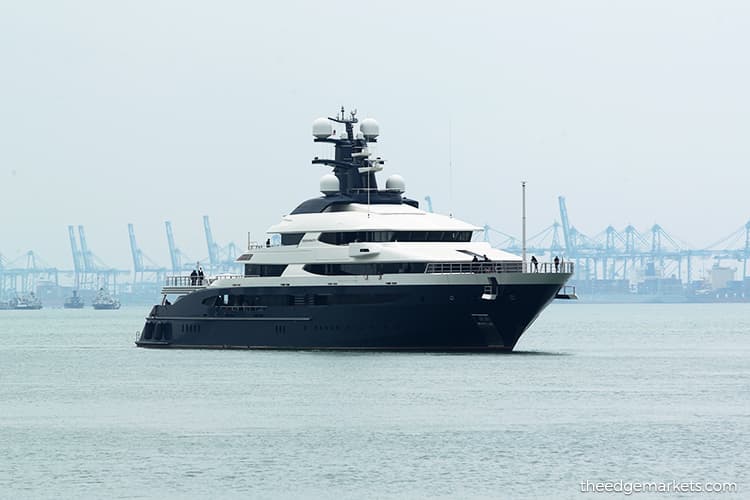 PETALING JAYA (Oct 20): The superyacht that was once owned by fugitive businessman/dealmaker Jho Low is back on the market again, according to reports.
Business Insider reported that the Tranquility (pictured) is now up for sale at US$200 million or about RM840 million, using information from yachting company Camper & Nicholsons.
According to a Malaysiakini report, the new price tag is US$74 million more than the US$126 million the Genting Group paid to buy the vessel from the Malaysian authorities.
The yacht was originally named the Equanimity when Low owned it but was renamed Tranquility after Genting bought it about half a year ago.
The vessel was seized by Indonesian authorities last February and turned over to Putrajaya as part of the international probe into the 1MDB affair.
Tranquility has been reportedly rented out to the rich and famous, including to Kylie Jenner who had her birthday bash on the yacht.
If one has the cash to splurge, you can crash on the vessel for bout US$1.2 million per week.
According to reports, superyacht is furnished with a Turkish bath, swimming pool and comes equipped with a helicopter landing pad.