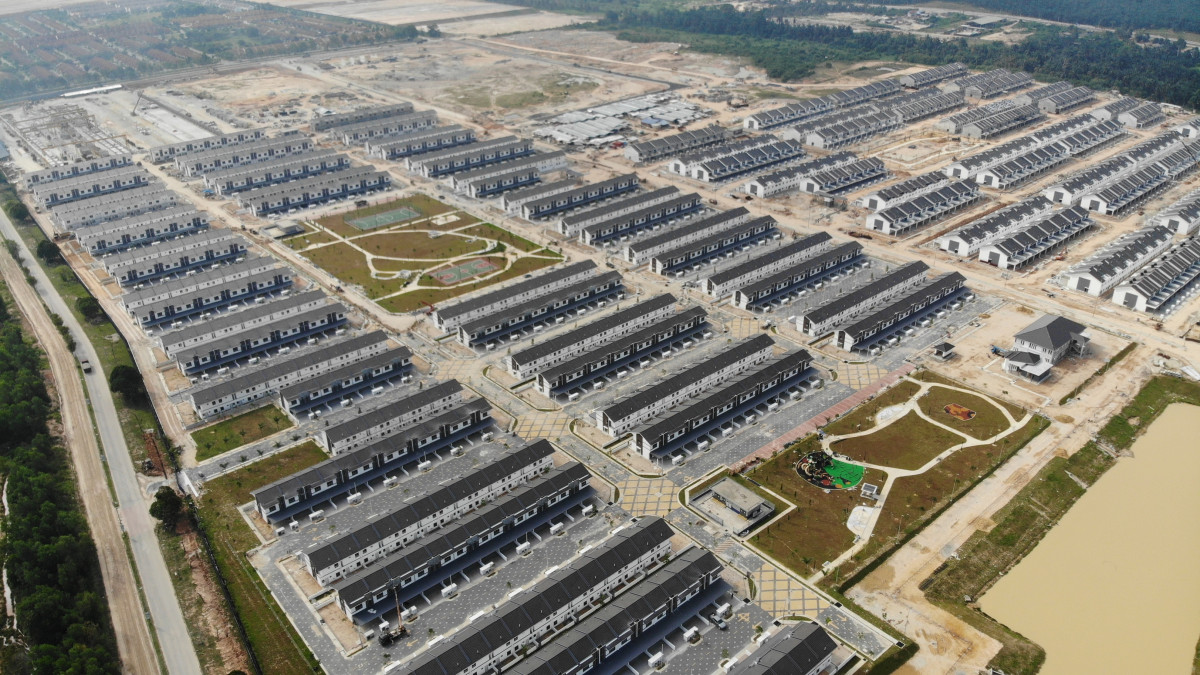 PETALING JAYA (Oct 22): Industrialised Building System (IBS) precast manufacturer MGB Bhd has successfully delivered IBS-built homes in LBS Alam Perdana, a township development in Puncak Alam, Selangor by LBS Bina Group Bhd, half a year earlier than scheduled.
MGB Bhd is a subsidiary of LBS Bina Group Bhd. It has geared up its IBS precast concrete production and completed the first batch of LBS Alam Perdana homes in 12 months instead of 18 months.
The 673 units of double-storey terraced homes were constructed using IBS precast concrete components produced by MGB's first mobile factory which commenced operations in May 2018. The 10-acre mobile factory has the capacity of producing up to 2,000 units of properties annually.
"LBS Alam Perdana is MGB's first IBS precast concrete development. The mobile IBS factory at LBS Alam Perdana has contributed significantly in terms of achieving greater efficiency, productivity and quality. It has enabled us to customise the precast units according to the project's requirements, deliver the units within a shorter time frame and with superior quality. This has resulted in early completion of the homes," said MGB group managing director Tan Sri Lim Hock San in a media statement yesterday.
With IBS, LBS will be able to fast track the delivery of homes, enjoying up to 33% savings on construction time. In addition, dependency on manual labour was reduced by 31%, thus achieving a 49% reduction in total on-site labour costs, he added.
"IBS plays a key role in helping developers and builders, like LBS, to achieve sustainable goals and build thriving communities. While the cost and quality benefits of IBS are apparent, many developers have not fully explored the technology's environmental advantages, which include waste minimisation, more efficient use of green materials, noise reduction on site and increased site safety," Lim noted.
In March this year, MGB invested RM40 million to open its second IBS facility, a 119,017 sq ft permanent precast concrete plant in Nilai.
The new permanent factory is a joint venture between MGB and Sany Construction Industry Development (M) Sdn Bhd, a subsidiary of Sany Group, the world's sixth largest heavy-equipment manufacturer.