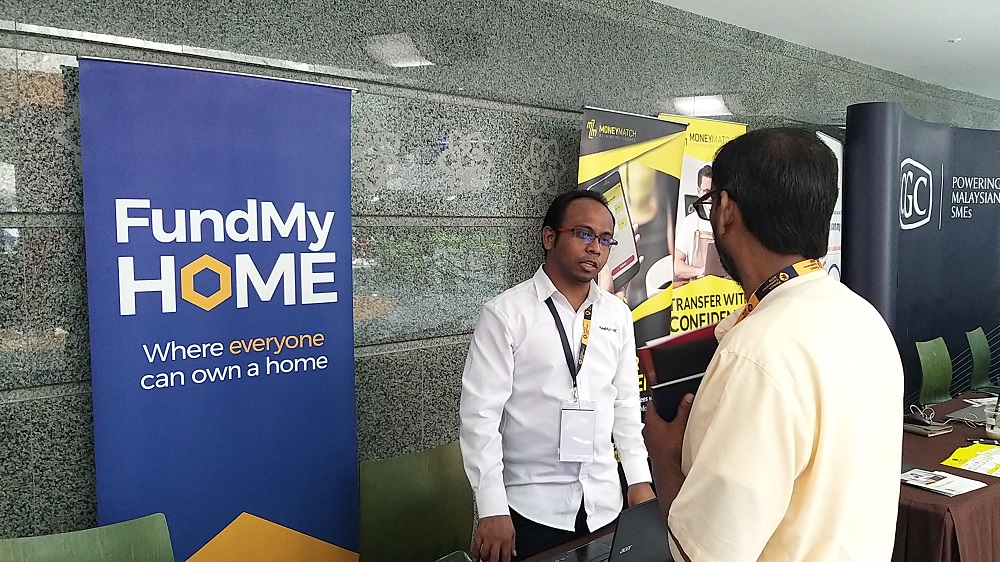 PETALING JAYA (Oct 22): FundMyHome (FMH) is currently taking part in the two-day SCxSC Fintech Conference organised by Securities Commission Malaysia (SC). The two-day conference which began today is being held at the SC in Kuala Lumpur.
The sixth edition of the SCxSC Fintech Conference aims to scale up the local fintech industry which has seen the entry of new players following the regulator's move to broaden the opportunities for under-served segments such as micro, small and medium enterprises (MSMEs) and a new generation of investors to raise capital or achieve their financial goals.
The local fintech industry is now home to alternative market-based financing platforms such as Equity Crowdfunding (ECF) and Peer-to-Peer financing (P2P) as well as a diverse range of fintech players including digital investment managers, digital asset exchanges and property crowdfunding operators.
This year's SCxSC 2019 attracted more than 800 participants while topics to be covered will include Fintech entrepreneurship, digital identity verification, digital assets, Islamic fintech, and Artificial Intelligence in cybersecurity.
The FMH platform, developed by EdgeProp Sdn Bhd, was launched in November last year by the Prime Minister Tun Dr Mahathir Mohamad.
EdgeProp Sdn Bhd has been registered by the SC as the first recognised market operator to establish and operate a Property Crowdfunding platform in Malaysia, following the revision of the SC's Guidelines on Recognised Markets in May 2019.
Meanwhile, SC chairman Datuk Syed Zaid Albar in his speech at the opening of the conference today said these platforms continue to serve a number of MSME sectors including high tech, education, retail, F&B and consumer products; and have attracted many new investors, especially young investors aged 35 and below.
He also highlighted that the government allocation of RM50 million to the Malaysia Co-Investment Fund (MyCIF), as announced in Budget 2020, will help finance start-ups and SMEs by co-investing on a one-to-four basis in campaigns listed on ECF and P2P platforms.
Click here for more property stories.