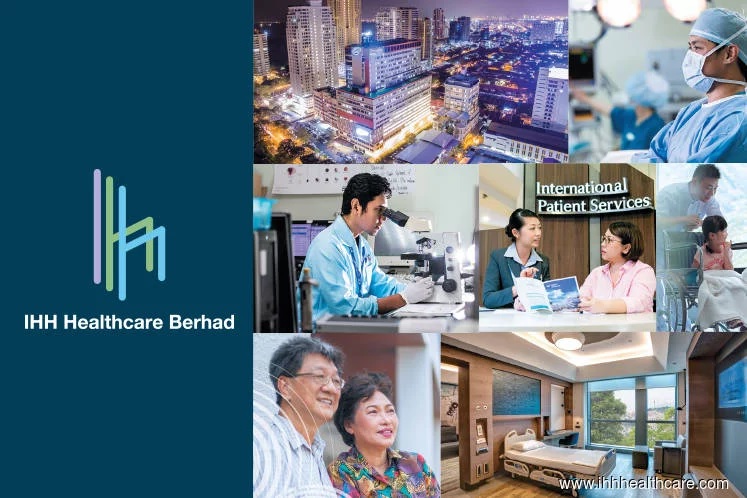 KUALA LUMPUR (Oct 23): Khazanah Nasional Bhd's stake divestment in private healthcare provider IHH Healthcare Bhd to Mitsui & Co Ltd as part of the sovereign fund's portfolio restructuring, was done at a 20% premium.
The sovereign wealth fund added that the divestment helped Khazanah raise RM8 billion in funds to be ploughed into various other sectors.
"The divestment, which added RM8 billion worth of funds for Khazanah, is not a sale per se but is in fact a form of investment.
"The RM8 billion raised from the divestment allowed Khazanah to reinvest in other sectors, in line with its new strategy of a diversified investment portfolio," the Public Accounts Committee's report today quoted Khazanah managing director Datuk Shahril Ridza as saying.
In November, Khazanah announced it was divesting a 16% stake or 1.4 billion shares in IHH to Mitsui for RM8.42 billion or RM6 per share.
With the divestment, its shareholding in IHH lowered to 26.05% while Mitsui replaced Khazanah as IHH's largest shareholder, after bumping up its stake to 32.9% from the deal.
"The reason why we did a deal with Mitsui rather than going into the market and doing a placement in the market is because we knew with Mitsui, they understand the value of the company. So, it is easier to talk to them about why they should be paying a premium to the market, compared to going to the market and just do the placement to institution. Nobody will ever give you a premium. They only want to take discount to your placement," Shahril was quoted as saying in one of PAC's proceedings.
"So, at that time, the share was trading at RM5, we traded it at RM6. As soon as the news was announced, the share then re-rated because the market has hold then — perceived that two bigger shareholders knew that value was RM6. The price has actually re-rated all the way back up to almost RM5.80. Meaning basically, that even for our remaining shares, we actually benefited from that uplift in value as well for IHH," Shahril added.
At 4.27pm, shares of IHH were 6 sen or 1.05% lower at RM5.63, bringing it a market capitalisation of RM49.92 billion.