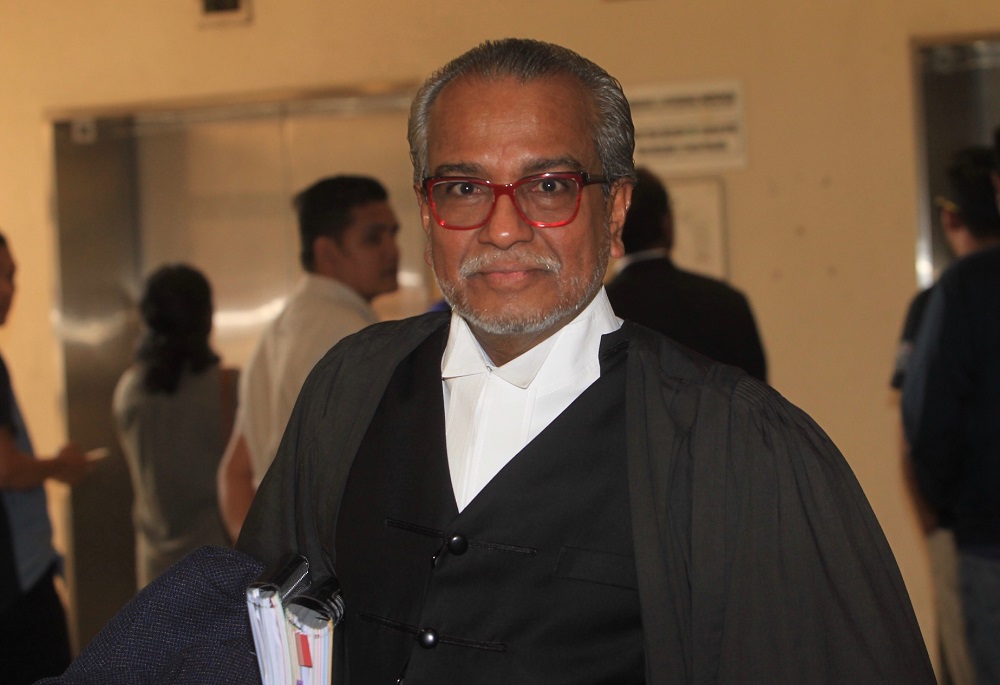 KUALA LUMPUR (Oct 23): Datuk Seri Najib Abdul Razak's lawyer claimed today that the ex-premier did not file a police report in 2015, when he found out RM42 million from SRC International Sdn Bhd was deposited into his account, because he wanted to avoid being accused of interfering with ongoing investigations.
This was also why Najib did not issue any statement to the public when he found out about the issue, counsel Tan Sri Muhammad Shafee Abdullah told a press conference after submitting in court at the close of the prosecution case in the SRC trial.
Shafee recalled an episode when politician Datuk Seri Anwar Ibrahim was charged in court for interfering with an investigation — after he filed a police report in relation to the matter being investigated.
"He does not want to fall into (the same) trap," said the lawyer. "He came to know almost about the same time [as the public], by which time investigations have already [been] undertaken. So why lodge a police report? A police report is to initiate an investigation," he added.
The defence had also raised the affidavit filed by Najib during his October 2015 civil suit against fellow politician Tun Ling Liong Sik, where the ex-premier admitted that he knew about the RM42 million transactions.
"In 2015 then, Najib said he does not deny the transactions but he didn't know about it [at the time they happened]," said defence counsel Harvinderjit Singh.
"The position was that he did not make a statement to the public because he did not want to affect the investigations that were being undertaken," he said, referring to the probe carried out by the special task force comprising the Malaysian Anti-Corruption Commission, Attorney-General's Chambers, Bank Negara Malaysia (BNM) and police.
At the press conference, Shafee also highlighted that the defence has pinpointed 42 instances when Najib could not have the knowledge that the money he accepted as 'donation' was in fact SRC's money.
"He was led into thinking that it was all donation money, and we have shown that over RM700 million came in as donation money," he said, and questioned why Najib needed to trouble himself to allow authorities such as BNM to be informed to receive unlawful proceeds.
"If you want to do dirty dealings, RM42 million you can take it in cash… If it is converted in, say, Singapore dollar, you can literally put it in one bag. Why do you want to put it in an account and expose yourself?" he added.
The RM42 million allegedly came as gratification in 2014-2015 for Najib's hand in allowing SRC to receive RM4 billion worth of loans in 2011-2012.
"The prosecution said Najib had been planning this since 2011. That RM42 million is less than 1% … Why that amount? Why accept [a] bribe three years later?" Shafee asked.