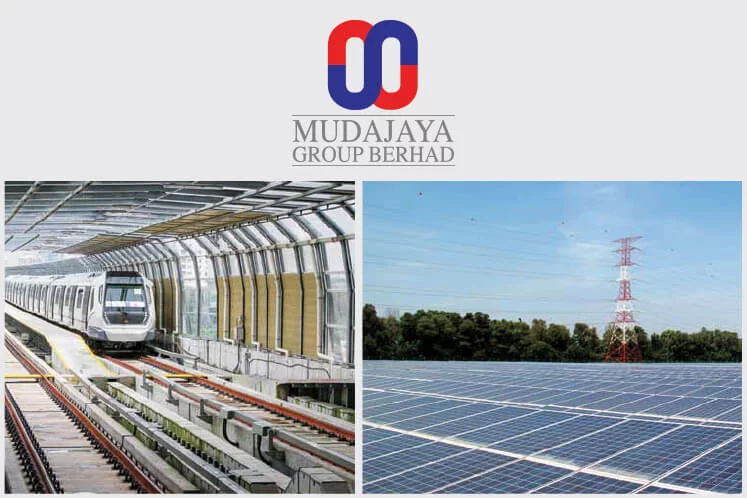 KUALA LUMPUR (Oct 30): Mudajaya Corp Bhd has been granted a Worldwide Mareva Injunction up to the value of RM49.31 million as well as Ancillary Orders prohibiting its former employee and three other individuals from any dissipation of assets.
This order is also to prohibit any third party from knowingly assisting or permitting a breach of the order until the disposal of the full trial, Mudajaya Group Bhd said in a filing with Bursa Malaysia today, adding that the case involving its unit will now proceed to full trial.
The court has fixed case management on Nov 21.
Together with his wife Tan Kah Luan, its former employee Michael Chua Khain Keng was charged under Section 403 of the Penal Code for Dishonest Misappropriation of Property.
In March, he was charged with misappropriation of funds amounting to RM800,000 from a power plant project, and two months later, slapped with three extra charges involving RM10.04 million.
Mudajaya was the subcontractor for the civil and structural works under the contract worth RM720 million that was awarded in June 2011.
It was reported that the misappropriation of funds was said to be conducted through "multi-layered transactions" over a period of time, deposited into a bank account jointly owned by Chua and his spouse, as well as an individual bank account belonging to his biological brother.
Mudajaya previously said it was puzzled at how Chua was charged for misappropriating only RM800,000, which is just over 1% of the stolen sum. The group was of the view then that the light charge seemed to be encouraging, instead of penalising, white collar crimes in Malaysia.
Previously, Mudajaya's unit had also taken a civil suit against its former employee Michael Chua, for the alleged theft of RM72 million.
Earlier this morning, Mudajaya's shares rose to a six-month peak of 35 sen, ahead of a possible corporate exercise. The counter closed at 34 sen, 13 sen or 61.9% higher as volume ballooned to a whopping 77.16 million shares, exceeding its 200-day average of 455,154 shares.
"Investors are possibly waiting on an announcement that might be released [to the stock exchange] this week," a Mudajaya spokesperson who declined to be named told theedgemarkets.com when contacted.