Nippon Paint Malaysia Group recently launched its Trend Beyond Colours 2020/21 (TBC 2020/21) series of colours and trends forecast derived by colour experts to curate colour inspirations for the Asian region.
TBC 2020/21 consists of 32 shades across four core themes — Raw Beauty, Precious Tale, Gentle Whisper and Pop Life — ranging from vibrant and bold hues to delicate and pastel shades.
According to the coatings expert, each theme represents a specific persona and style inspired by the technological, economic, political, social and environmental influences that shape them, observing the balance between global trends and a touch of localism and regionalism in Asia.
"Indeed colours play a very important role in our lives… Trend Beyond Colours is an extension of Nippon Paint's inspirational vision to continuously encompass colour innovation through research and development whilst taking into consideration the most sought-after colour palettes by consumers across the Asian market.
"Through TBC 2020/21, we hope to inspire design professionals to push their creative boundaries and rethink possibilities, while embracing the trending colours for the years to come," said Nippon Paint Malaysia Group general manager Gladys Goh.
Here are the themes of TBC 2020/21 and their signature or core colours.
Pop Life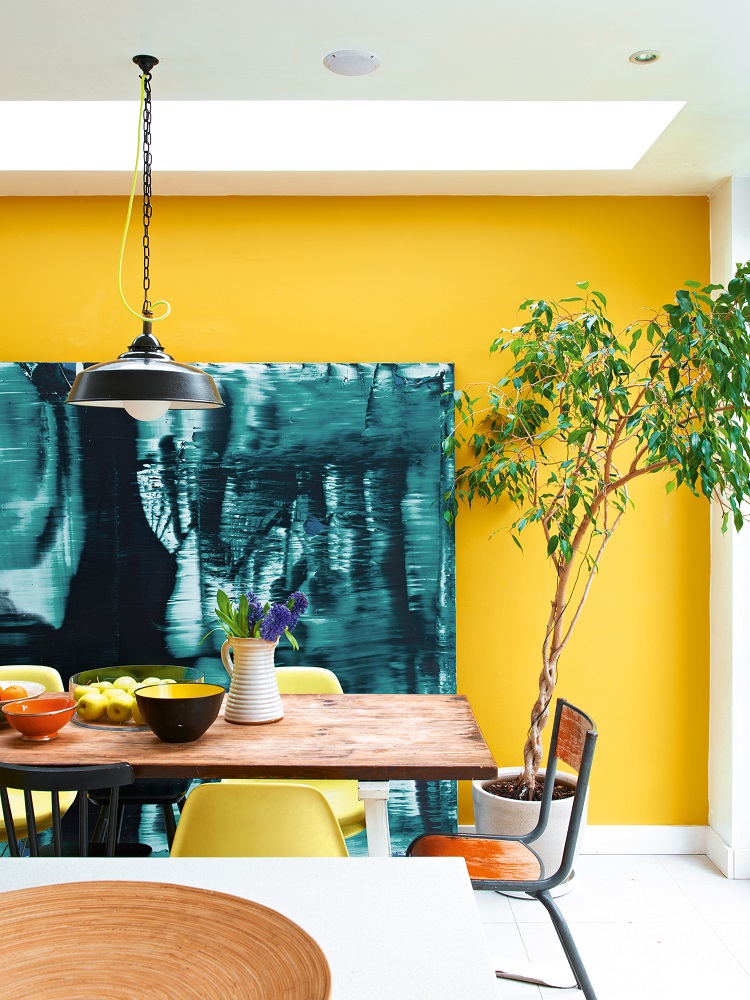 A colourful and cheerful theme, Pop Life is inspired by elements of pop culture including internet graphics from the 90s, cartoons and animations.
Formed with a striking colour palette with the likes of citrus punch bright to saturated tones, this bold theme aims to portray the iconography of childlike fascination with the use of solid colours such as bright yellow, orange and pink, paired with contrasting solids such as cream and black for a contemporary finish.
The vivid Golden Charmer serves as the core colour from this vibrant theme. This warm-toned hue injects a sense of joy and contentment into any space, especially when complemented with neutral or beige tones for a stark contrast.
For a modern and chic space, the bright tones can be paired together with textured paint for a unique and refreshed look.
Raw Beauty
A nature-inspired theme symbolising sustainability in an urban setting, colours in Raw Beauty features shades that lie between the boundaries of neutrals and tints.
The core colour is Aztec, a warm and calm shade of rustic orange inspired by elements of nature and the great outdoors. Aztec showcases a fresh perspective on how nature impacts a living space, bringing a sense of calm and belonging with the use of neutral-toned hues in the home.
Besides that, the theme also offers tonal shades of green, muted browns, warm oranges and beige.
Precious Tale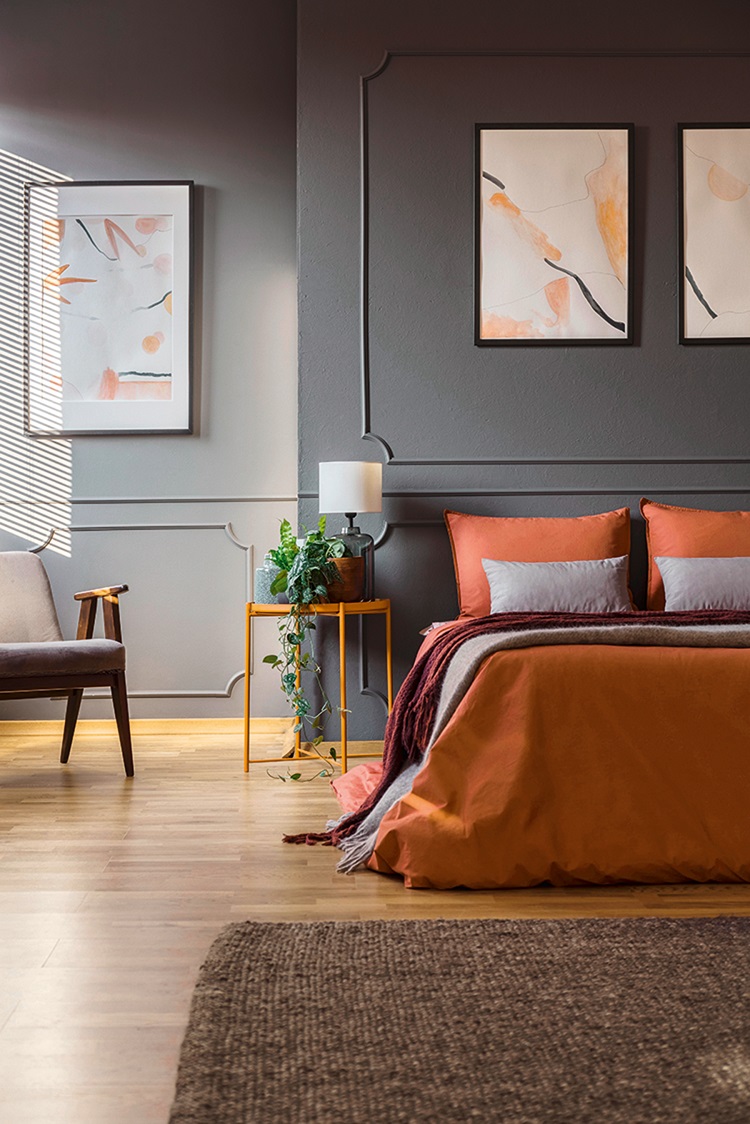 Modern luxury, elegance and ornamentation — these are some of the main inspirations behind this theme. Comprising contemporary shades such as dark grey, dark turquoise and burnt orange, colours under this theme are suited for metallic and textured surfaces to create a classic and extravagant look.
This theme aims to create a warm yet indulgent atmosphere in a room.
An inviting yet calming shade of teal, Turkish Tile serves as the core colour. This rich shade is often known as the colour of positivity – bringing peace to a home, as well as good fortune. When paired together with other warm colours within a similar colour spectrum, such as orange and red, the combination of colours creates an elegant and rustic look and feel.
Gentle Whisper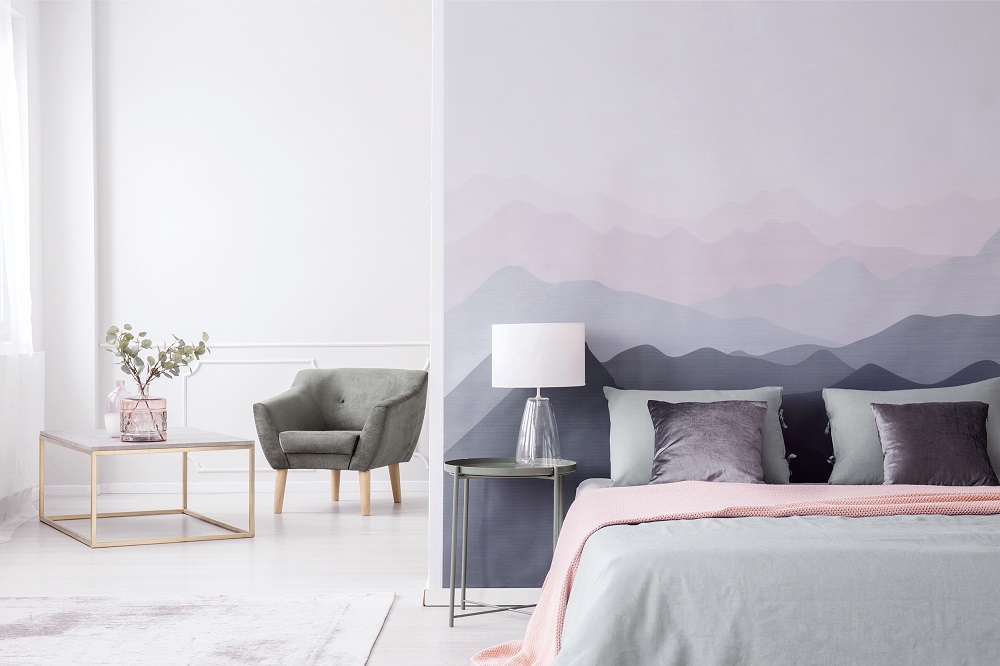 Inspired by the cool tones of the ocean waves, Gentle Whisper combines the fluidity of lighter pastel shades with contrasting tones such as navy and slate grey to provide a calming and uplifting vibe in spaces from the bedroom to the kitchen.
The darker shades of colours in this theme will provide a cool monochromatic look when paired together with the correct hues.
The calming shade of chalky pink – Plymouth Notch – is the core colour. This neutral yet delicate shade offers a fresh breath of colour amongst the other monochromatic hues within the same palette (slate blue, dark grey and deep shades of purple), giving the space a polished and luxurious feel.
This story first appeared in the EdgeProp.my pullout on Nov 8, 2019. You can access back issues here.