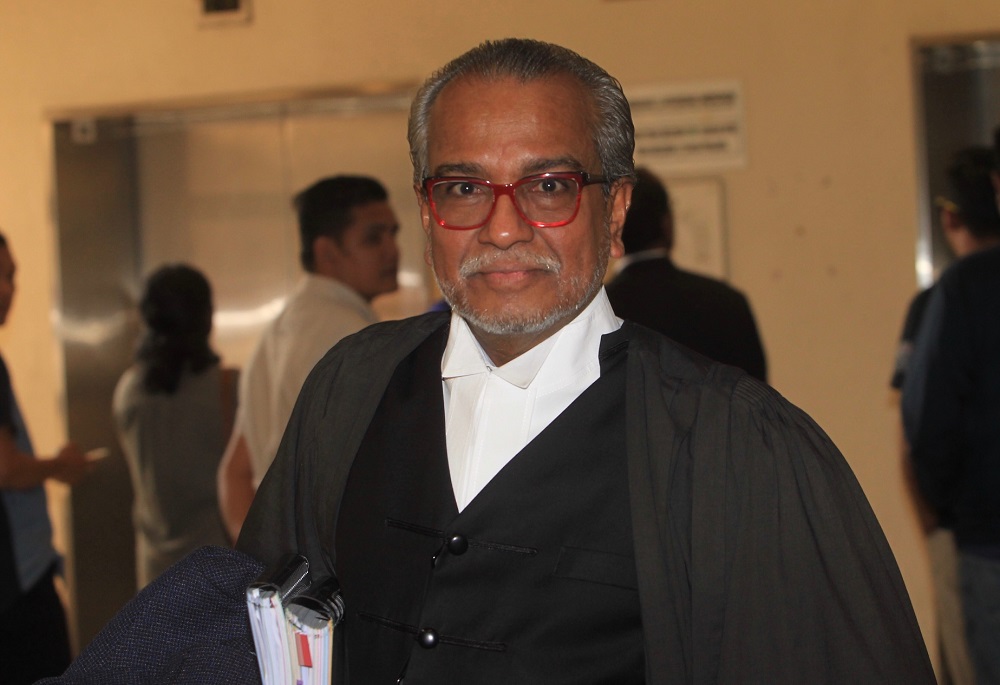 KUALA LUMPUR (Nov 11): Datuk Seri Najib Abdul Razak's legal team plans to file contempt charges against a politician, journalist and newspaper in relation to comments made on the former premier's SRC International Sdn Bhd trial.
"Remember I said I cannot say their names in open court because I want to take them by surprise? But trust me they are big names," Tan Sri Muhammad Shafee Abdullah told reporters after Najib's SRC trial today where he was ordered to submit his defence against all seven charges by Justice Mohd Nazlan Ghazali.
Shafee added that he was filing the contempt charges in response to "serious contemptuous remarks" that he was made aware of over the weekend, but did not go into further detail.
He said he is asking the court to issue a show cause letter to the parties subject to the contempt charges.
"Once we and the court have received [a response] to the show cause letter, we will study it. If we find [the response to] the show cause letter gives good explanation [for the alleged contemptuous remarks], we may not proceed. But if we are not happy we will go for ex parte committal for contempt," he explained.
The Edge is reporting the proceedings of the SRC trial live.
Users of The Edge Markets app may tap here to access the live report.