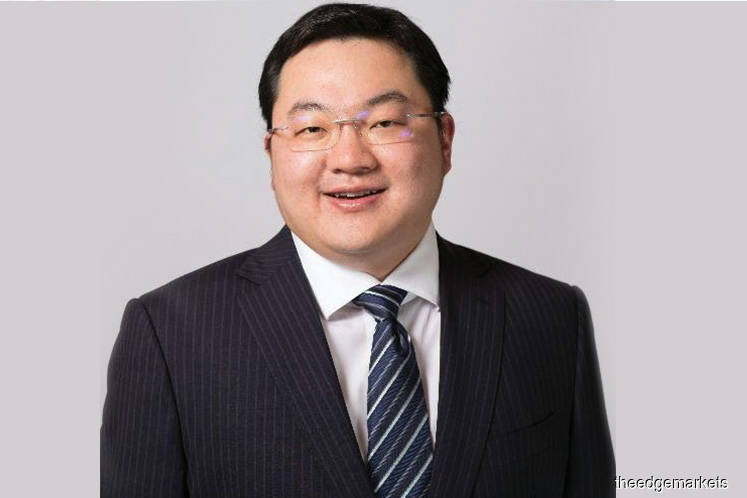 KUALA LUMPUR (Nov 14): Amid reports that he has undergone plastic surgery to change his appearance, fugitive Malaysian businessman Low Taek Jho, or Jho Low, has been sighted in Ahmedabat, India, earlier this month, according to Asia Times.
The Hong Kong-based English language news publication, citing law enforcement officials, reported that Indian police had monitored his movements while he was there on a three-day visit, but did not apprehend him.
This was despite the red notice issued by Interpol against Low in June 2018, after Malaysia and Singapore issued warrants for his arrest.
Low, described by US investigators as a key figure in the multi-billion dollar 1Malaysia Development Bhd (1MDB) financial scandal, subsequently departed Ahmedabad's on a Gulfstream G200 private jet bound for Al Maktoum International Airport in Dubai, United Arab Emirates, said Asia Times.
But the jet's charter airline, Thailand-based MJets, when contacted by the news outlet, denied that Low was a passenger on the flight and that suggestions to the contrary are "untrue, unfounded and unsubstantiated".
Low has passports from St Kitts and Nevis, and Cyprus, but St Kitts and Nevis reportedly revoked his citizenship following the 1MDB scandal expose. Earlier this month, the Cypriot government announced it would similarly revoke Low's citizenship, which was acquried following a citizenship-for-investment scheme Low paid for in 2015.
Asia Times also noted that Low's stopover in India came amid an escalation of tension between India and Malaysia, with reports of India threatening to boycott Malaysia's palm oil after the latter's criticism of its termination of Kashmir's autonomy, following Malaysia's refusal to deport Islamic televangelist Zakir Naik, who is wanted in India for radicalization and money laundering.