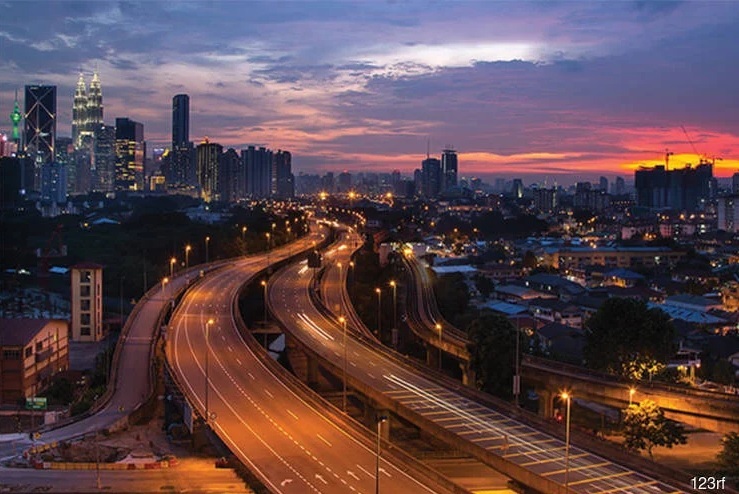 KUALA LUMPUR (Nov 15): Malaysia's economic growth, as measured by gross domestic product, moderated to 4.4% in the third quarter of 2019 (3Q19) from a year earlier, after 2Q19's 4.9% on-year expansion.
In a statement today, Bank Negara Malaysia (BNM) said this was primarily due to lower growth in the nation's key sectors and decline in mining and construction activities. Most domestic demand components and net exports also registered slower growth. On a quarter-on-quarter seasonally-adjusted basis, the economy grew 0.9%, the central bank said.
For 3Q19, BNM said the country's headline inflation averaged higher, mainly reflecting the lapse in the impact from the goods and services tax (GST) zerorisation between June and August 2018. Core inflation, excluding the impact of consumption tax policy changes, was steady at 1.5%, it said.
"The Malaysian economy registered an average growth of 4.6% in the first three quarters of 2019. Overall, growth is expected to be within projections in 2019 and the pace sustained going into 2020. This is underpinned mainly by private sector activity, particularly household spending, which is supported by continued expansion in employment and income.
"Headline inflation in 2020 is projected to average higher than in 2019 but remain modest. This reflects the lapse in the impact of consumption tax policy changes, the lifting of the fuel price ceilings amid the relatively subdued outlook on global oil prices and policy measures in place to contain food prices. Underlying inflation is expected to remain stable, supported by continued expansion in economic activity and in the absence of strong demand pressures," BNM said.