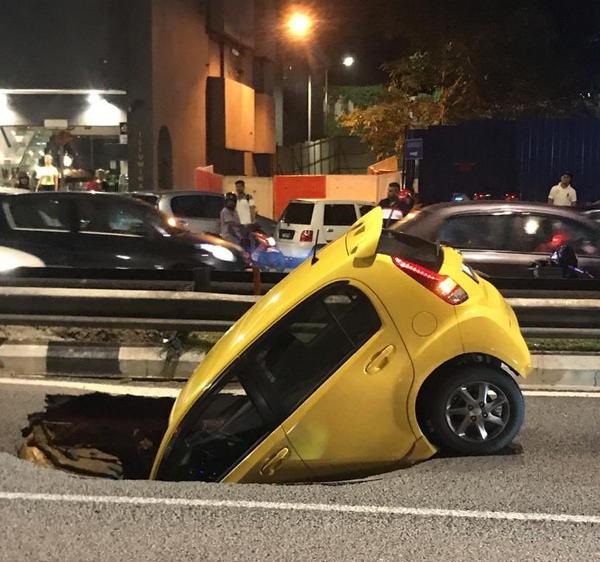 PETALING JAYA: The National Water Services Commission (SPAN) has ordered Air Selangor to investigate the recent three sinkhole incidents in Kuala Lumpur and to monitor other areas at high risk of sinkholes occurring, the Star reported today.
"This is to avoid the same incident from occurring again, especially during the rainy season which is expected to last until February next year," its news website quoted a statement from SPAN on Wednesday (Nov 27).
According to the Star, the statement said early investigations by Air Selangor showed that the incidents could be due to soil movement caused by erosion from rain water or vibrations from construction sites or heavy vehicles.
The statement also said the pipes in front of Jalan Pinang and Jalan Dewan Bahasa dan Pustaka were old 300mm asbestos cement pipes which cannot withstand high water pressure.
As an immediate action, a pressure logger has been installed to analyse the water pressure and stabilise the water supply.
As for the incident in Jalan Maharajalela, Air Selangor will be redistributing the water pressure until it reaches optimal pressure.
This is done by installing an endcap on the pipe at the side of the road and carrying out tapping relocation for 10 premises receiving water from the affected pipeline.
There have been three sinkholes so far: on Jalan Maharajalela, Jalan Pinang and Jalan Dewan Bahasa Pustaka over three consecutive days.
All the sinkholes were located in the city centre and were caused by bursts in pipes that were operated by Air Selangor.