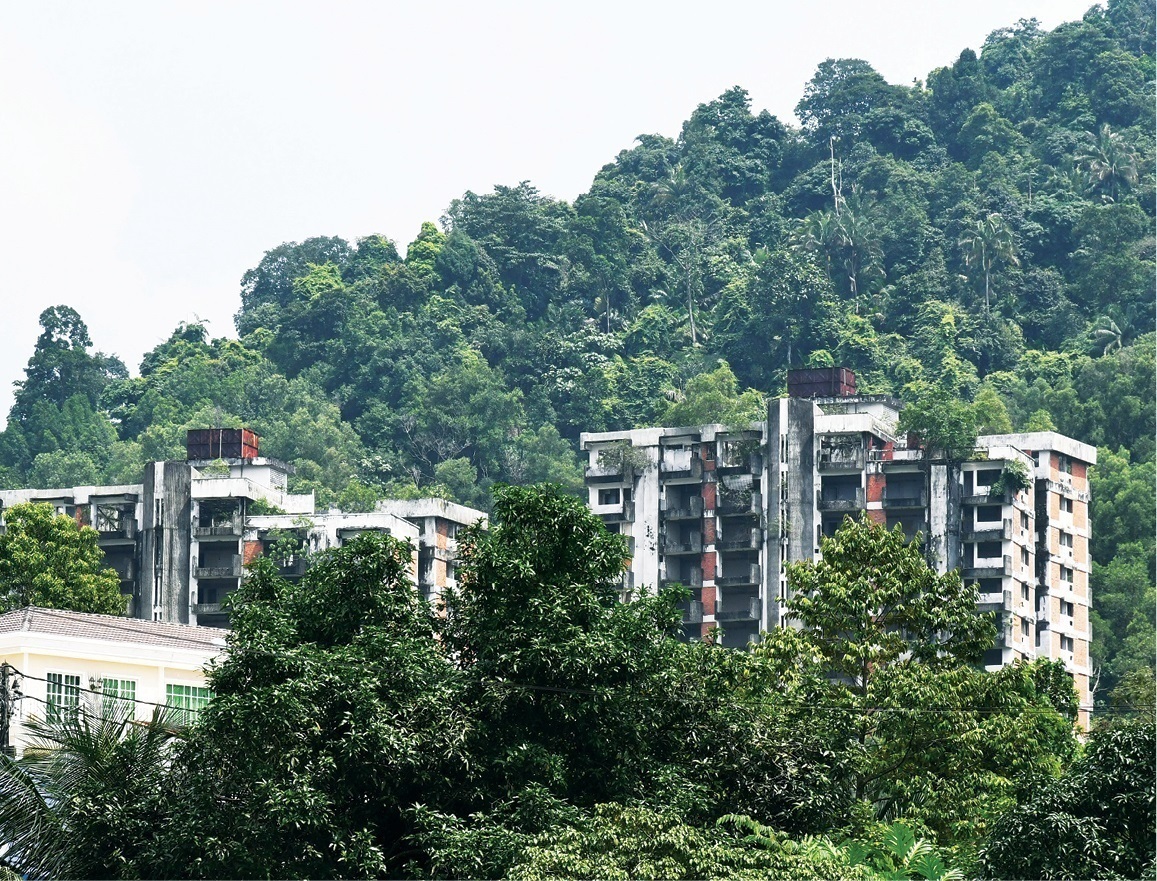 KUALA LUMPUR (Nov 28): The Ampang Jaya Municipal Council (MPAJ) is still waiting for directions from the Housing and Local Government Ministry (KPKT) over the redevelopment plans for Highland Towers in Ulu Klang, The Star reported today.
MPAJ president Datuk Abdul Hamid Hussain told the daily after the full board meeting that "there were many issues that need to be addressed before the redevelopment could take place".
"KPKT is in the midst of resolving the land ownership problem. When that is resolved, there will be discussions on which party will bear the cost of the redevelopment.
"It may look easy but there are many implications including legal ones, so we need to tread carefully," he added.
It was reported by the daily back in June that the demolition of the two abandoned towers has been delayed owing to legal issues.
Abdul Hamid said back then that the Highland Towers Redevelopment Committee was still negotiating on compensation issues "with several owners of the remaining units".
"These legal issues need to be resolved before demolition works can be carried out.
"The committee is looking at avenues to settle it," he said.
"There could be legal implications if the demolition is carried out without consent from all the owners," Abdul Hamid explained.
He also added that a new date for the demolition cannot be decided on "until these issues were resolved".
Last year, the Malay Mail reported that residents living in the vicinity of Highland Towers continue to ask for the surviving two blocks to be torn down.
"Everyone in the neighbourhood wants to see these eyesores demolished but it's a complicated matter. Since the police shootout two years ago, things are quieter but the buildings are still being used by criminals, said Taman Sri Ukay Hill View Residents Association president Datuk Siti Hendon Chik.
The Highland Towers site has been abandoned for 27 years after a deadly landslide on Dec 11, 1993 led to the collapse of one of the three towers, killing 48 residents.
It has been reported that there are plans to redevelop the strategically-located land in Ulu Klang into a recreational park with 50 bungalows.