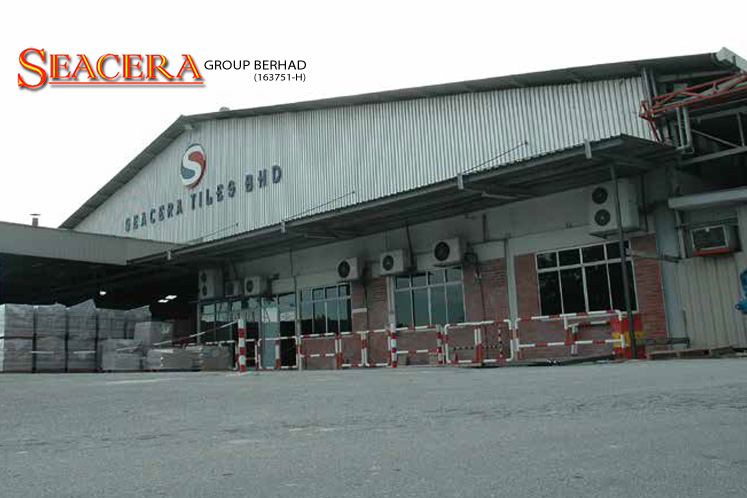 KUALA LUMPUR (Dec 4): Seacera Group Bhd (SGB) has been served with a legal claim demanding that it auctions land in Perak to pay off an RM31.25 million debt owed by an associate company.
In a bourse filing, SGB said that its wholly-owned subsidiary Seacera Porcelain Sdn Bhd (SPSB) was served with a legal claim dated Nov 20, 2019, by Small Medium Enterprise Bank Malaysia (SME Bank) for a dispute over RM31.25 million owed through a credit facility granted to associate company SPAZ Sdn Bhd.
The bank has asked for the land held under PN 380412, Lot 313647, Mukim Asam Kumbang, Daerah Larut & Matang, Negeri Perak be sold by public auction to settle the sum of RM31.25 million as at 7 Nov 2019 owing under the Commodity Murabahah Revolving Financing-I facility granted by the bank to SPAZ, with late payment charges (Ta'widh) of 1% per annum, the group said.
The Taiping High Court will set the date and reserve price for the auction.
SGB said the court case does not have an operational impact, but noted that the financial impact is dependent on the final sale value of the land, compared to its book value. "The Company is currently seeking professional legal advice and will make further announcement on any material development on this matter."
Case management has been set at the Taiping High Court on Dec 30.
According to SGB's annual report for the financial year ended June 30, 2019 (FY19), the company has three plots of land in Perak, all of which are leasehold and for a factory. In addition, all three pieces were acquired on June 10, 2015.
The largest piece measures 783,324 sq ft and has a net book value (NBV) of RM11.75 million. The other two pieces are of 569,841 sq ft in size (NBV RM8.55 million) and 114,614 sq ft (NBV RM1.72 million) respectively.
Shares in Seacera closed unchanged at 34 sen, giving it a market capitalisation of RM163.41 million. The counter saw 15.87 million shares traded.