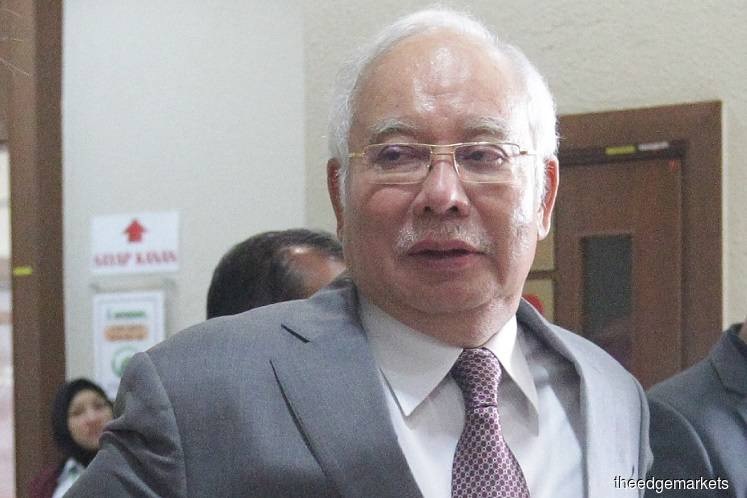 KUALA LUMPUR (Dec 9): Former premier Datuk Seri Najib Abdul Razak said he was shocked to learn that fugitive financier Low Taek Jho — better known as Jho Low — was dealing with AmBank on the management of his personal accounts.
"I cannot explain this. I am utterly shocked that the bank deals with Jho Low although the power was only given to [former SRC International Sdn Bhd managing director] Nik Faisal Ariff Kamil. I have never allowed Jho Low to deal with the bank over my banking accounts and I was not informed [about] this," said Najib.
He said Jho Low chose not to inform him about this arrangement.
"Jho Low chose not to inform me [about] his involvement in dealing with my accounts. This is evident from this trial and the discovery of documents that he had been actively hiding the fact from me," the former premier said.
He also denied giving directives to Jho Low resulting in Nik Faisal signing several letters to the bank to perform transactions.
"I did not give such instructions and was only made aware through the testimonies in court and hence, I am shocked," the former premier said.
He reiterated that he found Nik Faisal had overstepped his bounds when appointed by the former premier to help manage his accounts.
Both Nik Faisal and Jho Low are still at large and outside the country.
Najib is facing three counts of criminal breach of trust, one charge of abusing his power as Prime Minister, and three counts of money laundering over SRC funds amounting to RM42 million.
If found guilty, he is liable to a 20-year jail term and a fine of RM5 million or five times the amount of money laundered, whichever is higher.
The Edge is reporting the proceedings of the SRC trial live.
Users of The Edge Markets app may tap here to access the live report.