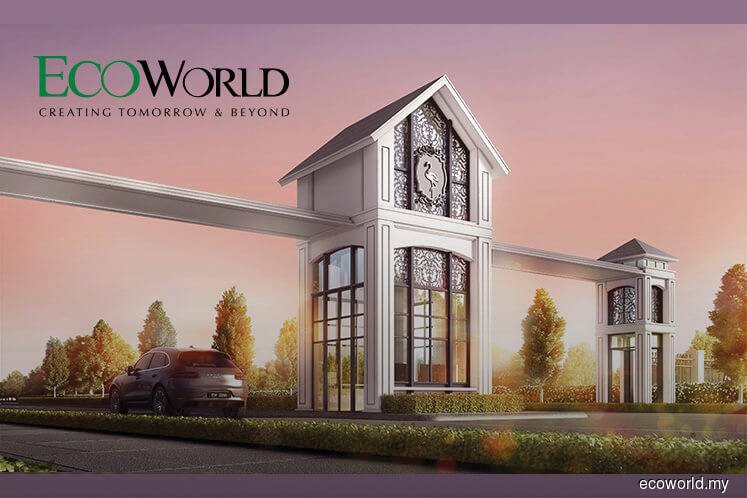 KUALA LUMPUR (Dec 16): River Retreat Sdn Bhd (RRSB), a company indirectly owned by Khazanah Nasional Bhd and Tan Sri Lim Kang Hoo's Iskandar Waterfront Holdings Sdn Bhd, is selling a piece of land in Iskandar Puteri, Johor, to Eco World Development Group Bhd (EcoWorld) for RM304.92 million.
In a filing by EcoWorld, it said its subsidiary Melia Spring Sdn Bhd has inked a conditional sale and purchase agreement with RRSB, which is 80%-owned by Iskandar Investment Bhd and 20% owned by Iskandar Coast Sdn Bhd, a unit of Iskandar Waterfront.
Khazanah owns a controlling 60% stake in Iskandar Investment. The remainder 40% stake in Iskandar Investment is split equally between the Employees Provident Fund and Kumpulan Prasarana Rakyat Johor Bhd, a property development company wholly owned by the state government of Johor.
EcoWorld said it has to pay a RM20 million nomination fee to Permodalan Darul Ta'zim Sdn Bhd (PDT), the investment arm of the Johor state government, for the latter's agreement to nominate Melia Spring to purchase the land, an acquisition that EcoWorld said will be financed by internal funds.
Besides that, EcoWorld also has to pay PDT 20% of Melia Spring's profit after tax from each phase of the proposed development.
The property developer said the land is located next to its Eco Botanic township, the group's first township in Iskandar Malaysia. It intends to develop the land into a mixed residential and commercial township targeted at first-time homebuyers and the M40.
The project is worth an estimated RM1.67 billion in gross development value (GDV), with a large component of it to comprise affordable products, in line with its plans to introduce a new range of homes priced between RM300,000 and RM450,000.
"The proposed land acquisition comes at an opportune time for EcoWorld to replenish its land bank in Iskandar Malaysia.
"Since 2014, the group has not acquired any new landbank down south — instead it has focused on developing its existing four townships and three business parks there which have all performed tremendously well," it said.
The company said the acquisition also comes with attractive payment terms, pointing out that 98% of the base price is payable over a seven-year period, starting a year after the launch date, to match the expected development tenure.
"This will minimise the initial cash outlay required from EcoWorld. The relatively low interest rate offered by the vendor will further help to reduce holding costs.
"Given the low upfront cash commitment, continued development progress achieved in Iskandar Malaysia, sizeable market catchment and strong demand created by Eco Botanic in the immediate locality, the development prospects of the new land are excellent," EcoWorld said.
The trading of EcoWorld's shares was halted for an hour from 9am to make way for this announcement. As at 3.38pm, they are trading half a sen higher at 74.5 sen apiece, giving the group a market capitalisation of RM2.22 billion.