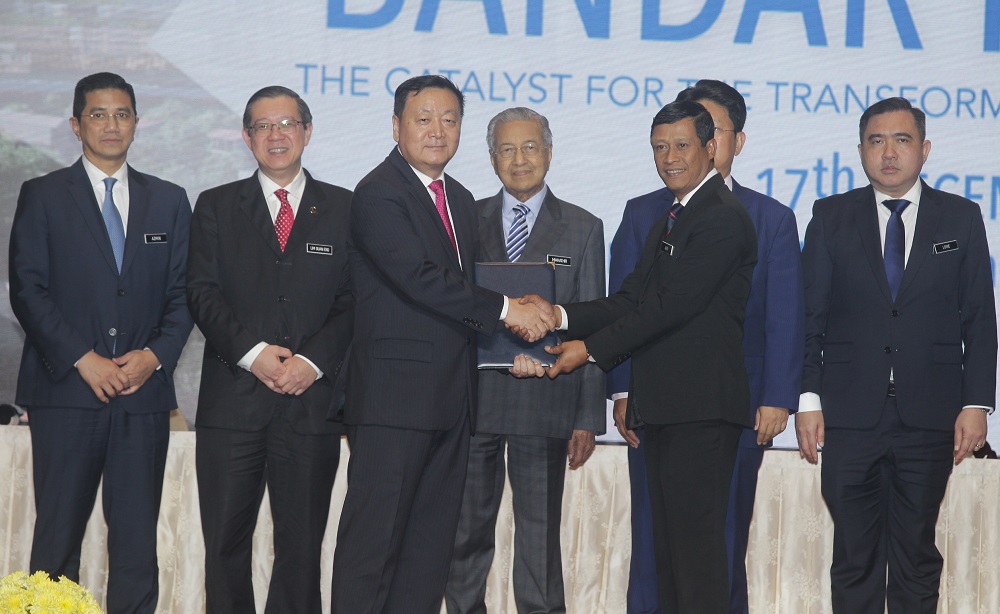 PUTRAJAYA (Dec 17): TRX City Sdn Bhd, a wholly owned subsidiary of the Ministry of Finance Inc has signed an agreement with IWH CREC Sdn Bhd (IWH-CREC) to develop the reinstated Bandar Malaysia mega project.
Read also
PM: Construction of Bandar Malaysia to commence 'very soon'
The latter is a consortium comprising Iskandar Waterfront Holdings Sdn Bhd (IWH) and China Railway Engineering Corp (M) Sdn Bhd (CREC).
In a press statement released at the signing ceremony today, it was announced that lWH-CREC is acquiring a 60% equity stake in Bandar Malaysia Sdn Bhd, the project's master developer, from its parent company TRX City.
The payment by lWH-CREC for the 60% stake at RM7.41 billion was "anchored on Bandar Malaysia's land valued at RM12.35 billion". The project has an estimated gross development value of RM140 billion.
Here are the new terms of the deal signed today:
● The staggered payment terms have been shortened to three years from the original seven years.
● IWH-CREC will pay an additional RM500 million in advance payment in addition to the RM741 million deposit
● Increased park and recreational area to 85 acres from 48.6 acres.
● The amount of affordable housing units to be doubled to 10,000.
● Dividend from land sales revised to 50:50 instead of in accordance to shareholding of 60:40 for IWH-CREC and TRX City (government).
In his speech at the event today, Finance Minister Lim Guan Eng said the revival of Bandar Malaysia will contribute substantially to the Malaysian economy, generating thousands of jobs in the construction, knowledge, entrepreneurial and technology sectors.
"Once completed, Bandar Malaysia will attract major MNCs to relocate their operations here," he added, citing Alibaba and Huawei as examples of companies that have shown interest.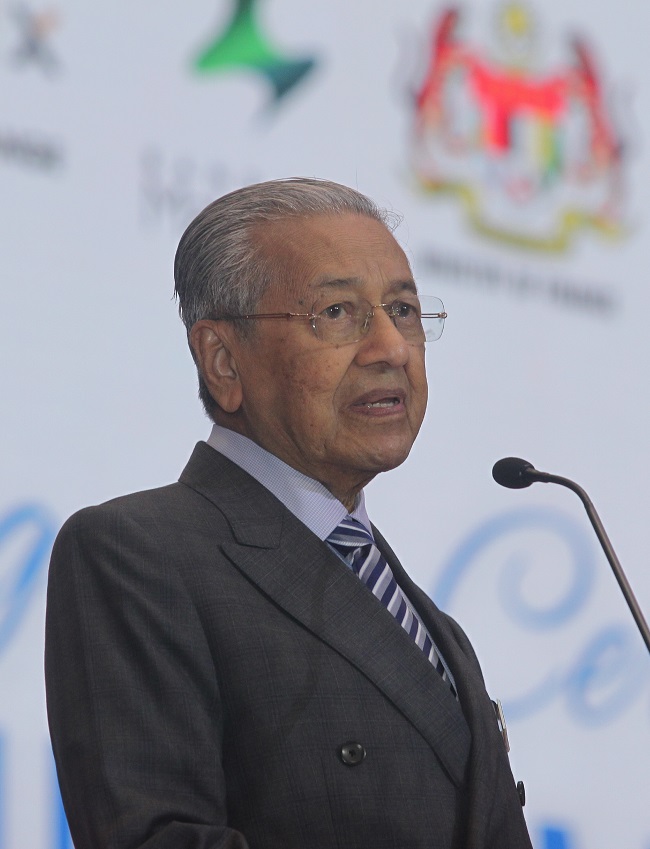 Prime Minister Tun Dr Mahathir Mohamad in his keynote address said the revived Bandar Malaysia project provides premium economic value to the country, is people-centric and inclusive in line with the Shared Prosperity Vision 2030.
"Bandar Malaysia will stimulate demand for Malaysian-produced construction materials, technology and homegrown talents.
"It will also shape KL's direction for the next few decades as a liveable and sustainable development. The integrated transportation hub will change how people travel. The commercial centre will provide a continuous boost for trade and innovation," said Dr Mahathir.
Meanwhile, China Railway Group Limited president Chen Yun in his speech said Bandar Malaysia is expected to attract more than RM100 billion worth of investments, significantly improving the overall economy and productivity of Malaysia.
The 486-acre Bandar Malaysia is the largest piece of development land in the heart of Kuala Lumpur. It is located at the site of the former Royal Malaysian Air Force base on Jalan Sg Besi.
The signing ceremony was witnessed by Dr Mahathir, Lim, Ambassador Extraordinary and Plenipotentiary of the People's Republic of China to Malaysia His Excellency Bai Tian and Chen.
Also in attendance were Economic Affairs Minister Datuk Seri Mohamed Azmin Ali, Transport Minister Anthony Loke Siew Fook, Housing and Local Government Deputy Minister Raja Kamarul Bahrin Shah Raja Ahmad Baharuddin Shah, Treasury Secretary General Tan Sri Ahmad Badri Mohd Zahir, lWH executive vice chairman Tan Sri Lim Kang Hoo and TRX City CEO Datuk Azmar Talib.