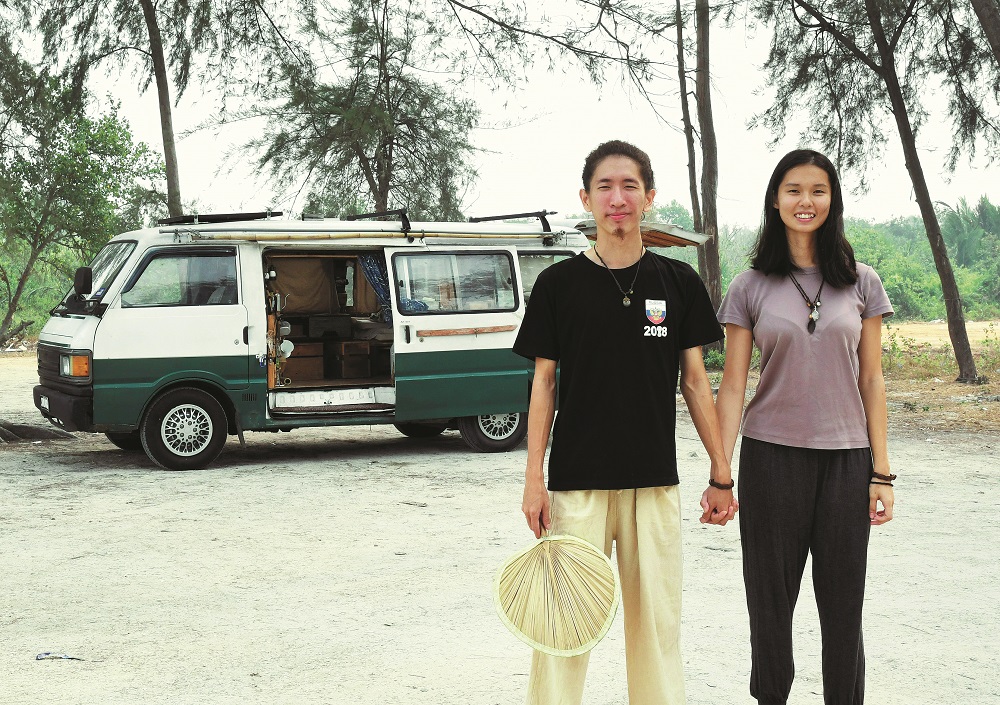 For over a year, 28-year-old Johorean Alan Ooi has given up his regular job as a photographer to live in a van. While the van lifestyle, where a vehicle is converted into a home allowing for constant road trips, is rapidly gaining interest overseas, the trend has not picked up in Malaysia, probably due to its hot and humid climate.
"I have always been obsessed with backpacking but I grew tired of flying. One day I saw YouTube videos of people living the van life, so I decided to follow suit," Ooi tells EdgeProp.my at a cafe close to a beach where he and his van will be spending some time.
He sold his Myvi and bought a 30-year-old second-hand Ford Econovan 2.2L van with RM14,000 in February 2018, then spent a month to turn it into a campervan for less than RM3,000. The van is equipped with a solar board on the roof, water boxes, fans, light tubes, a coffee machine, a bed and some storage compartments. Outfitted with a beautiful warm woody colour interior, Ooi named the van HeLiu, which means "why stay" in Chinese.
He has been living the van life since April 2018.
Recycle and DIY
Ooi, who has always been good with his hands, chose to modify the van by himself. "I've never done a project like this before. I learnt from the internet most of the techniques including making wood work, connecting electric cables and setting up the solar system," he says.
He tried to mainly use recycled materials to build the interiors such as recycled wooden boards and tree branches. A bamboo pole is now his curtain rod. "I love giving old things new life," he says. Repairing and reusing old things instead of consuming new materials to make new things, is his way of exercising sustainability.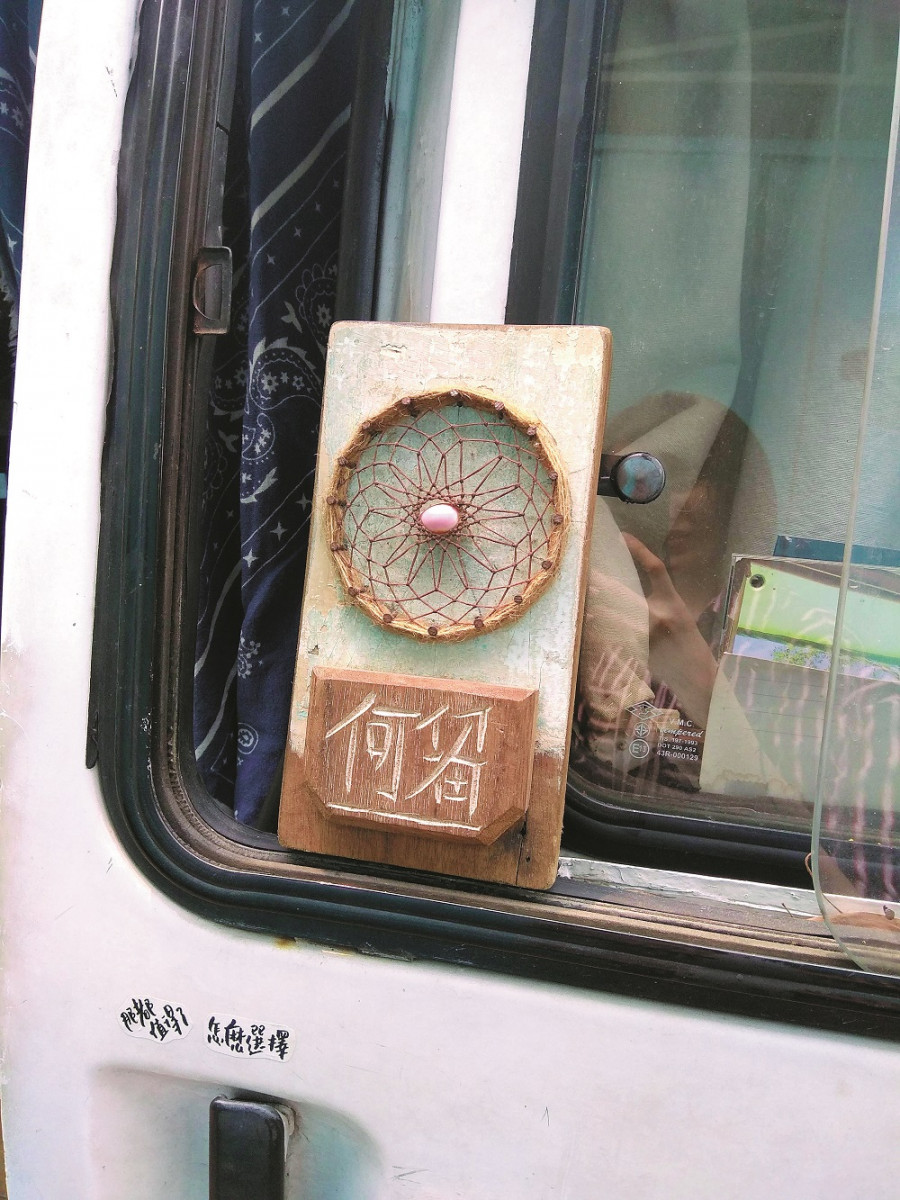 Crafting his abode by hand also reflects his philosophy in life. "To build things, you need to spend time. I realise that people work hard so that they can buy things built by others, to save time. But people need to ask whether that is necessary. It becomes a vicious cycle when you start to sacrifice your life to buy more and more things, thinking that they will lead to a better life," he says.
Travelling with "HeLiu"
Ooi's girlfriend Beryl Teo has joined him, and they have been living together in his van since March this year. Ooi and Teo craft leather goods and sell them in bazaars and through websites to earn a living. Ooi also occasionally conducts leather workshops and undertakes photography jobs while 24-year-old Teo takes on freelance interior designing works.
To Ooi, the van life enables him to follow his own pace, giving him plenty of time for self-reflection. "It frees me from a hectic city life, and I get to know a lot of interesting people along the journey," he enthuses.
"Moreover, I am getting plenty of unexpected interest due to the lifestyle, and publicity, which I kind of enjoy," he quips.
"Space is limited, it requires a lot of communication and adapting but things seem to be going well," Ooi says.
"To me, a home doesn't necessarily mean a house. It means living a life that you really want," he muses.
Minimalist life
Excluding exceptional expenses like maintenance and repairs for the van, Ooi and Teo manage to survive on about RM500 to RM800 a month. "We spend around RM50 to RM80 per week to buy groceries as we cook our own meals, and about RM100 for fuel," Ooi says. The two often stop at a spot for a few days before travelling to their next destination, limiting the driving time to spend more time enjoying a place or nature.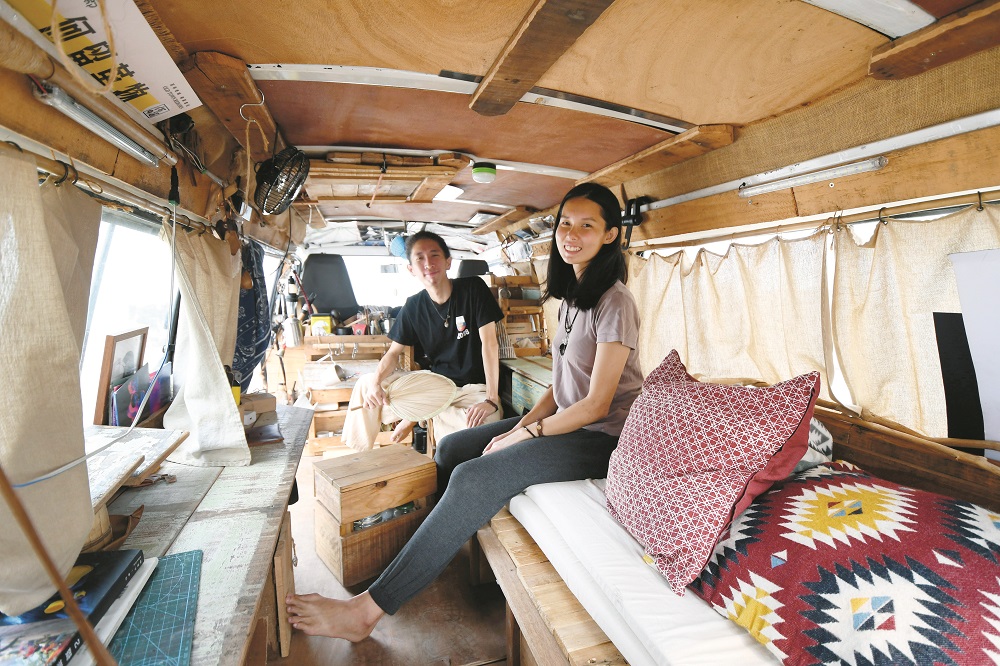 No doubt, such an alternative lifestyle poses many challenges. There are various things to worry about such as the weather, electricity, water, food, hygiene and personal safety especially when the van naturally attracts curious passers-by.
"I used to be on high alert when people come close to us, but after some time I finally learned to be more relaxed," he says, adding that mosquito bites are another annoying inconvenience.
"One needs a lot of mental preparedness to undertake the van life. At first, switching to living in a van was hard for me," Ooi admits.
For Teo, quitting her job as an interior designer and joining Ooi on his journey took courage. "I'm now getting used to it. Life without goals or motivation can be terrifying," she says.
Although life seems less hectic now, the two still need to manage their time well as freelancers, to earn a living.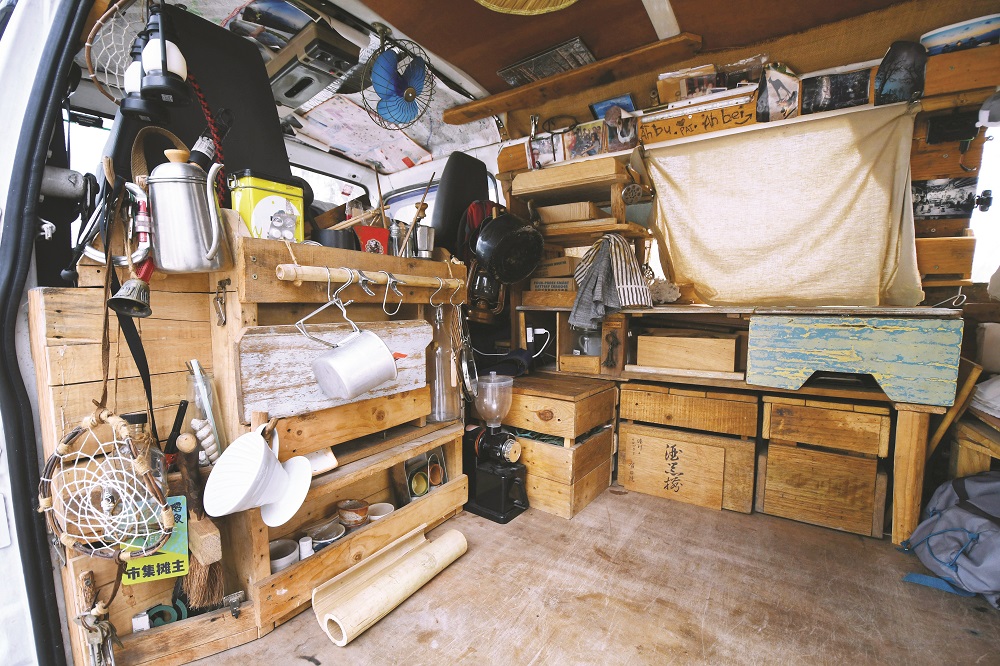 Understandably, Ooi's parents were not supportive of their son's unusual lifestyle. "But they now know that I can take care of myself, so they are okay with it. I go home every few months," Ooi says.
Teo, on the other hand, has support from her mother as both share a common interest in travelling.
"My next step is to go out of Malaysia, because we have already gone round Peninsular Malaysia more than once but alas, the plan has to wait for another two years as I was barred from entering Thailand for five years after carelessly overstaying," Ooi discloses.
Perhaps they will have another go around Malaysia before they cross the border for their next adventure.
This story first appeared in the EdgeProp.my pullout on Dec 20, 2019. You can access back issues here.