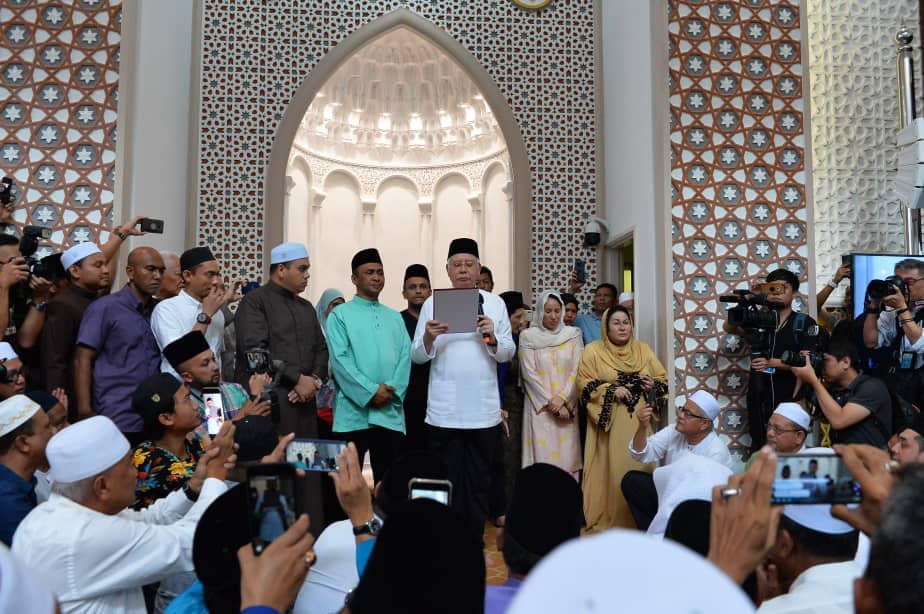 KUALA LUMPUR (Dec 20): Former PM Datuk Seri Najib Razak today took sumpah laknat or swearing in the face of divine retribution to deny that he issued orders to kill Mongolian national Altantuya Shaariibuu.
According to reports, Najib took his oath at Masjid Jamek here today after Friday prayers.
"Wallahu, Wabillahi, Watallahi.
"Alhamdulillah, since the time of entering the age of 'taklif' [having responsibilities] up to this point, I have never ordered any individual to kill a Mongolian national named Altantuya Shaariibuu.
"I have not known or met the deceased. If I am lying, then may Allah SWT curse me.
"And if I am speaking the truth, may Allah curse those who have slandered me and refuse to repent here and in the hereafter," Malaysikini reported Najib saying during the event.
Najib was accompanied by his wife Datin Seri Rosmah Mansor, daughter Nooryana Najwa Najib and former deputy PM Datuk Seri Dr Ahmad Zahid Hamidi at Masjid Jamek.
It was reported on Monday that ex-elite special action force (UTK) police officer Azilah Hadri and now death row prisoner has alleged in a statutory declaration (SD) that the order for him to kill Altantuya came from Najib and political analyst Abdul Razak Baginda.
In the SD dated Oct 17, 2019, Azilah revealed that Najib ordered him to "arrest and destroy" Altantuya. Azilah was also told by the former PM (then deputy PM) that the Mongolian woman was a "foreign spy".
"I asked the DPM what he meant by arrest and destroy the foreign spy, he responded: 'Shoot to kill', and indicating it with a 'slit the throat' gesture," Azilah said.