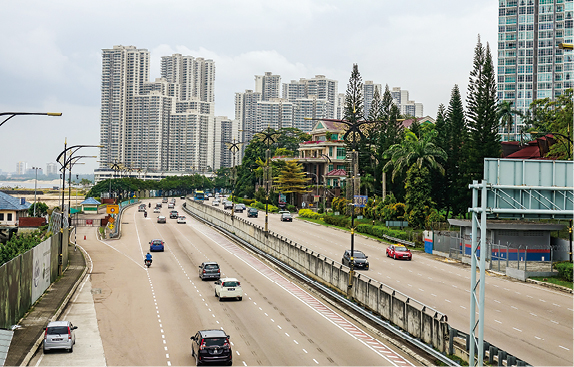 KUALA LUMPUR (Dec 21): A report by The Edge Malaysia has zeroed in on a number of land buys in Johor over the past month in an environment where "the number of unsold properties in the state is still high".
On Nov 21, Ekovest Bhd announced that subsidiary Timur Terang Sdn Bhd had entered into a conditional sales and purchase agreement (SPA) with Iskandar Waterfront Holdings Sdn Bhd (IWH) to acquire parcels measuring 36.81ha in Danga Bay for a total of RM1.05 billion.
Early this month, Paragon Globe Bhd announced that subsidiary Paragon Globe Properties Sdn Bhd had entered into a conditional SPA with Iskandar Capital Sdn Bhd to acquire freehold land measuring 31.1 acres near Edu­City in Iskandar Puteri for RM60.96 million, or RM45 per sq ft.
Then on Dec 16, Eco World Development Group Bhd stated that subsidiary Melia Spring Sdn Bhd had entered into a conditional SPA with River Retreat Sdn Bhd for the acquisition of 200 acres of freehold land in Iskandar Puteri for RM304.92 million or RM35 psf.
"It depends on the strategy of the company. For EcoWorld, the land that it is acquiring is just next to its first township in Johor — Eco Botanic. Many of its townships are left with small parcels, so it makes sense for the company to acquire the land," a Johor property developer told the weekly.
For its part, Paragon Globe says the acquisition "is in line" with the group's strategy "to diversify into the property development sector". The group says "it intends to develop the land into a commercial area".
Meanwhile EcoWorld president and CEO Datuk Chang Kim Wah told The Edge in a statement that "acquisition will see the group developing properties targeted at the middle 40% (M40) income group".
"Given our good track record of development at Eco Botanic and the extensive amenities we have made available there, PDT (Permodalan Darul Ta'zim) approached us to collaborate with them," says Chang. PDT is a Johor state investment agency.
The report also stated that EcoWorld will build landed properties priced below RM1 million and high rise homes priced less than RM500,000 on the land for the M40 group.
"This was apparently the objective assigned by PDT when the joint development was agreed upon by both parties," said the report.
Ekovest's land buy in Danga Bay from IWH "is more of an asset injection from the latter into the former", wrote The Edge. Both companies are controlled by Tan Sri Lim Kang Hoo.
Ekovest also announced that the land can be developed into a commercial project with a gross development value of RM8.6 billion to RM11.8 billion over 17 years from 2021.
Read the full report in this week's The Edge Malaysia