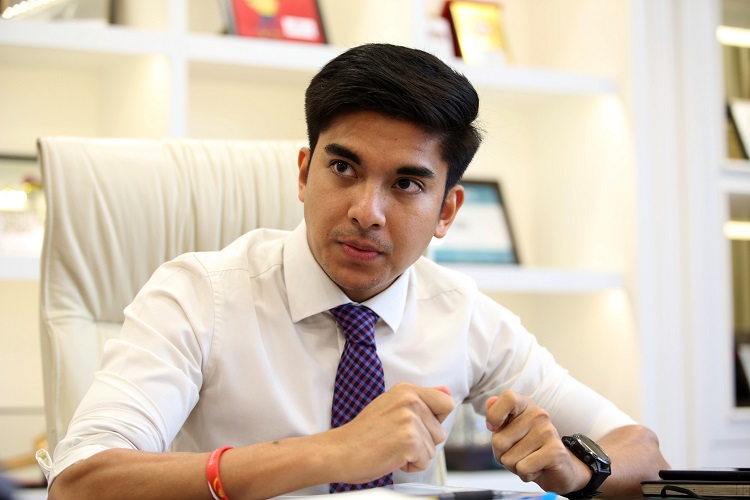 KUALA LUMPUR (Dec 15): Youth and Sports minister Syed Saddiq Abdul Rahman has strongly criticised the Public Service Department's (PSD) move to end the "critical service incentive" to doctors, nurses, engineers and other professionals entering the civil service starting from next year.
"We should not wrong our young doctors and nurses in critical services. They are already very overworked and underpaid.
"I know this because I had an appendicitis procedure at a government hospital and they give the best treatment to all Malaysians.
"That's why I do not agree with the new JPA (PSD) circular that has a direct impact on many youths in the public sector," Syed Saddiq said in a video post on Twitter.
Instead, he suggested that allowances given to politicians and ministers should be reviewed.
Syed Saddiq also added that he will "cut short his annual leave and return every sen that was granted for his holiday allowance" on top of his 10% pay reduction.
He said he will urge his cabinet colleagues to commit to the same "until the problem is resolved".
The Malaysian Medical Association in a tweet stated that the PSD decision will demoralise healthcare professionals.
Opposition party PAS also today urged the PSD to reinstate the critical allowance for the professionals entering public service next year.
"The decision to abolish [the allowance] is unreasonable when compared to the current condition faced by some civil servants who are affected.
"The Critical Service Incentive Payment (BIPK) was introduced with the implementation of the New Remuneration System on January 1, 1992, and involved at least 35 service schemes such as engineers, nurses and medical personnel.
"PAS is confident that a five-year study of BIPK will find critical levels for some of the schemes that remain unchanged especially in the public health sector," the Malay Mail reported PAS deputy president Datuk Tuan Ibrahim Tuan Man saying.