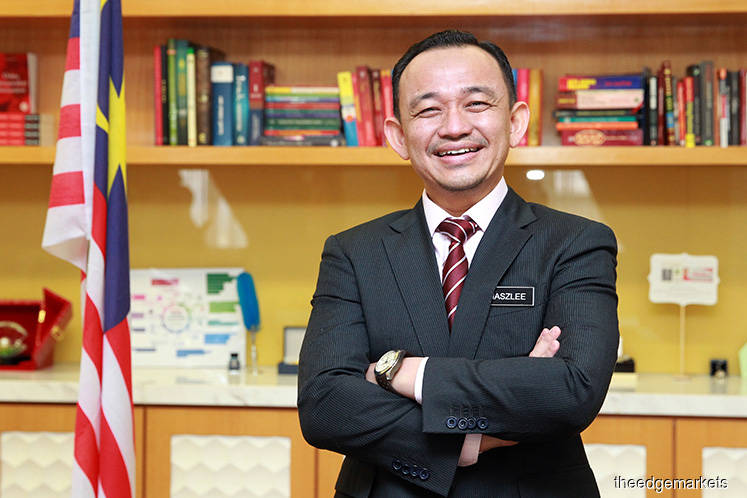 PUTRAJAYA (Jan 2): Education Minister Maszlee Malik confirmed speculation about his resignation from Cabinet, several news agencies reported today.
The frequently criticised education minister announced his resignation, effective tomorrow, during a special media conference at the Ministry of Education in Putrajaya at 4.30pm today.
Earlier this afternoon, a Malay Mail report citing sources close to Maszlee said the education minister handed his resignation letter to Prime Minister Tun Dr Mahathir Mohamad earlier this afternoon.
According to Malaysiakini, Maszlee said the decision was made after meeting with Prime Minister Dr Mahathir Mohamad, whom he described as a father figure.
"After meeting with Tun (Mahathir), and on his advice - who to me is a statesman, a father figure - with a willing and heavy heart I Maszlee Malik return my position as Education Minister to the the prime minister effective Jan 3," he said.
The Edge reported that Mahathir issued a statement today also confirming the resignation.
"I received the resignation that will take effect on Jan 3, 2020. I thank him for the service he rendered as a Cabinet member.
"I will determine his replacement and announce it in a short while," the statement said.
Maszlee, a former lecturer, was appointed education minister on May 21, 2018 after public outcry when Dr Mahathir named himself initially to the portfolio.
The Edge cited a Merdeka Centre poll last year saying he is most unpopular cabinet minister of the Pakatan Harapan government. He was criticised for his handling of certain issues, including his failure to bring about the recognition of the United Examinations Certificate or UEC despite it being Pakatan Harapan's election pledge, and the introduction of Jawi in vernacular schools.
Maszlee is Simpang Renggam MP and a member of the Bersatu supreme leadership council.