PETALING JAYA (Jan 6): LBS Bina Group Bhd aims to achieve RM1.6 billion sales in 2020, after successfully reaching RM1.63 billion sales in 2019, exceeding its target of RM1.5 billion.

Sales were mainly contributed by [email protected] and LBS Alam Perdana townships. In 2018, the developer's sales were about RM1.526 billion.

In the past five years, the company recorded a CAGR of 20.37% thanks to wider adoption of industrialised building system (IBS) and design optimisation.

"We have set a relatively conservative sales target for this year. I believe that Bank Negara will cut OPR (Overnight Policy Rate) again this year.. The rate cut benefited our sales last year, I hope that it will have a similar effect this year as well," said group managing director Tan Sri Lim Hock San at a media briefing today.

"I believe the target is achievable depending on the market situation and the marketing campaigns we will embark on this year.

"We have started half a year in advance to plan for new launches this year," he said.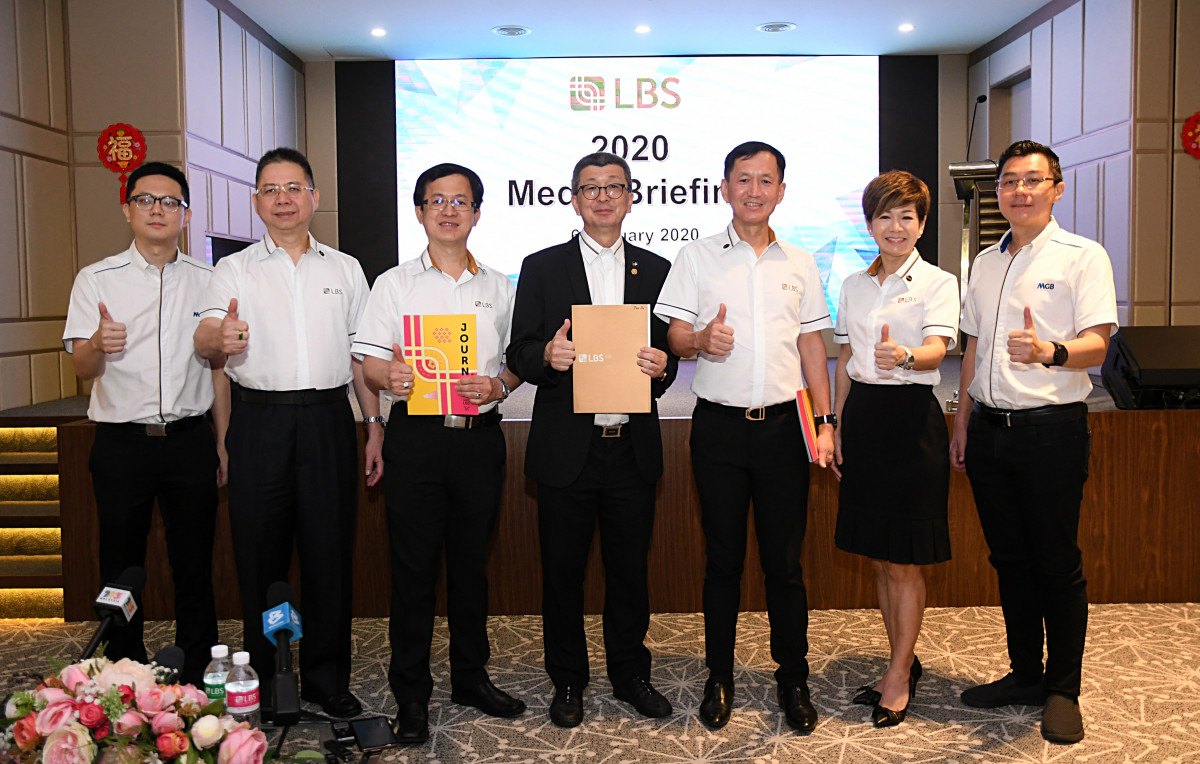 The developer plans to launch 11 projects worth a total GDV of RM2.321 billion in 2020, mainly in the central region, including new phases in [email protected] in Dengkil, LBS Alam Perdana in Ijok (both in Selangor) and Midhills 2 at Genting Permai, Pahang.

Other projects to be launched include single-story link houses in Bandar Putera Indah in Batu Pahat, Johor; semi-detached houses and double storey terraced houses in Cameron Golden Hills in Cameron Highlands, as well as affordable single-storey houses in Chemor, Perak.

LBS will continue to focus on the affordable segment. Of the 11 new projects, seven will be priced between RM300,000 to RM500,000 per unit.

In 2019, LBS launched 11 new projects worth a total GDV of RM 1.82 billion. It now has 18 ongoing projects worth a total GDV of RM4.5 billion, of which products worth RM982 million are left to be sold.

"Even though we try to achieve a higher margin, we will not blindly launch high-end projects that cannot sell. All products will be launched based on market study. Klang Valley will still be our focus going forward," he said.

"Projects in Ipoh and Batu Pahat have contributed around RM150 million in 2019 sales, we hope they can contribute another RM150 million sales this year," Lim added.

The company delivered vacant possession for RM745 million worth of properties last year for 1,407 units. It aims to deliver another RM2.8 billion worth of properties in 2020.

Unbilled sales stood at RM2.243 billion to date. The developer has 3,622 acres of undeveloped land bank in hand, worth a GDV of RM33 billion.

Meanwhile, LBS' IBS precast manufacturing subsidiary MGB Bhd has carried out RM0.81 billion worth of works in 2019. MGB has an outstanding order book of RM1.382 billion to date.