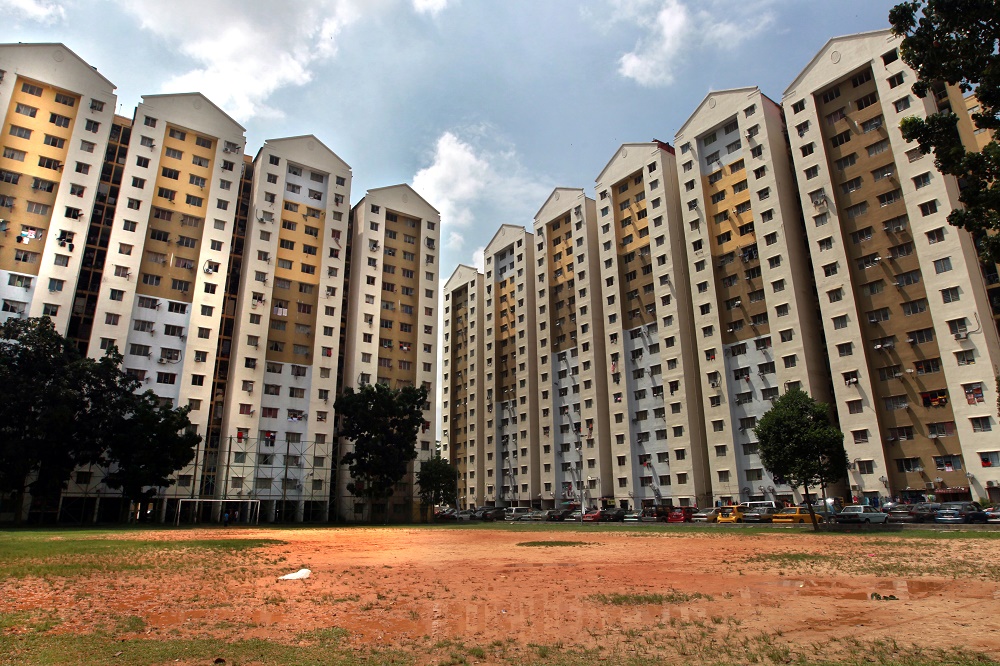 PETALING JAYA (Jan 9): The remaining squatter families in Jinjang Utara, Kepong, were offered units in People's Housing Project (PPR) Sri Aman from Kuala Lumpur City Hall (DBKL), the Star reported today.
The 33 families are currently living on land owned by the Federal Territories Islamic Religious Council (MAIWP). MAIWP is in the process of gazetting the land to build a mosque.
Kepong Community Service Centre head Yee Poh Ping who provided assistance to the families told Star that approval was received after discussions with Kuala Lumpur City Hall (DBKL), developer Mega Legacy (M) Sdn Bhd and MAIWP.
"After a series of meetings with representatives, we finally managed to get the approval to relocate the remaining families.
The relocation process cannot be done simultaneously since the squatter houses are built on MAIWP land.
"The first phase of the relocation involved 44 families in June last year and the second phase will be done in March.
"Based on the agreement by the developer, each family will receive RM3,000 as compensation.
"The first RM1,500 will be paid after they sign the agreement with DBKL and the balance will be paid once their homes have been demolished and the land is handed back to the developer, " he said.
Yee said the developer also promised to provide the families with basic equipment such as lights, ceiling fans and main door grille at the PPR units.
The Star reported that the offers were met by mixed reactions.