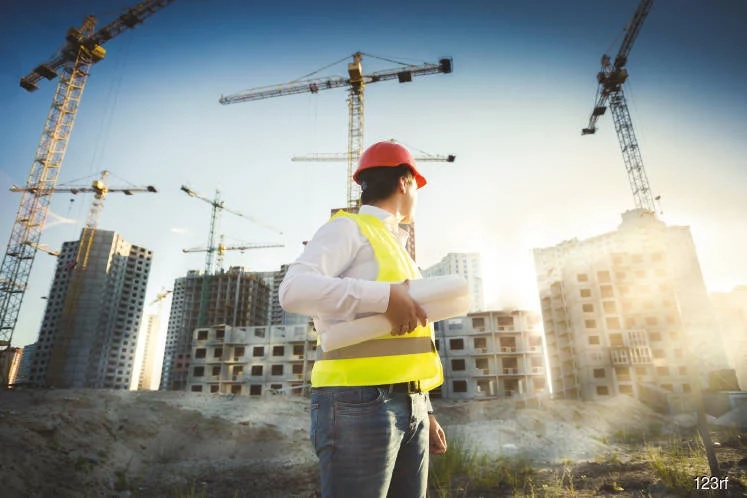 KUALA LUMPUR (Jan 13): Developers did not see much improvement in the property market in 2019, as it continued to be affected by affordability issues, slower economic growth and high levels of unsold stock. Analysts expect conditions to remain sluggish in 2020.
While the KL Property Index saw a rise at the start of 2019, touching a high of 964.6 points on Feb 21, the trend turned negative for the rest of the year with the index declining to a low of 747.62 during the year.
During the final quarter of 2019, there was a slight rebound in the index, climbing 11% from its year low to 830.62 on Dec 31. The overall 5.19% fall in 2019, however, was smaller than the 6.02% decline in the benchmark FBM KLCI for the year.
Many listed developers saw drops in their share prices in 2019. Top decliners included Yong Tai Bhd (down 56%), Eastern & Oriental Bhd (down 42%), S P Setia Bhd (down 30%) and LBS Bina Group Bhd (down 20%).
On the other hand, several property counters appreciated during the year, with some even by more than 100%.
They included Iskandar Waterfront City Bhd (IWCity) which surged 110% during the year. The counter saw a sharp rise in April, touching a one-year high of RM1.32, amid speculation that the company might benefit from the revival of the Bandar Malaysia project, by virtue of IWCity and Iskandar Waterfront Holdings Sdn Bhd's (IWH) common shareholder, Tan Sri Lim Kang Hoo.
IWH-CREC Sdn Bhd, a 60:40 joint venture by IWH and China Railway Engineering Corp (CREC), is the master developer of the project. The counter subsequently saw a sharp correction after IWCity denied that it was involved in the reinstatement of the project, but consolidated above the 85 sen mark throughout the rest of the year.
Another property company which saw a significant rise during the year was YNH Property Bhd, which gained 109%. It posted positive results during the year, reporting a 61% increase in net profit to RM24.42 million for the nine months ended Sept 30, 2019, from RM15.19 million a year earlier, contributed by profit recognition from Pangsapuri Samudera, Kiara 163 and Sfera Residensi.
CGS-CIMB analyst Ngo Siew Teng said the combined new property sales targets for six developers under the research house's coverage were lower than both the new property sales targets as well as actual new property sales for 2018.
"This signals that the property market outlook remains soft, in our view. We also observe that the bigger developers, except Sime Darby Property Bhd, slightly missed their respective 2019 new sales targets versus smaller mass market players, such as Mah Sing Group Bhd and LBS Bina.
"This could be due to the higher price points for the products offered by the bigger developers, in our view," wrote Ngo in a note.
Looking at data collected by the National Property Information Centre, the analyst said total residential property transactions rose 2.1% year-on-year (y-o-y) in the third quarter of 2019, led by units priced between RM150,000 and RM200,000 which saw a 13% increase in value y-o-y.
Residential units priced between RM250,000 and RM300,000 saw their transaction value rise 6% y-o-y, while the transaction value of residential properties priced above RM1 million declined 16% y-o-y, which Ngo said was evidence that there was now more demand for affordable properties.
The analyst said the growth in transaction value may have been supported by the Home Ownership Campaign (HOC) 2019, which provided several exemptions and incentives for those purchasing homes during the year.
Public Investment Bank (PublicInvest) also viewed the HOC positively but said that there could be a demand vacuum after the campaign expired at the end of 2019, which could result in a property sales dip in the first half of 2020.
Meanwhile, margin pressure could continue amid the challenging environment, as it will be difficult for developers to pass on costs via higher selling prices given that house buyers have more options to choose from.
"That said, developers with low land cost will have the edge in remaining competitive currently. We also notice that the main focus of most developers is still on clearing inventories by offering discounts.
"Despite selling at lower margins, this inventory clearing enables developers to monetise the assets and strengthen their balance sheets to weather through the prolonged demand weakness," said PublicInvest.
MIDF Research also maintains an unexciting outlook for the property sector, expecting the market to remain challenging in 2020 amid the high inventory issue, which will take some time to be resolved.
"We expect property sales of property developers to be unexciting in 2020. As such, we expect outlook for property sector to remain lacklustre in 2020 and maintain our 'neutral' view on the sector," it said.
While most research houses do not expect to see much change in conditions for the property sector, TA Securities analyst Thiam Chiann Wen has taken a contrarian view, with an "overweight" rating on the sector.
Thiam said the property market is showing signs of bottoming out and developers' share prices should catch up.
"Incentives from Budget 2020 should help to address the oversupply and financing issues. In addition, we continue to see the accommodative interest rate environment to bode well for the housing market. With various efforts to spur housing market activities, we believe there are trading opportunities to buy undervalued developers," she said.
This article first appeared in The Edge Financial Daily, on Jan 13, 2020.