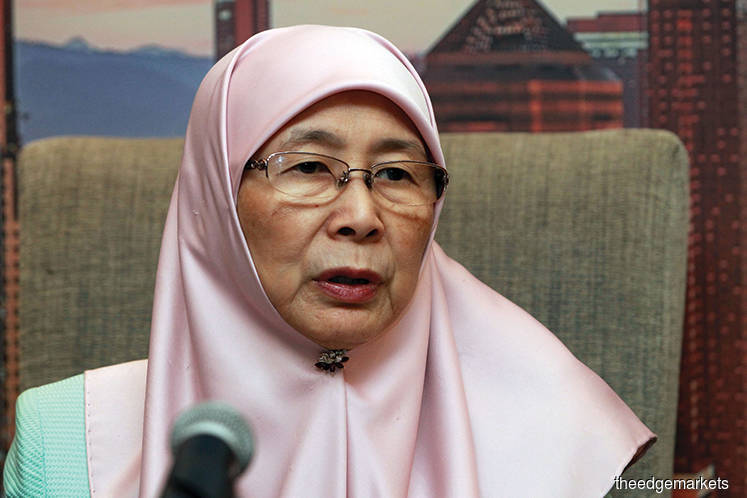 KUALA LUMPUR (Jan 13): Having the Prime Minister, Tun Dr Mahathir Mohamad, taking on the role as interim Education Minister shows how important the portfolio is, Datuk Seri Dr Wan Azizah Wan Ismail (pictured) said today, reported The Star.
"When the Cabinet decided that the Prime Minister will hold the post, it just shows how important education is for the new government," said the Deputy Prime Minister at an event in the Pandan constituency today.
Dr Wan Azizah also clarified that the appointment of Dr Mahathir was an interim measure, "and thus temporary".
Meanwhile, the Public Universities Vice-Chancellors and Rectors Committee (JKNC/R) today expressed its full support to Dr Mahathir as the interim Education Minister, reported Bernama.
The committee expressed its full support and would always be ready to extend cooperation to Dr Mahathir in implementing initiatives to improve the quality of the country's education, in line with the Fourth Industrial Revolution (IR 4.0), digital innovation and the Internet of things (IoT) centered on the National Education philosophy and the principles of the Rukun Negara," JKNC/R said in a statement.
"The JKNC/R is also committed to promoting the country's quality, inclusive, and conducive higher education towards global prominence," it added.